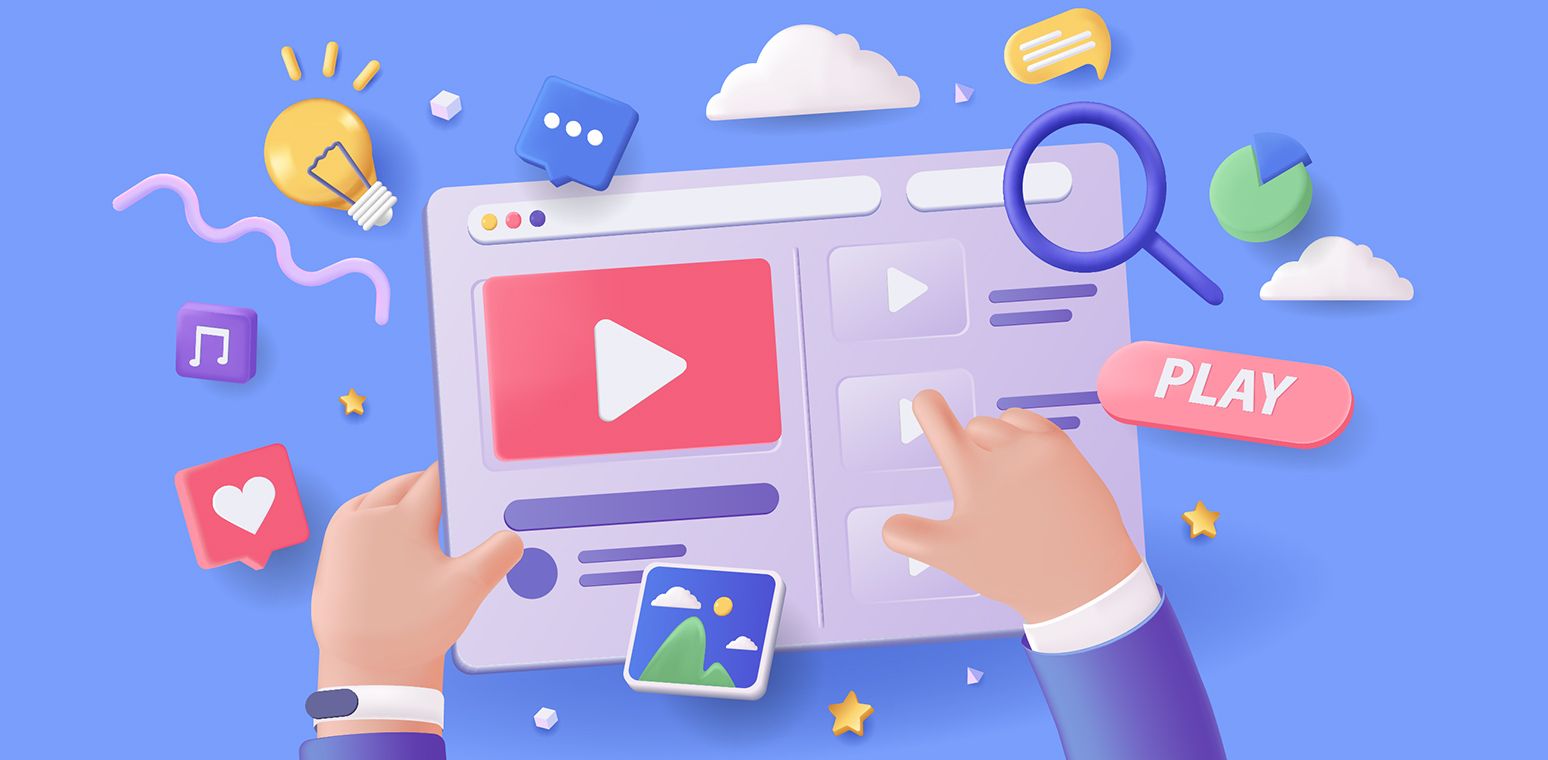 9 Best Crypto Podcasts You'll Be Happy To Discover
If you're looking for a way to learn about crypto and stay up to date with the latest market news, podcasts are one of the most convenient ones. Check out the list below to discover a few that are worth your attention this year.
The crypto industry is changing so fast that staying on top of the latest news and updates actually requires some serious dedication. Not to mention finding an hour or two in your already busy day just to catch up with everything that's happened lately…
Of all the crypto resources available, podcasts are probably one of the easiest to access and consume, even on the go. You can broaden your knowledge and, for instance, ace your workout at the same time, achieving two goals at once.
The problem is that there are so many podcasts about cryptocurrency out there that choosing new additions to your playlist can become another daunting task that'll you be postponing forever.
To make a choice easier for you, we've compiled a list of the best crypto podcasts currently available that'll help you stay on top of what's happening and keep you entertained. Read on!
TOP crypto podcasts to listen to in 2022
1. The Bad Crypto
Hosted by: Joel Comm and Travis Wright
Available on: Website, Apple Podcasts, Spotify
The Bad Crypto podcast is one of the best cryptocurrency podcasts for beginners, however, it has a lot to offer for everyone.
Although The Bad Crypto might feel a bit goofy at first, that's just what makes it more engaging for the listeners. The hosts, Joel Comm and Travis Wright, are both experienced in the crypto space and very passionate about the blockchain technology; therefore, if you listen to The Bad Crypto, you can also expect to get some valuable insights and the latest news coverage, including trends, crashes, scams, etc.
The authors recommend listening to this podcast from the very beginning since they consider it more of a series, but just jumping into a couple of topics that you find interesting is also good. Beginners will enjoy a simple, free of technical terminologies approach, while the rest should find the broad scope of topics appealing.
There are currently more than 600 episodes on The Bad Crypto, and they're mostly around 1 hour – just perfect for catching up on stuff you're interested in.
2. What Bitcoin Did
Hosted by: Peter McCormack
Available on: Website, Apple Podcasts, Spotify, Google Podcasts
As you may understand from its title, the What Bitcoin Did podcast mainly focuses on the events related to Bitcoin. The host, Peter McCormack, interviews the experts from crypto, economics, and politics with diverse opinions, to discuss the challenges, ongoing changes, and what's next.
What Bitcoin Did is great for both beginners and crypto enthusiasts who's been there for a while already. What's great about it is that Peter himself was just a beginner when he started creating What Bitcoin Did. So if you listen from the beginning, you can expect the core questions to be answered – something that probably everyone asks themselves when they first start with crypto.
There are currently 300+ episodes of What Bitcoin Did, and you can expect a new one 2-3 times per week. Regarding the length, this is not the shortest podcast ever – an episode usually lasts for over an hour and sometimes even 2 – but the information you get can help to fit the puzzle pieces together inside your mind.
3. Crypto 101
Hosted by: Bryce Paul, Aaron Malone
Available on: Website, Apple Podcasts, Spotify, Google Podcasts
101 usually refers to beginner-level content, but the Crypto 101 podcast can actually be appreciated by all investors. Yes, there is plenty of valuable information for beginners told in a jargon-free manner, however, everyone looking to expand their understanding of the crypto market will find topics worth checking out.
The co-hosts of Crypto 101, Bryce Paul and Aaron Malone (who are both very actively working with cryptocurrencies in one way or another), offer in-depth discussions with crypto experts. The topics vary from general ones, like the future of finance or why crypto works, to more specific ones, like the Trading 101 episode. Of course, they also cover the latest updates, so listening to this podcast helps to stay on top of the latest crypto news.
The length of episodes varies a lot depending on the topic – sometimes it'll take 25 minutes to listen to one, and some of them can last nearly an hour. In both cases, you'll hear valuable insights that can make you more confident in making your own decisions.
4. Bankless
Hosted by: Ryan Sean Adams and David Hoffman
Available on: Website, Apple Podcasts, Spotify
Bankless, compared to other podcasts about cryptocurrency that made it to this list, is quite new but has already won many crypto enthusiasts' hearts (and ears).
It's perfectly suitable for beginners since the co-hosts, Ryan Sean Adams and David Hoffman, can explain things without being too technical. Others will also find it beneficial because of how quickly the creators react to the market changes – you can expect an up-to-date video every single day.
Bankless covers the topics related to DeFi, NFTs, and cryptocurrencies. Since the hosts share a good vibe and invite other crypto experts to join them from time to time, the podcast is quite entertaining and easy to digest.
Check out Bankless if you want to stay on top of the latest news and trends and broaden your crypto knowledge.
5. SteadyTrade
Hosted by: Tim Bohen and Stephen Johnson
Available on: Website, Apple Podcasts, Spotify
Like the title already suggests, the SteadyTrade podcast focuses on trading in general and how to be successful at it. It's hosted by Tim Bohen, who is a "salty trading veteran" with more than 10 years of experience, and Stephen Johnson, a part-time trader and Youtuber, who's actually documenting his entire journey from newbie to a profitable trader on his own channel (might also be worth checking out!).
Topics of SteadyTrade vary from very much suitable for beginners, like building a trading plan, answering questions about what makes stocks move or how to find the right ones to coping with the market challenges, and more. You can also expect to hear SteadyTrade's guests sharing their experiences with crypto and uncovering a few secrets that lead them to where they are now.
Currently, the podcast has over 200 episodes which are released once per week and usually last under an hour.
6. Unchained
Hosted by: Laura Shin
Available on: Website, Apple Podcasts, Spotify
Unchained is one of the biggest and indeed best crypto podcasts in the space, with new episodes coming up every Tuesday and Friday. Tuesday episodes focus on hour-long interviews (sometimes a bit longer) with active and well-known members of the crypto community, while on Fridays, you can tune in for the latest and hottest news of the week and a nice Q&A session.
What makes Unchained special is the host, Laura Shin, who is an experienced journalist, crypto enthusiast, and author of several cryptocurrency-related books. She knows the market and, best of all, how to lead a conversation and get important answers. Combining her deep knowledge and journalist's curiosity, you get exactly what an Unchained podcast is – an excellent resource to learn and stay on top of the crypto market.
From time to time, Unchained also features an episode called The Chopping Block, where four early-stage crypto investors (Haseeb Qureshi, Robert Leshner, Tom Schmidt, and Tarun Chitra) discuss the latest events in the crypto world.
7. Stephan Livera Podcast
Hosted by: Stephan Livera
Available on: Website, Apple Podcasts, Spotify
Stephan Livera podcast, hosted by – surprise! – Stephan Livera, is one of the best Bitcoin-focused podcasts if you're interested in this particular cryptocurrency. Listening to it will help you quickly learn and stay up to date with Bitcoin news since every episode features the sharpest economic and technical minds who discuss everything from general to more complex crypto topics.
Stephan Livera's podcast first aired in 2018, yet it's still one of the top choices if you want to understand the crypto space better. Although it might be a bit too much for beginners, those actively involved with cryptocurrencies will enjoy unexpected angles and the different approach Stephan Livera takes to bring Bitcoin into the discussion.
New episodes are released 1-2 times every week and are often about an hour long. Since Stephan Livera is one of the leading influencers in the crypto space, this podcast is indeed worth checking out.
8. Uncommon Core
Hosted by: Su Zhu and Hasu
Available on: Website, Apple Podcasts, Spotify
The Uncommon Core podcast is hosted by Su Zhu, the CEO and founder of one of the leading crypto trading firms, Three Arrows Capital, and Hasu, an experienced crypto researcher and writer. Together they explore the bigger ideas in crypto, sometimes joined by guests – crypto professionals, who enrich each topic with their personal experiences.
It's a relatively new podcast with only over 30 episodes at the time of writing, so you still have a unique opportunity to quickly hop on the train, start listening from the beginning, and join us in the middle. Besides, you can keep "evolving" with the podcast, especially if you're a beginner, since the first episodes cover broader topics like DeFi 101 or trading and then go deeper into the crypto space.
Most of the episodes last between 1-2 hours, but currently, they're not really that regular – but hey, this brings a surprise element to it, doesn't it?
9. Crypto Campfire
Hosted by: Mitch and The Perfesser
Available on: Website, Apple Podcasts, Spotify
Last but not least on this list is the Crypto Campfire podcast, the title of which describes it pretty well – you can just sit, relax, as they say themselves, "crack open a beer," and just listen to cryptocurrency-related discussions. Ideally, do it by the fire, but anywhere works, really.
The co-hosts, Mitch and The Perfesser, invite guests with different backgrounds but at least one shared interest – crypto. In fact, they invite everyone to just shout at them on Twitter to join them for an episode. It's an interesting approach to reach out to the community, yet it seems to be working quite well so far.
Crypto Campfire covers many trending topics, like NFTs, blockchain gaming, and even crypto-related environmental problems. Each week, there's one episode that can last anywhere from 15 minutes to an hour, so make sure your campfire setting is ready, and enjoy.
Sound on!
Now all that's left is to decide whether you want to listen to just one or a couple of these podcasts about cryptocurrency, or create a bigger playlist and add them all. Difficult choice, totally agree!
The best thing about them, though, is that you can learn new things and stay on top of the latest news while on the go, wherever you are. Therefore, when you're bored, stuck in a traffic jam, or just need a nudge in the right direction, remember that you have hours of interesting conversations still waiting for your attention – and many of them you'll be able to gather from the list above. Happy listening!