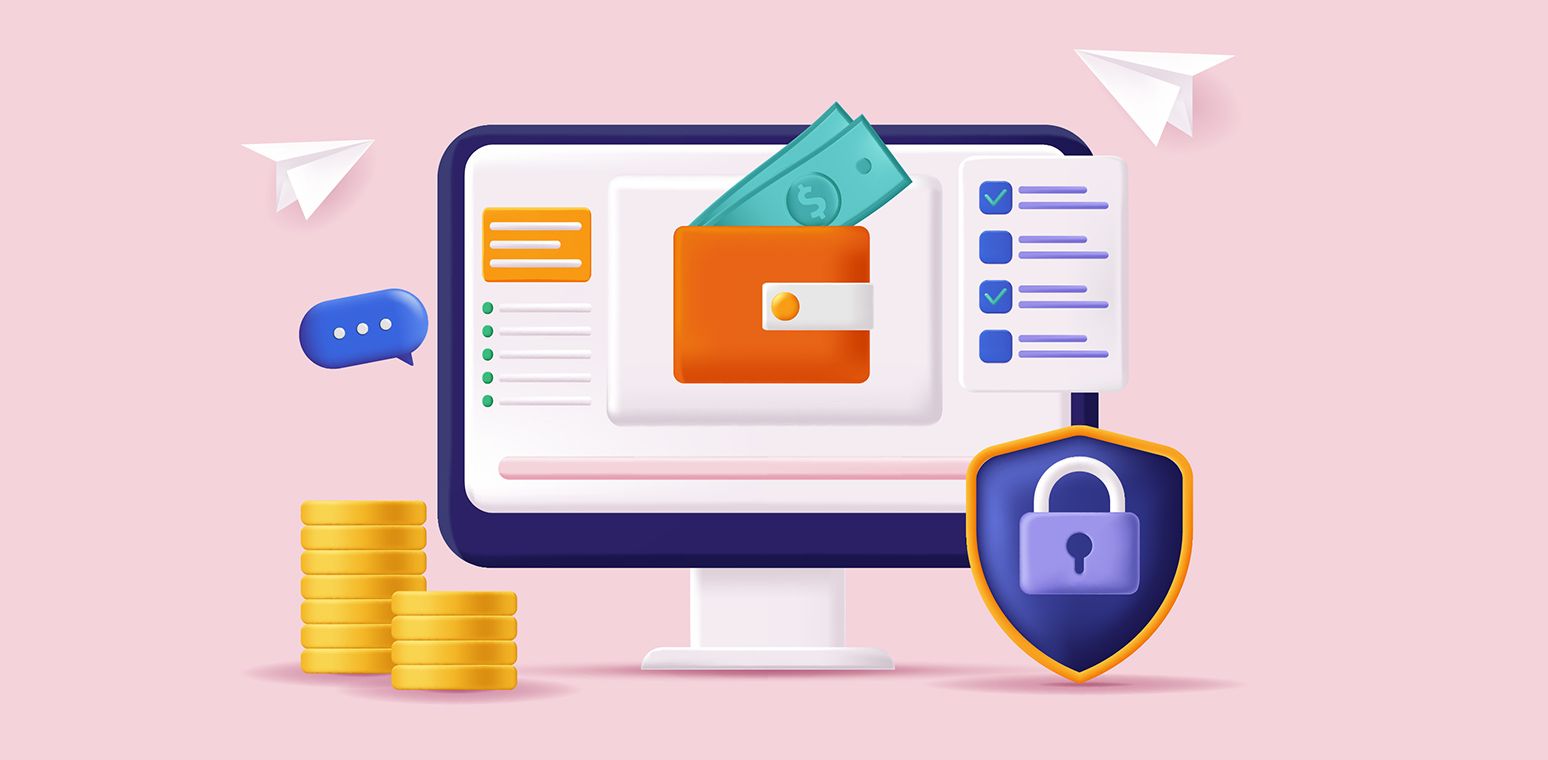 An Overview Of The Best Metamask Alternatives (5 TOP Picks)
Are you happy with Metamask, yet it would be great to find an alternative that can also let you safely store native Bitcoin and some other cryptocurrencies and tokens? Check out the list below - maybe you'll find something you like!
Metamask is a word you hear pretty often if you're at least a tiny bit familiar with the crypto space, and likely something that you use a lot if you're an active member of the crypto community.
It's one of the leading cryptocurrency wallets used by more than 30 million users around the globe who want to explore and use blockchain applications, and safely store their crypto assets.
However, although widely used and recognized, Metamask is not a "one size fits all" solution, and you might want to check some other options that better suit your needs. Or you can simply use a few crypto wallets at a time; why not!
So without further ado, let's go through a list of Metamask alternatives and competitors and see what features and possibilities they offer.
A quick introduction to Metamask
Metamask is a cryptocurrency wallet you can use to interact with the blockchain. It is available as a browser extension and as a mobile app (iOS and Android), and provides you with a convenient way to manage your digital assets and connect to various blockchain-based applications. This includes such crypto projects as Axie Infinity, Compound, Gitcoin, leading NFT marketplaces OpenSea and Rarible, and more.
Metamask crypto wallet was released in 2016 by CondenSys, a blockchain technology company based in New York, and quickly grew into one of the best DeFi wallets in the market. It acts as a gateway to Web3 and also allows users to buy, store, send, and swap Ethereum-based cryptocurrencies and tokens.
Talking about cryptocurrencies and tokens, Metamask supports over 450K of them (including NFTs) across the Ethereum network, BNB Chain, Polygon, Avalanche, and other test networks.
Installing and using Metamask is free, but you will be required to pay a service fee for swaps (0.3% - 0.875%), processing fees, and the market rate for gas for interacting with the blockchain. To start using this crypto wallet, you simply need to download the browser extension or an app, follow a couple of steps, make sure you have written down your seed phrase, and that's basically it – no fuss, no personal information required.
Metamask is also compatible with hardware wallets, such as Ledger and Trezor.
Our pick: 5 alternatives to Metamask you might want to try
1. Trust Wallet
Trust Wallet is one of the closest Metamask competitors already trusted (pun intended) by over 25 million people worldwide. This crypto wallet allows you to buy, store, collect NFTs, conveniently exchange and earn crypto, and use DApps (decentralized applications) without leaving the wallet.
Assets supported by Trust Wallet
Currently, Trust Wallet supports more than 1 million cryptocurrencies and non-fungible tokens across 53 blockchains. Unlike Metamask, it also supports Bitcoin and other widely used cryptocurrencies like Solana or Polkadot, which is quickly gaining popularity.
Accessibility
While you can use Metamask on desktop, Trust Wallet is only available on mobile (iOS and Android). This is why users have limited access to web-based DApps since Trust Wallet does not integrate with popular browsers. Instead, the wallet kind of forces users to engage with DApps through the built-in web browser, which is not always that convenient.
Getting started
Getting started with the Trust Wallet is relatively easy. After downloading the app, you will have two options: create a new wallet or import an existing one. You'll be able to log in with your seed phrase (to prove that you have it) and be ready to use the app immediately.
Trust Wallet fees
Trust Wallet does not charge any wallet-related fees (the wallet itself is free), but there are some fees you should be aware of. Those are network fees, fees to third-party providers for crypto purchases, and additional fees on crypto purchases made through the Trust Wallet app (those holding TWT token do not have to pay this one).
2. Coinbase Wallet
Another Metamask alternative and definitely one of the biggest rivals is Coinbase Wallet. Using this wallet, you can buy crypto and store all your digital assets, including NFTs, in one place, connect to DApps on your phone or browser, and easily swap on DEXes.
Assets supported by Coinbase Wallet
Coinbase Wallet currently supports more than 40K assets across multiple networks – ETH and all EVM-compatible networks. Besides, you can add other EVM-compatible networks manually, including Arbitrum, BNB Chain, Polygon, Avalanche C-Chain, Fantom Opera, and more. Coinbase Wallet's mobile app also supports Bitcoin, Dogecoin, Litecoin, Stellar Lumens, and Ripple network; additionally, the browser extension supports SOL and all SPL tokens on the Solana network.
Accessibility
Like Metamask, Coinbase Wallet can also be used as a browser extension or a mobile app (iOS and Android). In February 2022, the Coinbase Wallet browser extension also added support for Ledger hardware wallets.
Getting started
Whichever method you choose for using the Coinbase Wallet, both of them are easy to get started with.
As for the browser extension, simply download it and add Coinbase Wallet to your internet browser. You'll be provided with a 12-word recovery phrase when creating a new wallet and be able to use the wallet once you confirm that you noted it down.
As for the mobile app, it's even more straightforward. If you already created a wallet via the browser extension, just download the app, type in your recovery phrase, and you're good to go.
Coinbase Wallet fees
Of all crypto wallets, Coinbase Wallet offers the lowest fees. Like other already mentioned wallets, it's free of charge, and you don't need to pay anything more than network fees for processing crypto transactions (these are unavoidable). To lower these fees, you can select the speed at which your transaction will be picked up and confirmed by the network – slower transactions mean lower fees.
3. Exodus
Exodus cryptocurrency wallet is considered one of the best choices for beginners, thanks to its ease of use, straightforward interface, and 24/7 support from the Exodus team. Although its primary focus seems to be Bitcoin, using Exodus, you can buy, send, receive, and exchange hundreds of other cryptocurrencies as well.
Assets supported by Exodus
Compared to other crypto wallets in this list, the number of the assets supported by Exodus is not that impressive (although it's constantly growing), but you'll likely be able to find everything you need. Exodus supports over 200 cryptocurrency assets at the time of writing across Ethereum, Algorand, Solana, Polygon, and Binance chains. This includes Bitcoin, Ethereum, Tether, Cardano, Solana, Binance Coin, Dogecoin, and many other cryptocurrencies and tokens.
Accessibility
With Exodus, you have four options, whichever is more convenient to you – use it on desktop, install a mobile app, install it as a browser extension, and connect your Trezor hardware wallet to manage your crypto assets in Exodus.
Getting started
Exodus wallet is really easy to use as they managed to hide what's complex and focus on simplicity. All you need to do is choose your preferred way of using it, download the software, and the rest is easy – create a new wallet following a few steps on the screen. If you have a Trezor wallet and want to use it with Exodus, you'll have to install Trezor Bridge to set up your hardware wallet with Exodus and then pair them together.
Exodus fees
Exodus is free to download, access, and use, but you still have to pay the network fees (none of them go to crypto wallets). Other than that, Exodus doesn't charge for sending or receiving crypto. It also allows customization of fees, which is currently limited to the Bitcoin and Ethereum networks.
4. MyEtherWallet
MyEtherWallet, as the name already suggests, is a cryptocurrency wallet focused on the Ethereum blockchain and one of the best alternatives to Metamask. It's one of the leading ETH wallets that enables users to buy, sell, swap, exchange a wide range of Ethereum-based crypto assets, store and manage NFTs, and interact with smart contracts and DApps.
Assets supported by MyEtherWallet
MyEtherWallet is dedicated to Ethereum, therefore, it supports only Ethereum-based assets and ETH-compatible networks. In MyEtherWallet, you can, of course, store ETH and all ERC-20 tokens (Bitcoin included) and also everything that goes with Ethereum Classic, Binance Smart Chain, and Polygon networks.
Accessibility
You can access your MyEtherWallet using several different methods. You can log in on the web, use a browser extension, or mobile app (iOS and Android), connect your hardware wallet to it, or use a software wallet (at your own risk). MyEtherWallet supports Ledger, Trezor, BitBox02, CoolWallet, KeepKey, and a few others, and allows you to manage your crypto assets using its user-friendly interface safely.
Getting started
Creating a new MyEtherWallet slightly differs depending on your preferred access method, but it's not more difficult than creating any other wallet on this list. Whether it's an app, browser extension, or you want to connect on the web, you'll be guided by the software and able to create a new wallet in minutes.
MyEtherWallet fees
MyEtherWallet is free to download and doesn't charge any wallet-related fees. You will still have to pay network fees for interacting with the blockchain; however, the wallet provides you with the possibility to lower them, allowing customization.
5. Portis
Last but not least in this Metamask alternatives list is the Portis cryptocurrency wallet. It's another user-friendly software that is probably more a usability tool for accessing DApps and only then a crypto wallet, but it sure allows you to store and manage a variety of crypto assets which you can purchase in the wallet using your debit card (currently available to the US residents only).
Assets supported by Portis
Like many similar wallets, Portis is also multichain, which means that it supports over a thousand cryptocurrencies (+ several fiat currencies) and tokens, and different blockchain networks, such as Ethereum, Bitcoin, EOS, and a bunch of Ethereum sidechains.
Accessibility
As for accessibility, Portis offers a different way of accessing your digital assets compared to all other wallets above. First of all, Portis is fully based on the web. This means that to log in to the Portis wallet, you don't need to download any apps, extensions, or own a hardware wallet – you can do it from any device, any browser, just by visiting the platform here (and using your email + password, by the way).
Getting started
Since Portis doesn't require downloading any additional apps or software, getting started is even easier. Just create a new account following the steps, and you'll be ready to use this crypto wallet.
Portis fees
There are no fees for creating and using the Portis wallet – it's free. You will be charged a small fee when buying assets inside the wallet with a debit card, though. What's great is that The Gas Stations Network removes one of the most significant inconveniences while onboarding new users to DApps – gas fees, so you will not have to pay those with Portis (instead, DApp developers will).
What's your go-to alternative to Metamask?
Metamask is great, but the more active you become in the crypto space, the faster you realize that you also need some extra options to manage your crypto assets.
The wallets mentioned above have many similarities, but they also have some key differences that make you choose one over the other (for instance, Bitcoin support). What's the best cryptocurrency wallet for you entirely depends on your needs, so you have to figure it all out before signing up for one. Hopefully, this list will help you do it!