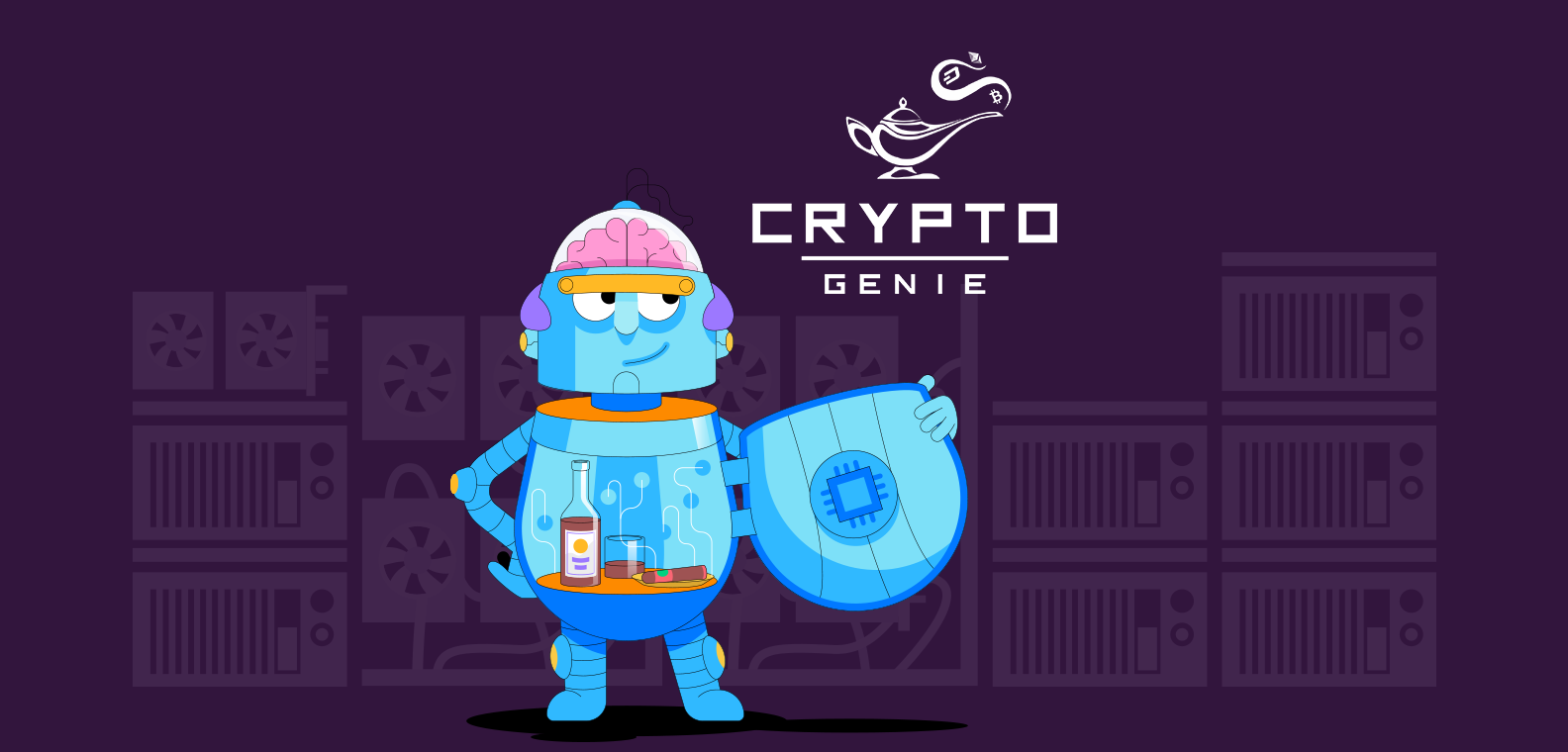 Genie NFT Aggregator
Ever wanted to list your NFT on Opensea and Rarible at the same time. Take a look at Genie Labs!
Genie Labs offers few products for the NFT market and targets the problem of fragmentation of NFT marketplaces - if a user wants to sell or buy NFT on multiple platforms, like Opensea and Rarible, he has to create multiple listings when selling or browse them separately for buying.
With Genie Swap, a user can batch buy across all major marketplaces in a single transaction without paying additional fees. Currently, OpenSea, Rarible, NFTX and NFT20 marketplaces are supported for Genie Swap.
The interface is very user friendly, you just select multiple NFTs form a list and complete the purchase within the Genie Swap app: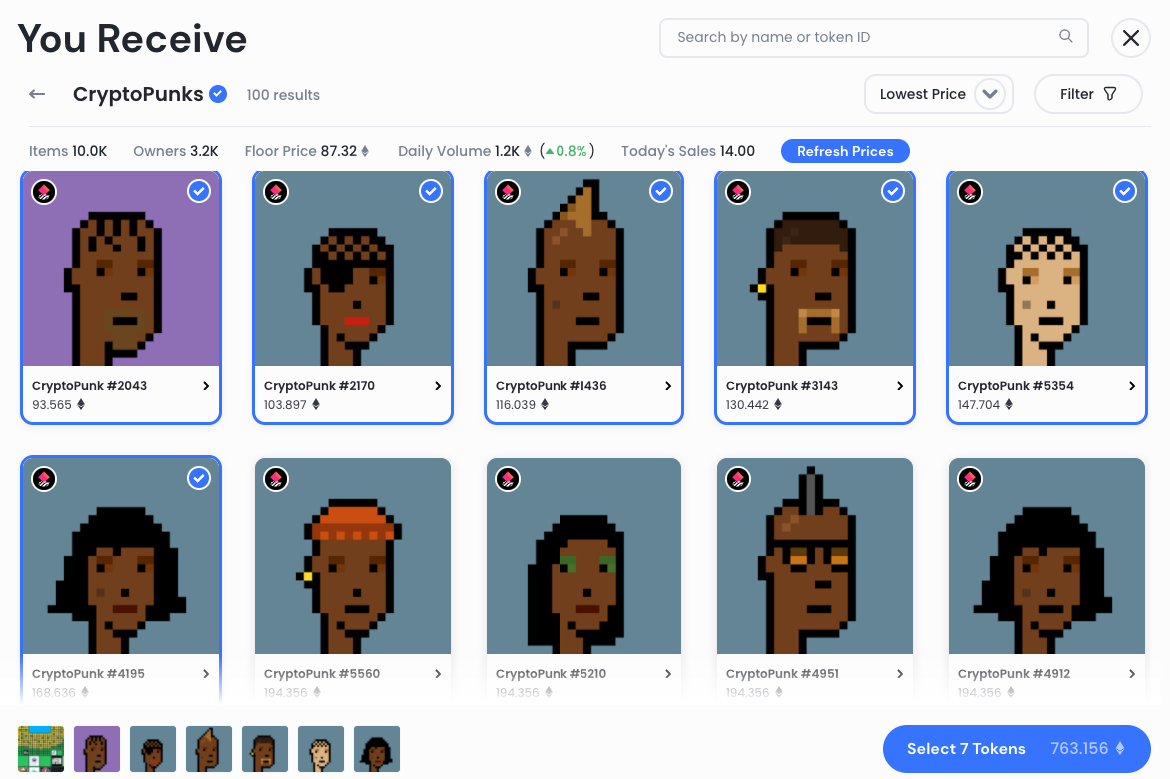 If a user wants to list an item, he can do this with the Genie List and he can list an item on Opensea and Rarible at once (more marketplaces will come in the future).
Again, the process is very straightforward - a user selects an item from his wallet, sets the price, then the exchanges he wants the item to be listed on and posts the listings with a click of a button.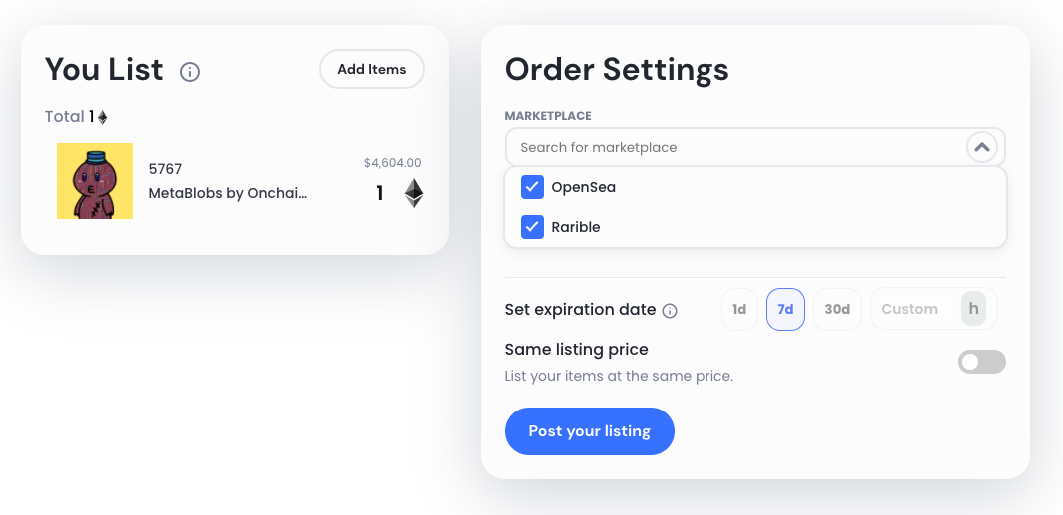 Genie services launched just recently. After private beta testing beginning in August, the service was fully available on 16 November, 2021.
At the time of writing total ETH input in the swaps are 11,062ETH with 5510 successful swaps made.
The increase of users who made at least one swap that week was higher just after the launch and in the last week the count decreased a bit.
Looking at the daily data of users who made at least one transaction that day, you can see sudden spikes with the highest showing 206 of users for the day:

@genie_xyz Twitter account currently has 24,8K followers and it looks as if it received all of them in the last 30 days as it grew by 24,4K new people (the account was created in August).
Interestingly, the project got attention from famous NFT or crypto space people. Along with many NFT influencers there're @CozomoMedici (Snoop dogg), @justinsuntron (Chinese billionaire, founder of Tron), @zhusu (Co-Founder, CEO, and CIO of Three Arrows Capital).
Overall, from the data that is available it is hard to predict if the user base will grow or how fast it will grow because the project is relatively new and the market still needs to decide if it needs this product.
The team's marketing effort will be a big factor in defining the project's growth. So who is behind Genie Labs? Unfortunately, no information is available about the team although they hosted Twitter Spaces AMA just yesterday so, it's nice seeing the team engage with the community.
There's also no details about investors, the project wasn't IDO'ed and it's not clear how it was funded. From the details available it looks as this is an effort of people from NFT world who decided to make their life easier by solving a problem described above and sharing the tool with others. Do they expect to earn income from it? Well, the Genie app doesn't charge fees so how will they collect income? Will there be a token…? The current roadmap just says that ERC-1155 support is coming, there will be more marketplaces integrated, plus surprises.