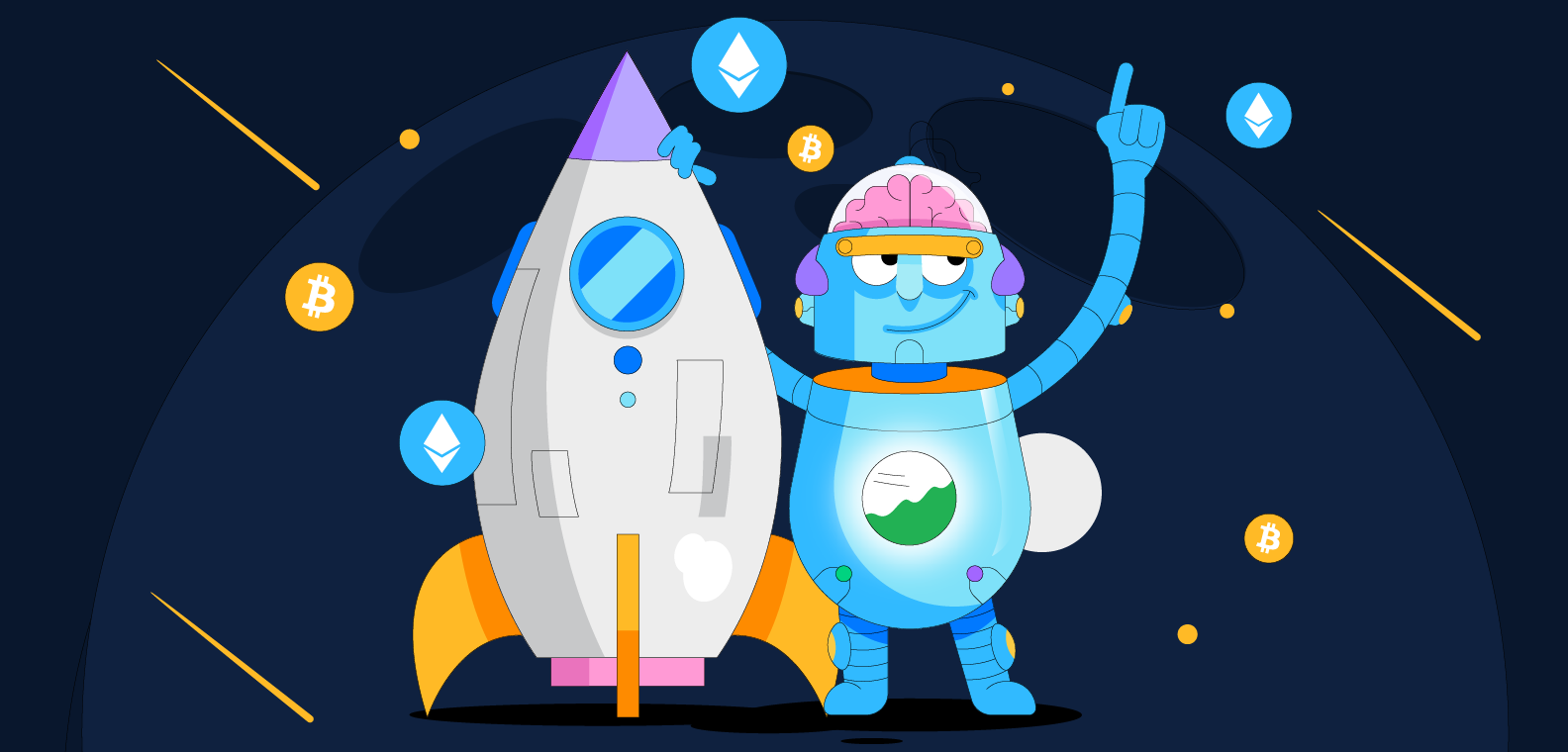 What Is DEXterlab?
DEXterlab is an emerging data aggregator that solves current issues of cryptocurrency and NFT data analysis tools.
As blockchain and cryptocurrency assets will grow dominantly, it is essential to have the tools that track them. Analytics play a pivotal role both for retail and institutional traders – for that reason alone, a high-tier platform eases the workload and bolsters both insight and investment returns.
The current issues of data platforms

Current data analysis tools fail to reduce the risk and increase the reward. First of all, limited visibility incentivizes poor choice-making and limits user protection. Retail traders expect something more than price changes, liquidity, and volume indicators. Investors and developers value quality metrics and various assets that are analyzed.
Additionally, retail traders value simplistic yet engaging interfaces, dashboards, and easy-to-use applications. Available tools try to over-complicate details and provide unnecessary, heavy data. The key is to present sufficient yet valuable data and do it simple yet attractive.
Consequently, this is why we came up with an idea to create a more advanced yet simple data tool that both developers and regular traders could use. Our main focus is the retail user and we aim to make asset discovery easier.
Introducing DEXterlab

DEXterLab is a free online asset discovery and analysis tool. It helps the retail crowd find the newest trends, follow the actions of the most successful wallets, and provide additional research with investment education that would assist in making the best possible decision. Our platform is powered by on-chain and cross-chain data, blockchain technology node scanning, and smart-contract call analysis.
This emerging data aggregator aims to develop one of the best Web 3.0 analytical tools for all cryptocurrency and NFT enthusiasts. Given that digital assets are traditionally considered very risky, sophisticated data and its usage can make trading safer and more engaging. Users, especially retail traders, can discover emerging, trending, and most undervalued digital assets. The platform's data also aims to protect buyers from suspicious projects and avoid possible rug-pulls from damaging their financials.
Here in DEXterlab, the team believes that high-quality data, its usage, social discussions, and guides can allow one to enjoy the trading experience and reap financial benefits.
The features of DEXterlab

The main features of the DEXterlab platform include such notions as:
wallet profiling and wallet following
live and labeled data
asset discovery
event stream and gamification
DAO and DEX
To understand the overall picture of this tool, let us dive in and expand on each feature in-depth.
Wallet profiling and wallet following

Wallet profiling is one of the primary keys to building blocks - this is what makes DEXterlab essentially different from other tools out in the ecosystem. DEXterlab proceeds to determine wallet types that are engaging in the trading process. The system will tell whether the wallet belongs to a regular retail trader, an institutional/whale party, or a bot. This information is essential to determine whether the transactions are executed based on individual research, institutional knowledge, or potential bots.
Crypto whales often manipulate the supply of crypto to influence liquidity and make the market suffer volatility. The purpose of the whales is to increase the value of their assets. These wallets sell as many tokens as they can to provoke a broader market sell-off, then they will buy back tokens at lower prices. Because the crypto whales can also attract retail investors by letting the price of crypto soar before dumping, owners need to keep track of their activity.
Consequently, traders can also use the blockchain explorer to find individual wallet addresses that have specific transactions and are known for their historical returns. Should a wallet do a controversial yet potentially high-upside trade, DEXterlab users can follow the action and mimic transactions.
Wallet following - imagine following the buying and selling of a bank, famous Youtuber, CEO of a specific Blockchain and much more! Following a wallet means doing the same actions that an institution or a pro trader is making. Using this feature, a retail trader can select a wallet and mimic all of its actions, transactions and positions if they like the trades and return results.
Using DEXterlab's wallet profiler, investors can find institutional/insider level trading.
Live and labeled data

New tokens and NFTs get created daily. A fundamental issue persists where investors and collectors cannot get enough information in real time. For instance, minting NFTs could be extremely difficult and dangerous.
To avoid that, DEXterlab gathers and processes all new assets' transactions and the next time NFT gets minted, users will be able to see who the minters are, what suspicious activity is going on, see who the new holders are, and check their trades. DEXterlab collects all the data from transactions happening on the blockchain in real time.
Based on the wallet activity, the system will be constantly adding or removing dynamic labels that cover up the majority of the on-chain activity. This includes tokens, NFTs, staking, DAO activities and gameplay.
Additionally, DEXterlab's API will allow you to obtain real-time market data, make trades, and manage your account regarding live and labeled data. In this case, developers can download historical movement data, place and cancel orders, view account balances, and make funding transactions. Precise, on-chain, and off-chain data with a fast-developing application programming interface that enables developers to integrate it with their platforms is key.
Asset discovery

Every investor dreams about buying an asset early and watching it reach a thousand percent return. Finding a gem early and timing the market is challenging for a regular trader.
By using DEXterlab, users can find emerging NFT collections, trending coins, and tokens in their early stages with high-quality products and excellent adoption metrics. The platform will display digital assets that gained immense traffic and volume during the last few days.
Given that this could be potentially dangerous, DEXterlab has integrated various checks that will give warnings if the system notices fraudulent patterns and potential rug-pulls.
Users who seek more advanced trading information and tools will be able to navigate our member tiers. More comprehensive time ranges, real-time data, web hooks, and alerts to chat applications, trading bot integrations, automation will be accessible.
Event stream and gamification

In both cryptocurrency and the NFT ecosystem, social media plays a crucial role in understanding the hype behind the product, community integration and growth, and developer and management communication.
After the system analyzes wallet behavior and posts reaction popularity, it automatically arranges the events in your feed based on on-chain and cross-chain activities.
Users can create personalized dashboards based on individual preferences as DEXterlab platform offers a customizable feed. The news will be filtered based on importance and brought from other social media integrations like Twitter, Reddit and Discord.
In addition, we recognize that social interaction is vital, and people want to embrace the community, share ideas, promote efforts and value good insights. DEXterlab will have a feature of award giving. If a user sees an insightful profile, they can give rewards as NFTs that will go straight to the wallets or personal NFT collection.
Here in DEXterlab, we provide many social features, ranging from news and dashboard filtering and personalization to gamification and awards. We hope our users will enjoy profile customization and avatar creation!
DAO and DEX

A decentralized autonomous organization is precisely what the name says - a group of people who come together without a central leader or company dictating any decisions.
Our platform will have SUBDAOs, which are internal DEXterlab user groups. To become a SUBDAO member, users will have to stake $DXTR tokens. After that, those users will be allowed to share their digital asset collections and trade, following buying/selling fashions.
In summary, SUBDAOs will allow group trading, grouping up and buying a single expensive NFT, following professional trader movement as a group! All of this without even mentioning the core principles of DAO - which include being able to participate in voting and proposing platform building changes.
In addition to being a DAO, we are also building a DEX. A decentralized exchange (or DEX) is a peer-to-peer marketplace where transactions occur directly between crypto traders.
By showing valuable data to users, we will solve one of the most critical issues nowadays - what to own? Extra information and statistics about asset trends, whale movement and wallet actions will allow users to use our DEX comfortably. Moreover, if some people feel like professional traders, they can access more comprehensive time ranges, web hooks, and other alerts to make trading easier.
Long term vision

DEXterlab is not yet well-known, but eager to make users aware. It aims to assist people, both professionals, and individual users, in discovering and analyzing new projects and wallets and searching for emerging tokens and NFTs.
We firmly believe analyzing complex data should be immersive, fun, and easy to understand. By using our platform, you will be able to gather the necessary information and execute a perfect game plan. In addition to complimentary blog discussions and rewards systems for retail users, developers will be able to navigate on-chain and cross-chain data.
Lastly, our goal is to have an immersive open-source impact and become the number one online tool for digital asset profiling and analysis, mainly focusing on the retail user - trade with you soon!