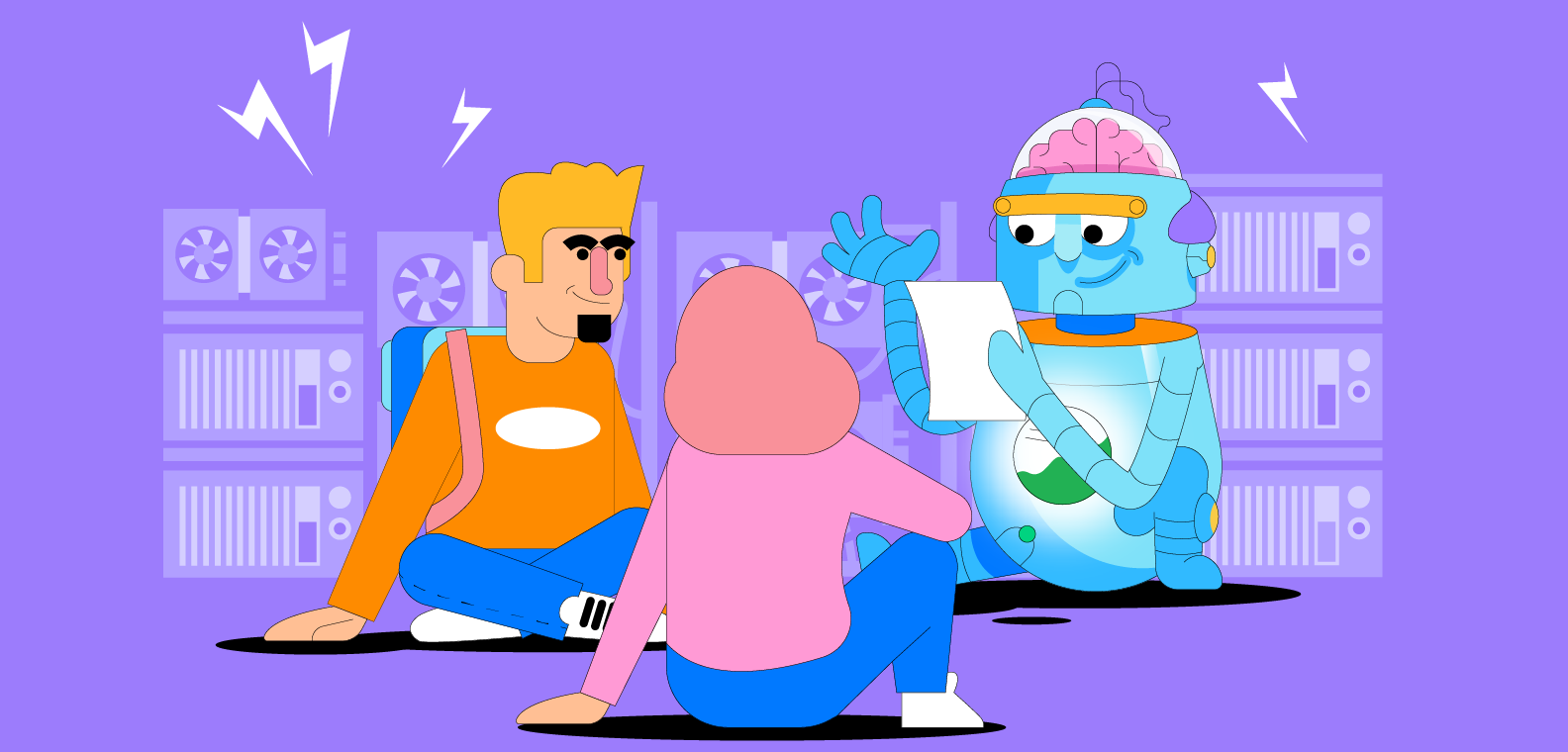 6 Ways Of How To Promote Your NFT Project
Making your NFT collection stand out can be challenging. In this post, you will find 6 ways how to promote your project and get the attention it deserves.
NFTs have taken the world by storm and have created a significant opportunity for artist all over the world. In April 2022, there was 80 300 collections on Ethereum blockchain alone.
Naturally, numerous creators take advantage of the perks NFTs provide and launch their collections in the hopes that their masterpieces receive the recognition they deserve.
However, standing out among all the haze can be challenging even if you manage to create the best NFT project in essence. To help your unique work excel in the NFT world, we have put together a guide on how to promote your NFT project.
Promoting Your NFT Collection
If you're reading this, you most likely are already familiar how to turn your artwork into NFTs. Now, it's time to grasp the importance and ways of how to promote your NFT art so you could stand next to some of the most successful NFT collections.
Here are 6 popular ways to promote your NFT project
Build a website
While building a website might seem like a no brainer, it's necessary to emphasise that projects without a website that is user-friendly and informative, or otherwise, your project will simply not be trustworthy enough.

The first step before your collection launch is building anticipation. And your website is the first place everyone will go looking information from.
Some must have sections on your website are:
Your own story and why your art matters
Visual references to your art
Your project's roadmap
Rarity distribution
FAQ
Social links
For inspiration, you can check out website of projects like The Indifferent Duck and WonderPals.
Add Your Drop To The NFT Calendar
While there are many places you can add your drop, NFT Calander is one of the most popular calendar's on the market that displays the best NFT drops from various marketplaces.
Adding your drop to the NFT Calendar is simple and free. All you have to do is to fill in the form including the main details of your release:
The title of your NFT Collection
Details about the creator
Description
The key visual of your drop
Specific date and time of your drop
A marketplace where your NFT drops
The link to your release
Once submitted, you need to wait for the approval of NFT Calendar's team.
Promote On Instagram
Instagram is the perfect place to promote your NFT collection as the platform is all about sharing photos and digital artworks, and sharing content is very simple.
To excel with promoting your art on Instagram, start by searching for relevant hashtags. Follow the biggest NFT creators and influencers and go over their content to see, which hashtags seem to be the most popular within the industry. Once you start posting yourself, keep an eye on the metrics and keep using the hashtags that bring in the most traffic.
Some NFT Instagram accounts to follow:
A few things to keep in mind when posting on Instagram:
Include multiple keywords with every post
Think of relevant and fun captions
Use Reels to appear in front of more users
Promote your NFT art on Reddit
Besides Instagram, Reddit is a great place to promote your NFT project. The main reason to use it? Simply because of the numbers of people browsing Reddit threads daily.
Those actively investing in NFTs often go through subreddits to find new and promising project before the demand gets too high. Therefore, if you really wish to excel in promoting your NFT collection, Reddit should not be overlooked.
Popular subreddits where people can buy, sell, and promote NFTs are:
However, posting on Reddit can be challenging and the first thing you need to do is to create an authentic image and receive trust points called karma. Be consistent throughout your posts, share useful information (include roadmap and your art's story), and avoid unnecessary spamming.
Promote your NFTs on Telegram
Telegram, an encrypted messaging app has been popular among crypto enthusiasts from the very beginning. Most of crypto and NFT projects have their own Telegram to share information with their community but there's also numerous groups to share your NFT artwork.
However, as these groups tend to be quite active, you cannot hope that your work will stand out if you just copy paste a few lines asking people to check out your NFT collection.
Instead, follow the same guidelines outlined above - create a story for your NFT collection and be personal with what you share. This way, you're guaranteed to get more engagement and visibility for your project.
Collaborate with influencers and run paid ads
While you can get a lot of promotion done without paying on top of it, the best choice is to combine organic and paid advertising.
There are two main options for it:
Hire an influencer to talk about your NFT collection. You can collaborate with influencers either by asking for a mention on their Instagram post or Reels or ask them to do a review video on TikTok or YouTube.
Run ads on different social media channels and websites. You can do it yourself or you can find a marketing agency with previous experience to help you get started.
Once again, don't just hope that an influencer or a paid ad will get you the visibility you wish and always create an interesting backstory for your NFT collection.
And always track the performance of both your collaboration with influencers and your paid ads. Using UTM links is a great way to get an understanding how well these posts are performing and where the traffic to your website is coming from.
Analyising the results will help you decide which type of advertising works best for you and where you should be putting more focus on.
It All Comes Down To Providing Value
The most popular NFT Collections have detailed roadmaps, are active on different platforms and engage timely in conversations with their fans to show what their art represents.
Being active and transparent will help you build trust among the community and also generate value in the eyes of investors when they see your passion.