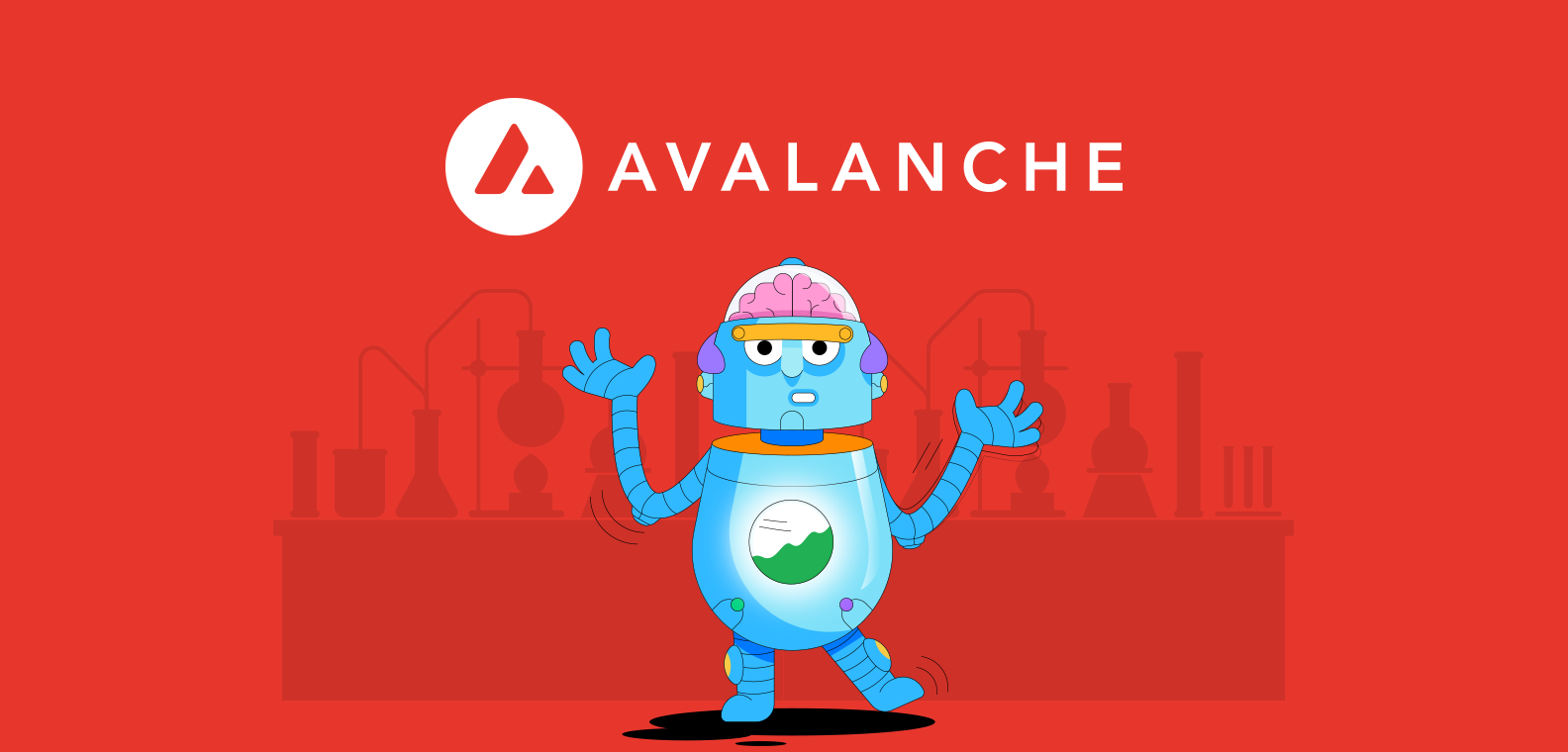 Avalanche ($AVAX): 2022 Project Re-Visit
Small look into big achievements that AVAX made during the last 12 months - all continuous projects to see growth during 2022!
Smart-contract platform Avalanche's ability to scale while remaining secure and decentralized makes it a credible alternative to Ethereum for DeFi projects, NFTs, gaming and other assets, Bank of America said in a research report several weeks ago, hence why should we expect more positive things in the next year - but first, let's take a look below.
This is the list of accomplishments AVAX was able to do just recently and hence why we should remain bullish on the coin:
Coinbase adds AVAX a couple of months back
Grayscale considering Avalanche investment trust
Three Arrow's Capital founder Su Zhu publicly bullish on AVAX
Apricot 5 upgrade slashes network gas costs
Ava Labs CEO speaks at JP Morgan cryptocurrency conference
Wonderland emerges as one of the largest DAO style projects in the space
FTX lists Avalanche
Banksy NFT launches on AVAX
Fireblocks adds support for AVAX
Mastercard partners with Ava Labs for crypto Start Path Program
Bank of America report calls Avalanche a viable alternative to Ethereum
Trader Joe consistently a Top 5 DEX by daily volume
Subnet EVMs begin! With further improvements expected in early 2022
BitGo adds support for AVAX, increasing availability to massive projects and institutions
Circle's USDC goes native to Avalanche, becoming the fastest way to send USD around the world (time to finality) faster than ACH/SWFT/wire
Kraken lists Avalanche
Every day new ATHs in user activity metrics
Increasing number of network validators active
Avalanche hits #9 largest crypto market cap
Rapid inflow of credible projects moving to/building on Avalanche
But why is the price currently stuck? Less users currently. We do get the odd spike in gas prices, but nothing like ETH. Also bear in mind most of the dApps run on an Ethereum compatibility layer (the 'c-chain' you'll have heard of) which hasn't been optimised yet. Many people got priced out of DeFi and NFTs on Ethereum. Being able to participate is so good and the cheaper gas removes so many barriers (not to mention Proof Of Stake being a little more appealing). AVAX is a no-brainer offering to a lot of people who want to get into web3 but just can't afford to - the particle project launched their Banksy sale on AVAX for that reason.
Below are ~400 projects AVAX managed to deal with in the last year and will continue to do in 2022:
And below are the best projects right now in AVAX:
https://ryval.market/ is the ILO - New $10 billion dollar Asset Classes. Been the talk for a while. It seems to be really close. I've seen Gun's most recent Videos and we are on the cusp of the ILO's. If you do not know what an ILO is definitely click on the link. Basically, your buying shares in class action lawsuits. You are the suit and if you win it's a 50% annual return.
https://www.kalao.io/ Marketplace, and Metaverse Experience should be out soon. The native tokens are on sale now. The KLO's. I think the KLO tokens are cheap compared to when this is up and running.
$280 trillion Real Estate Market FinanceRetok https://retok.finance/confirmation Purchase shares from real estate residential portfolio. We can buy and invest in land. Gun our CEO said, it would be like a timeshare. We will own that beachfront property in Hawaii.
The first: Cross chain swap protocol - https://jelly.market/ is what we can find. Most of the people also watched a video on bridges - here is the link: https://youtu.be/cqdfDih0gI4 It's the subnet show.
We are the first: On Chain central limit order book that is Decentralized.
Another first: multi-collateral perpetual swaps protocol. To be able to trade perpetual futures in a decentralized manner.
Wallet overhaul https://wallet.avax.network/ is the native wallet. They are improving the features. With the wallets above we are at the core of Avalanche. https://metamask.io/ with the MetaMask wallet we get to use all the L2 apps like Trader Joe's https://traderjoexyz.com/ & the ever so popular Wonderland DApp. https://www.wonderland.money/
It is also important to note that whilst talking about Avalanche, a lot of people also talk about Solana as one of the biggest hurdles in competition during this year and months to come:
AVAX has the advantage of being EVM compatible and thus being close to Ethereum. SOL has the edge on fast transactions and the benefits of being part of its own niche ecosystem run on rust smart contracts that are more obfuscated. Solana is kinda centralized and uses an old consensus which doesn't scale well with a lot of nodes, that's why they have such big requirements for being a validator. A node needs to handle the load from all those messages that it gets from other nodes. Tech-wise it's quite behind Avalanche.
Some people also mention Polygon in the talks, but Polygon is just a blockchain feeding off Ethereum and AVAX is a network of blockchains. Both are good and useful in their own ways, but you should compare Polygon to the C-chain on Avalanche which is an Ethereum Virtual Machine. From experience, using Avalanche feels better for the average transaction because of the low time to finality. On Polygon it can take time to confirm. Gas fees are higher, though, but it's for the common good (burned + spam protection). Next step will be the launch of Subnets that are interoperable and can scale infinitely.
Currently, AVAX has not disclosed official roadmap layouts in their web. and socials, but we just yesterday received news about Trader Joe roadmap for the 1Q of this year (also expect that all of those 400 enlisted projects will be continued onto the next year):