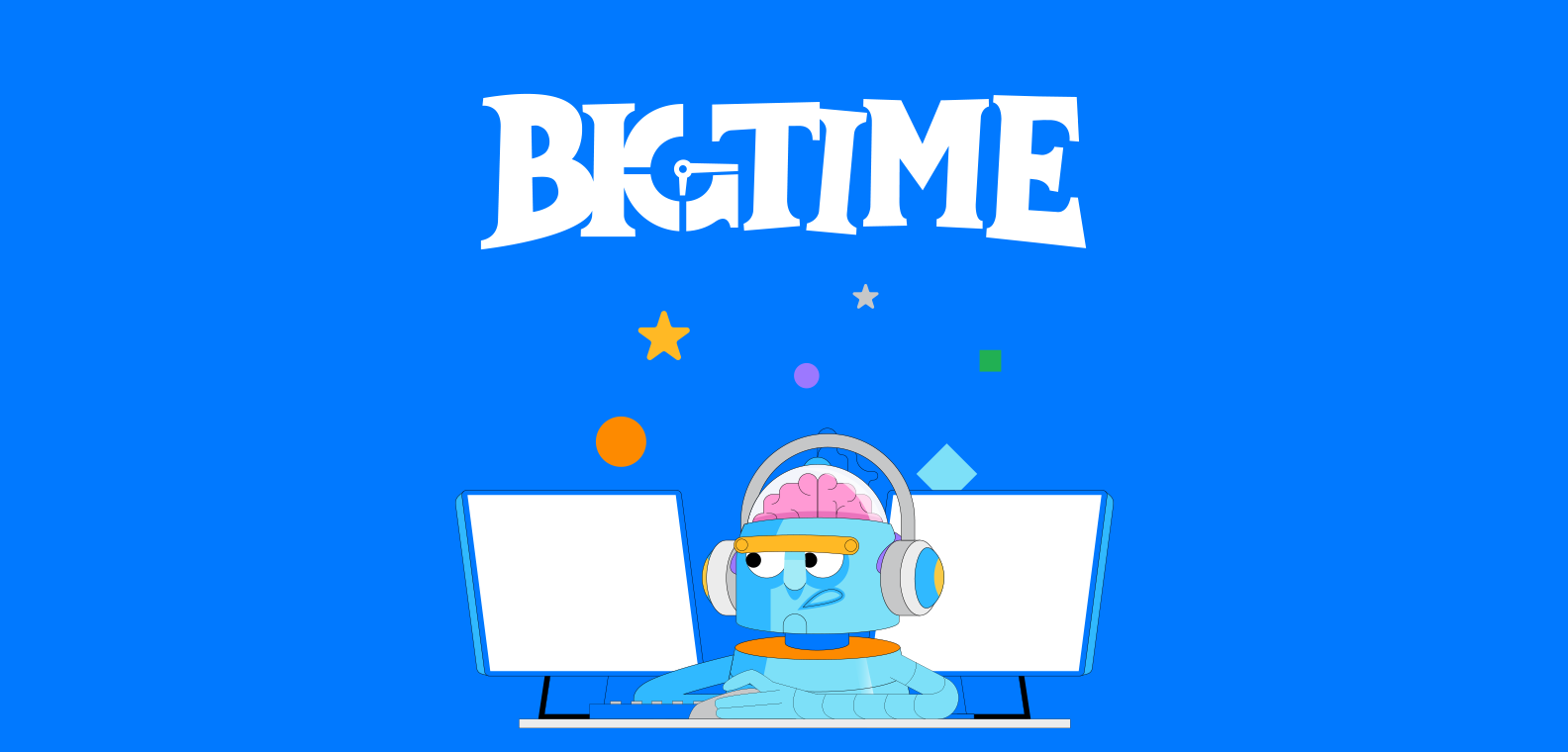 Big Time - Should You Buy SPACE?
Should I buy SPACE, a Big Time game NFT that will be an essential part of the game?
Big Time is a AAA blockchain game founded by Ari Meilich, co-founder and ex-CEO of Decentraland, that will come out next year.
The game has a capable team, notable backers (over 30M raised) and attention of gamers as well as crypto investors.
But investing through token will not be possible (at least before the game launch). The only way to acquire the token will be through playing the game, as there will not be any pre-sales or even token grants to the development team.
Here we want to look at SPACEs - game NFTs you can purchase right now.
SPACEs are limited NFTs that will be used to unlock new capabilities inside the BigTime universe. Each SPACE will be unique. The purpose is to make them rare by allowing a certain amount to be purchased based on community participation and maturity. Others will be collected in game and will be very difficult to acquire.
Out of the total supply - 600K of SPACE, 60K were allocated for the sale and the remaining will be distributed across the Big Time adventure.
To better understand the use case of SPACE NFTs it's important to mention Time Machine - which will be given to a player at an early stages of the game. SPACEs are expansions to a personal Time Machine. They can be decorated and will provide access to unique features, such as the Time Keepers and Forges, that are key to enabling token loot dropping, crafting exclusive NFTs, and upgrading cosmetic NFTs. You can also connect multiple SPACEs together to customize the layout of your Time Machine. All SPACE is useful and most Time Machines will likely have a mix of sizes and rarities.
First SPACE sale was offered on an application-only basis that was judged based on community involvement. The sale took place recently, 22 December and all 60K SPACE NFTs allocated for sale sold out.
It's not clear how long it took for all NFTs to sell out but the traffic was heavy. This is a tweet by the team dropped at the beginning of the sale:
The announcement about the sale received a decent amount of engagement:
Comments are mostly negative as the launch of the sale didn't go smoothly. Although it's pretty common to see this when it comes to NFT launches, especially when the project has a large number of attendants.
SPACEs can now be acquired on a marketplace on a Big Time website but in the future, users will be able to take them off the official marketplace to others such as Opensea.
There are 5 different rarity tiers (Rare, Epic, Legendary, Mythic, Exalted) and 3 different sizes for SPACE (Small, Medium, Large).
The larger the SPACE, the more capacity it has to install more features. The cosmetic qualities of SPACE scale up with its rarity. So, the larger and the rarier the SPACE - the more valuable it is. Rare SPACE is least scarce and the value builds up going to Exalted SPACE.
Prices at the time of writing:
Rare
Small - starts at: $463
Medium - starts at: $760
Large - starts at: $2219
Epic
Small - starts at: $615
Medium - starts at: $998
Large - starts at: $2789
Legendary
Small - starts at: $888
Medium - starts at: $1749
Large - starts at: $3800
Mythic
Small - starts at: $2123
Medium - starts at: $3999
Large - starts at: $9000
Exalted
Small - starts at: $9399
Medium - starts at: $13588
Large - starts at: $27999
My guess is that the prices of SAPCEs will fluctuate as it will take some time until the game will be launched, so there will be varying levels of hype towards the project.
At this time it's hard to foresee the bottom price of the SAPCEs as the sale happened just 5 days ago.
Anyway, the valuation of the NFTs should increase overtime, especially when the game is launched. Yes, there will be 600K of SPACEs but they will be hard to acquire and many gamers will choose to buy NFT to get ahead of others. Having more SPACE will be important in order to acquire in-game assets and tokens.
SPACEs can be combined, so many users will want to have more than one and the game looks decent enough to have a large number of players. The project has potential to even expand beyond the crypto community into the other segments of the gaming industry.