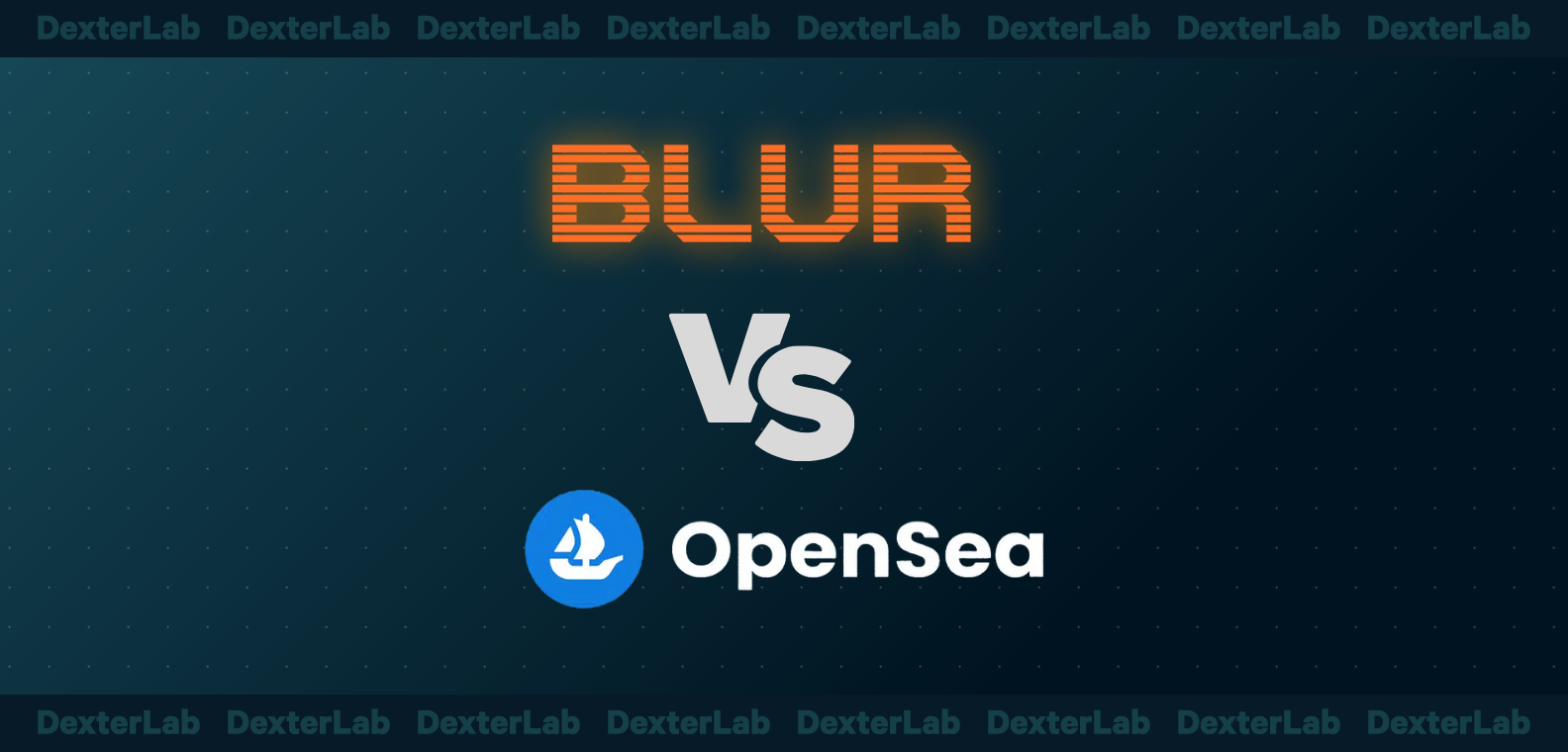 Blur vs OpenSea
The race for users, more airdrops and falling Opensea dominance!

According to DappRadar, Blur has generated 1.35 billion in volume in the last 30 days. The new NFT marketplace, which only launched in October last year, gained attention in mid-February when the number of unique wallets, transaction counts, and volume increased at least fivefold compared to previous months.
The surge in activity came along with the airdrop of $BLUR token. Some of the platform users who were active trading NFTs received enough tokens to significantly impact their lives.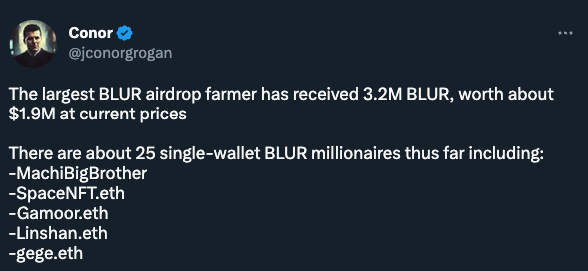 Nonetheless, the sudden rise in attention for Blur did not bode well for the Opensea marketplace, which had been the dominant platform for Ethereum NFTs throughout 2021 and 2022. Due to Blur's aggressive and successful marketing strategies, it was able to capture a significant share of Opensea's trading volume. The shift is evident in one of the Dune charts shown below:
Opensea still holds the majority of the market share at 50.6%, but it is rapidly declining as Blur is catching up and is currently holding 38.2% of the market share. The platfrom has seen a growth of 218% in the last 30 days. Meanwhile, Opensea has experienced a decrease of 30.1% during the same time period.
Opensea did not take long to respond to the growing competition. On February 17th, they announced that they would be temporarily removing their 2.5% sales fee and reducing creator royalty protections. In addition, they will be imposing a mandatory 0.5% creator royalty fee on NFT trades for projects that do not have an on-chain enforcement mechanism, although sellers can choose to pay a higher percentage.

Despite Opensea's efforts, their performance metrics have not shown any significant improvement and the platform keeps on losing users.
Competition for market share can bring positive changes, and users are often the ones who benefit the most. While it's interesting to see where this race will lead, let's take a closer look at the key differences between these two marketplaces.
Which marketplace is right for you?
As mentioned above, Opensea giving up the marketplace fees hasn't affected the statistics much. It's not surprising, as Blur has never charged the marketplace fees, it also has an option to skip or reduce royalty payments.
Another big difference is technological, Blur, being a marketplace just like Opensea, also is an aggregator, meaning that it showcases NFTs collected from other marketplaces including major ones like Opensea or Looks Rare.
Undoubtedly, there's a contrast in UI and features. Throughout the recent year, despite adding new features, Opensea maintained a very clean interface and is easy to use. The platform provides all of the essential analytics, including volume, sales count, price history, and price and owner distribution.
In contrast, Blur has gained popularity among pro-traders by offering advanced features such as market depth and a sweep feature that makes it easy to buy NFTs in bulk. Additionally, it offers image size filters that allow users to view more NFTs at once or enlarge them for a closer look, making it especially useful for art collectors.
Airdrop Season 2
The free money from BLUR is not yet over. There will be three airdrop seasons, and season 2 has started just recently, with 300 million tokens set to be distributed. If you want to participate, here's a guide, but bear in mind that the difficulty is expected to increase, so the rewards may not be as substantial as in season 1. Season 2 will continue for an unspecified period of time.
That being said, rumors have been circulating that Opensea may adopt similar tactics to Blur and reward its users. However, Opensea does not yet have a token, so until that happens, there won't be an airdrop. While nothing has been confirmed, it's worth keeping an eye on the news. Regardless of whether or not there is an airdrop, it's evident that Opensea is working on something: