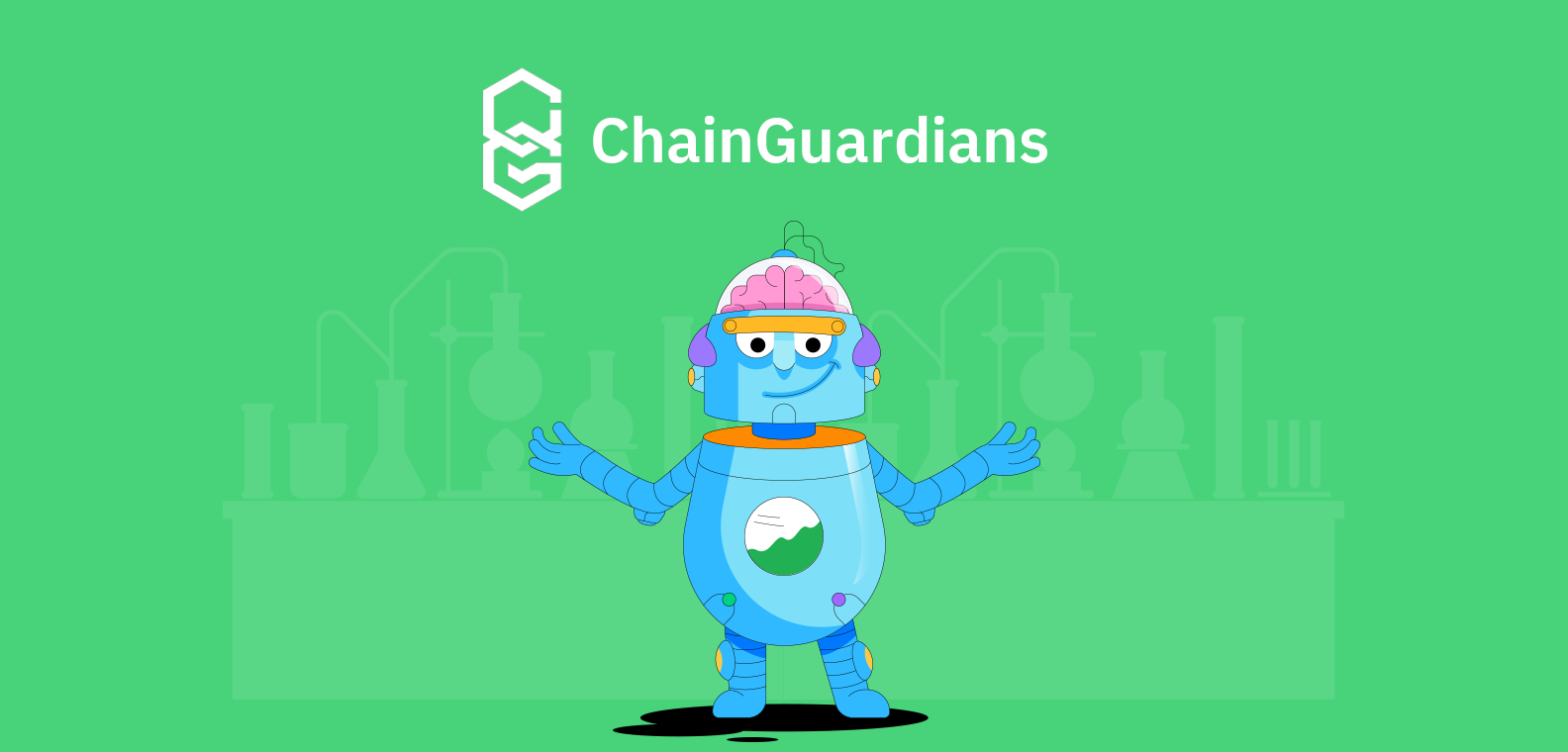 Chain Guardians: A New Crypto Game With P2E Opportunities
Introducing Chain Guardians. Battle style P2E game you can enjoy on mobile or desktop and earn $CGG coin while playing.
Chain guardians is a game that allows players to participate in the NFT mining platform and a role-playing game where they can earn income, turning the time and energy they spend into tangible rewards. The game is already launched and can be played on mobile and major desktop browsers.
The battle-style game is basic, and the goal is straightforward - to win and get rewards in return.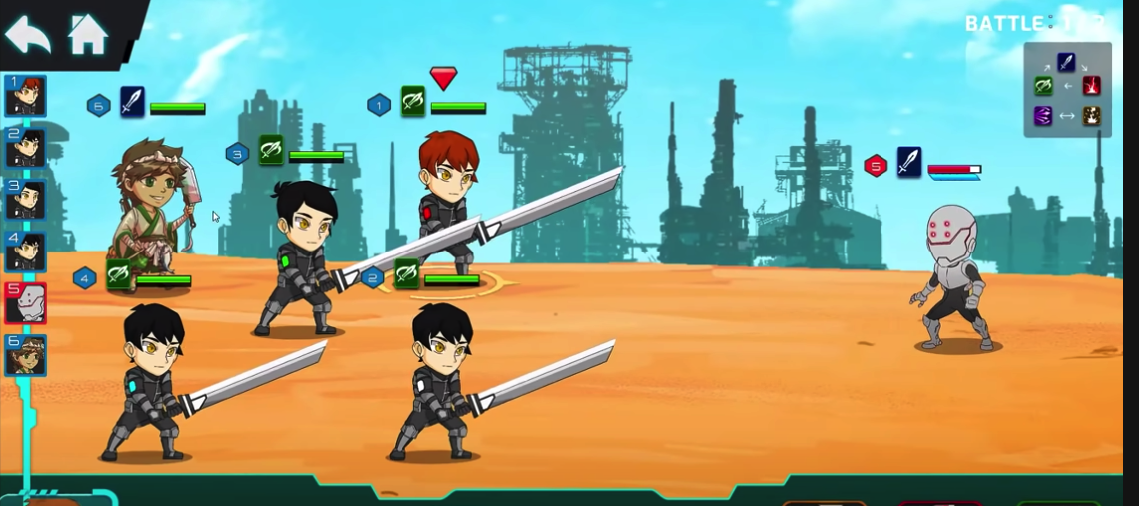 In-game assets are represented by the ERC-721 token. Popular and rare NFTs can be deployed to mine in-game currency $CGC. Interestingly, a user can mine not only with the Chain Guardians NFTs but also with NFTs from partner collections.
How large is the community of Chain Guardians?

The project joined Twitter in 2019 and averages over 200 new followers a day, the engagement is low. Other social profiles have an average activity too.
Who were the early investors?
In a private sale round, Chain Guardians raised 1,2M. The sale was ten times oversubscribed.
Investors include: AU21 Capital, GD10 Ventures, GenBlock Capital, GBV Capital, Moonrock Capital, Moonwhale, Morningstar Ventures, and Twin Apex.
This information is from the blog post released right after the investment round ended. However, there is also Animoca brands listed as a partner on the website, which is worth mentioning.
Chain Guardians coin and economy
ChainGuardians launched IDO for the $CGG token on Polkastarter on the 10th of March, 2021, with each token priced at $0.12. A total of $150,000 worth of CGG tokens were made available for the launch.
There will be 120,000,000 tokens in total, and ChainGuardians plans to release them by 2026. Almost a third of tokens (29%) are currently circulating in the market, making the diluted cap (153,3M) 3,4 items larger than the current market cap (45,2M).
The token allocations:
45% -  community members
23% -  advisors and team members
19%  - early supporters of ChainGuardians
11% - ChainGuardians ecosystem
2% -  public sale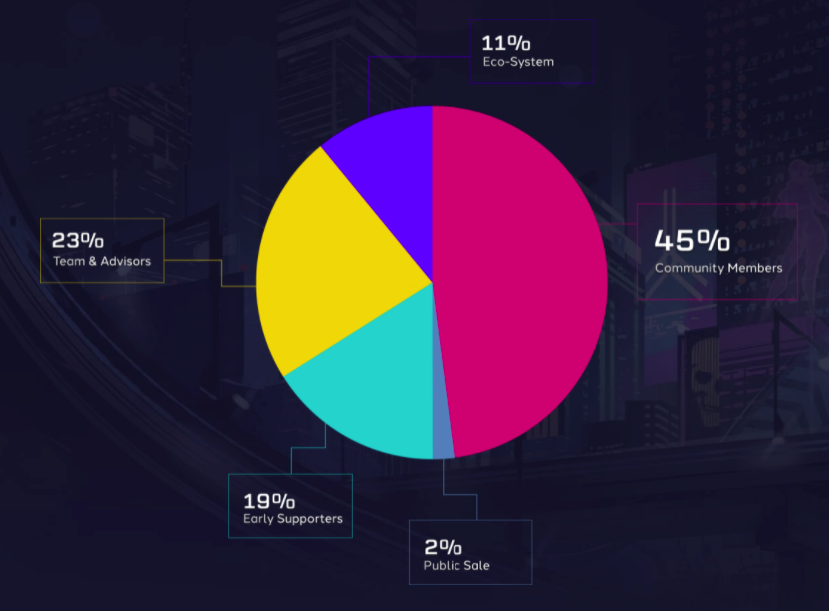 $CGG token vesting schedule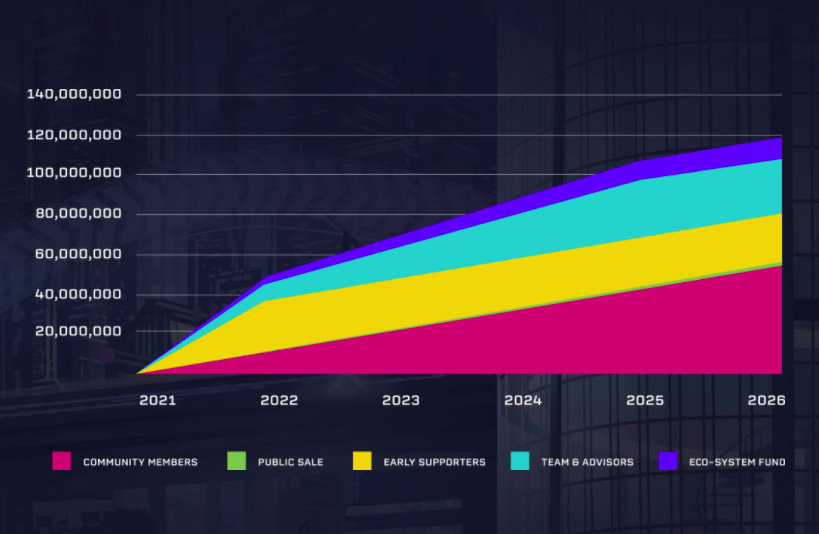 The chart shows that from Q4, 2021, team and advisor tokens will begin to be unlocked at a higher rate. This is when the buying pressure will come in.
In general, the cliffs for the team, advisor, and early investor tokens are very short, which isn't a good look.
Roadmap and upcoming events
Chain Guardians users can expect the following improvements to come.
LAND sale for the metaverse. ​​The team is building a 3D metaverse on an Unreal engine, called: The Cryptoverse.
$CGG staking allows users to earn various rewards
Refined game design and cosmetic improvements
Bullish or bearish?
Bull flags
No big exchanges, the token price can jump once listed on big exchanges.
Has some notable investor interest.
The metaverse that the team is building will possibly attract more attention to Chain Guardians. This will further drive the use-case to both the $CGG token and Chain Guardians NFTs. Although no dates are given, and I wouldn't expect the metaverse to come soon, the land sales, which might not need much time to launch, will likely get peoples' interest and spike the price.
Bear flags
From the on-chain metrics, it doesn't look as if the game would be gaining momentum, and I wouldn't expect the game with such basic graphics and gameplay to hold people engaged for an extended period.
Perhaps it's worth considering acquiring a little bit of CGG at a very good price while the game is in a sleeping phase and bet on the news. With a small market cap, even a bit of attention could drive the price at the higher levels.
Chain Guardians price prediction
CGG is at the bottom of an uptrend and in a symmetrical triangle formation. From the trading perspective, it would be interesting to watch for the upward breakout. With the small market cap, it can easily make a 50% move in a short time.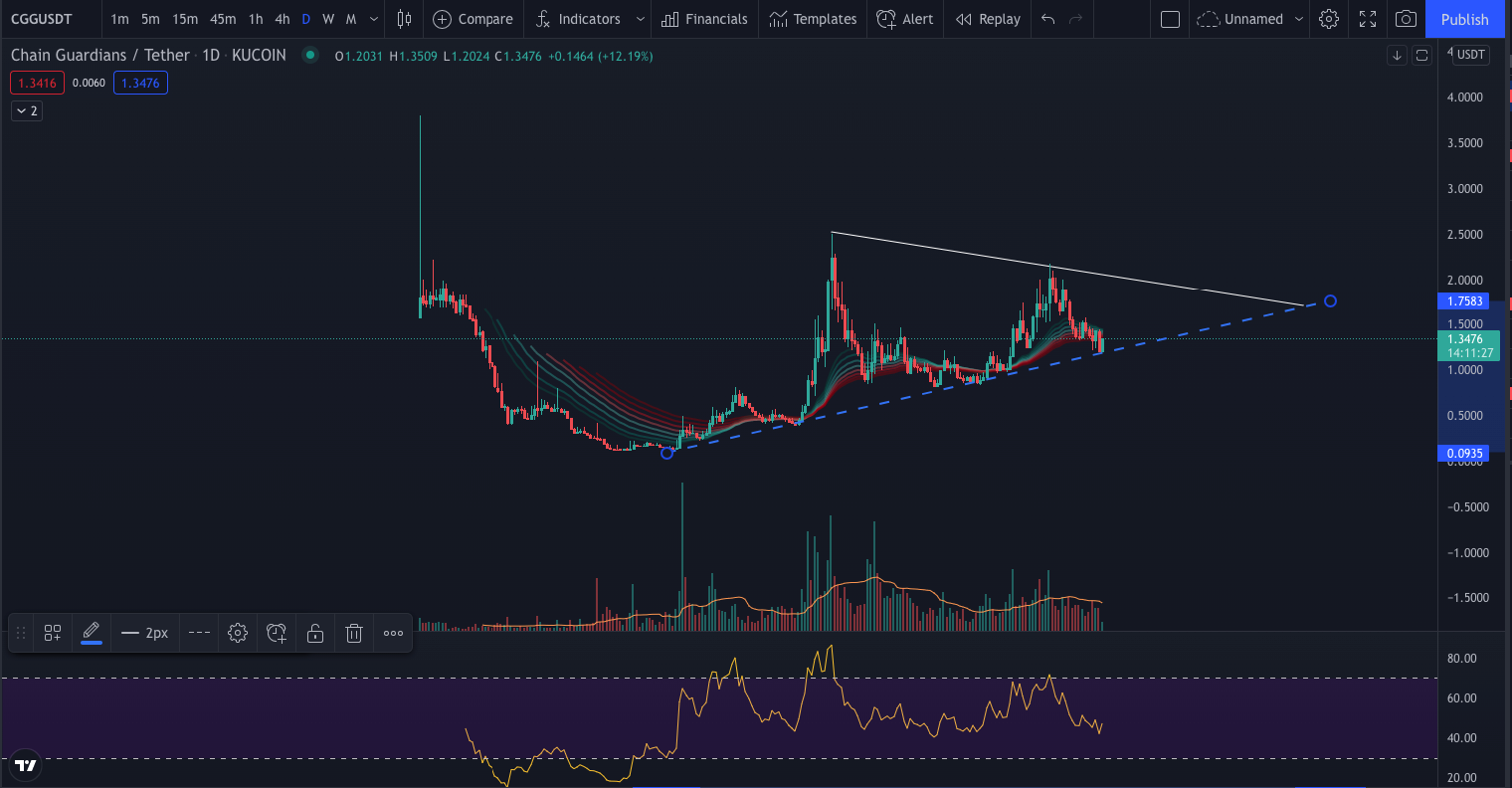 And from the investment perspective - perhaps it's worth monitoring if it bottoms out at the low levels, somewhere below $0.50.