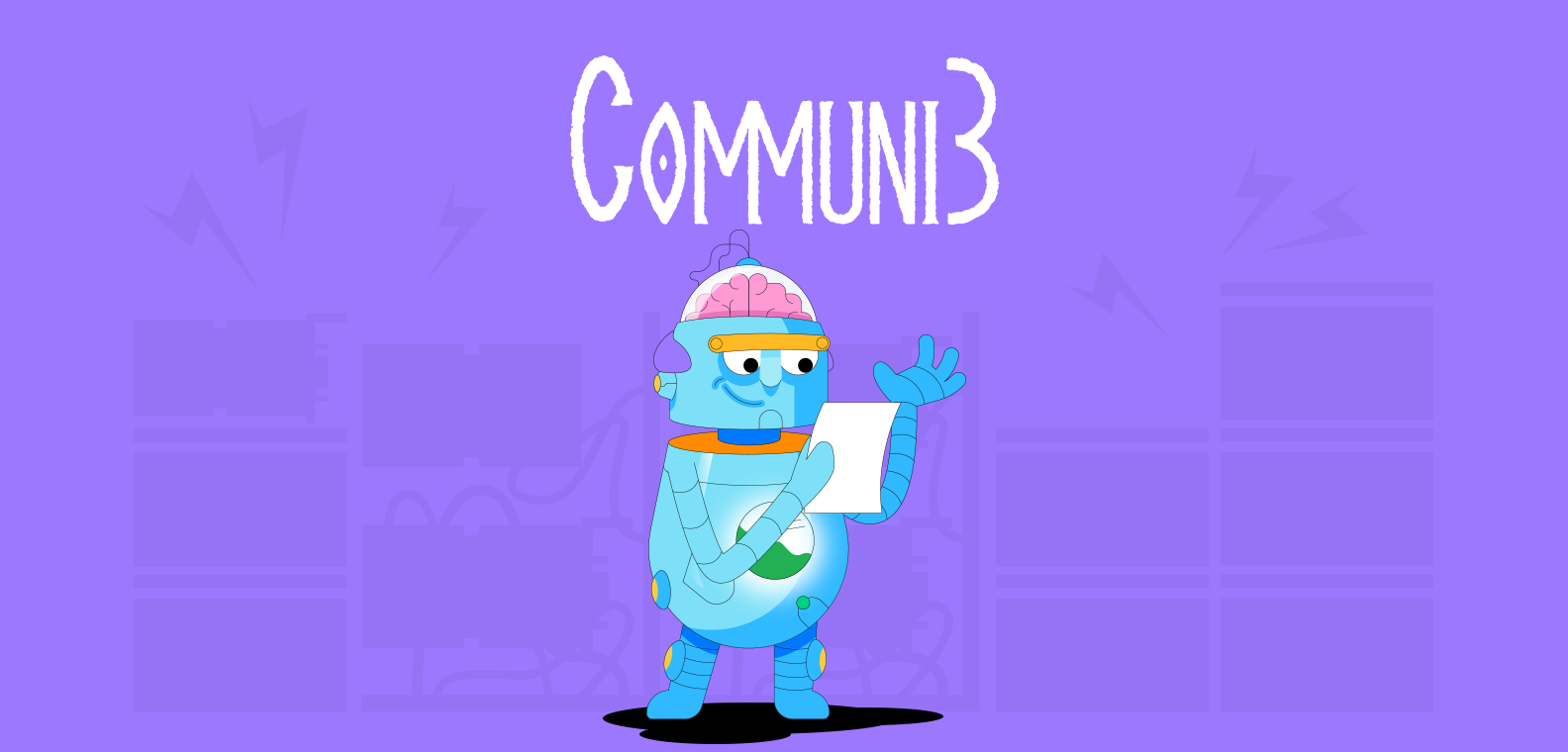 Why Should You Pay Attention To Communi3 And Mad Scientists NFTs?
Communi3 brings into the Solana NFT ecosystem an exceptional NFT collection. Find out why thousands of people are excited about it!
First, about the Communi3...
It is a tool helping WEB3-focused businesses to organize their communities and leverage the sentiment they have by giving NFT collections, blockchain games, Dapps, and metaverses innovative ways to engage with their audience in places such as Discord, YouTube, Twitter, podcasts, or metaverses.
Communi3 offers multiple ways to help brands interact with their audience and has already onboarded some notable clients like YGG, BigTime, SandBox helping them increase engagement 3x-4x with the the features such as:
Gamification through questlines, badges, ranks, rewards, currencies, tiers, and digital storefronts designed to engage community members online.
The creation of tools to manage community through workflows. Self onboarding, payments, verification, marketplace, management, and communication handled seamlessly through the online portal.
Activating the community to grow further through social media integration, allowing the most passionate fans to get the word out.
Boring stuff like reporting for compliance issue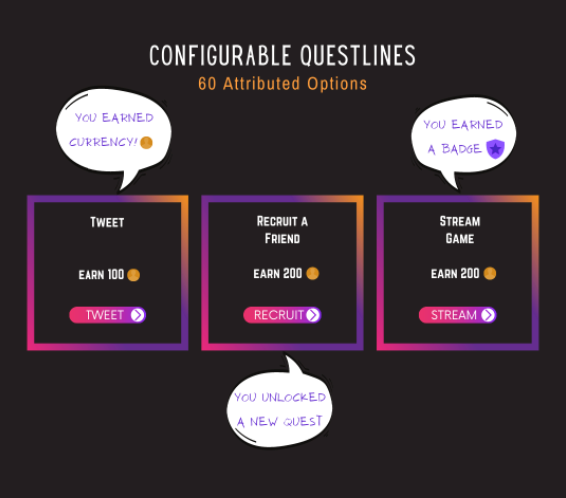 Communi3 brings into the Solana market multiple NFT collections, each with very different purposes offering unique benefits to its holders:
Communi3 Labs
Mad Scientist
What are the Communi3 Labs NFTs, and why do people pay $100K for them?
Communi3 Labs is a utility-based NFT collection that allows its holders to use the Communi3 software for free.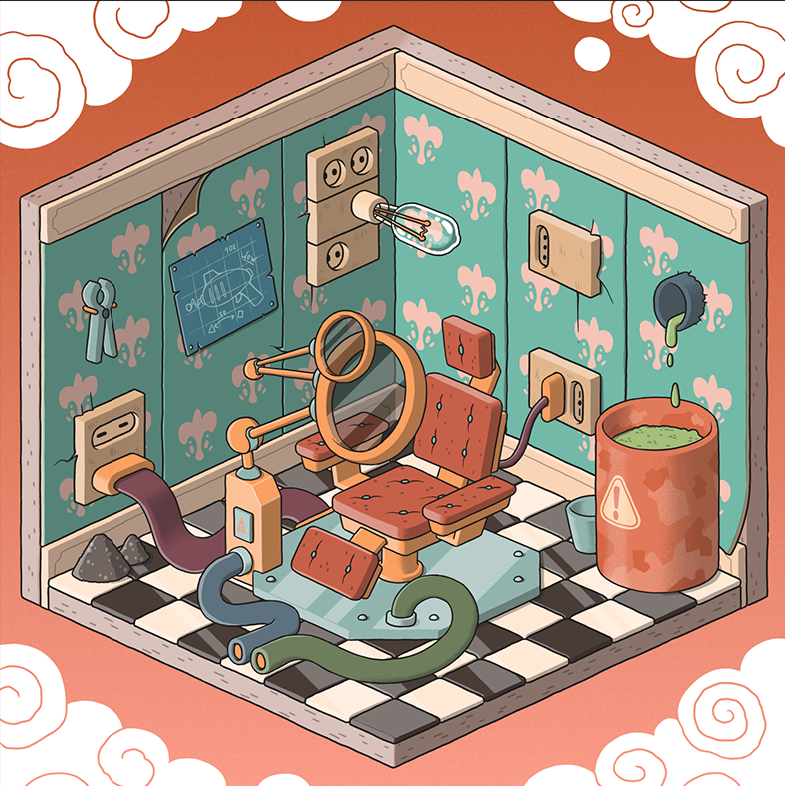 If you're not the WEB3-based project, the Labs NFT can still provide a lot of value. It allows holders to rent their Labs to clients who use Communi3. So, the Labs is a great passive income play, and the income you can potentially generate is quite substantial. On top of that, staking the Labs NFT for one year will create a new, additional Labs NFT item.
Communi3 service costs between 5 to 15 thousand US dollars a month, and each NFT represents 5k worth of services.
The Labs collection has 50 NFTs, 40 Gen 0 NFT, and 10 Gen 1. Each of them will be tied to the customer using the product. This means that there will never be more NFTs than there are customers.
However, if you own the Labs NFT but aren't the customer, you get a 100% monthly Communi3 fee, meaning that one NFT can generate 5 thousand US dollars per month. To be eligible for the rewards, you only need to stake it.
The collection will be sold in 2 waves, and the first wave has already ended. In 2 weeks, 25 out of 50 NFTs were sold generating 20900 SOL. Since the beginning of the launch, Lab NFTs held the floor value of over 1000 SOL. At the time of writing, the single item on sale costs 1400 SOL.

Customer utilities:
Priority dev and features
Reduction of $5000 Saas fees
Inclusion of Laboratory DAO, which consists of crypto investors and the clients such as Solana, Big Time, YGG, The Sandbox, Asteria Labs, Forte, Secret NFT, and many more.
Investor utilities:
Staking for revenue sharing of existing customers
Staking for generation of new laboratory NFTs after 12 months
Inclusion of Laboratory DAO
Mad scientists NFTs
Mad Scientists is the second Communi3 collection of 5001 NFTs. It will be minting on 2 of May for 2 SOL.
The main reason for the mint is not to raise money, as the company has the funding secured already. Instead, the project's primary purpose is to create advocates and stimulate organic growth within the WEB3 space for Communi3. At the same time, the Mad Scientists community will take part in the company's future success.
The holders will have access to the B2C tools that are yet to come this year, partner NFT collections, whitelist opportunities, and 10% token $SCI allocation. The token will be launched by the end of 2022 or the beginning of 2023. Additionally, Mad Scientists will generate dividends in $SCI when staked.
The token will play an essential role in the Communi3 ecosystem. The demand for the $SCI will be created as the Communi3 customers will need the token for future features and services such as animation, dashboard access, whitelist software, etc. Also, each future customer onboarded will require to burn a small portion of $SCI making it a deflationary token.
The art of the NFTs is created by 12 artists, randomly generated from 650+ unique items, and has its distinctive style.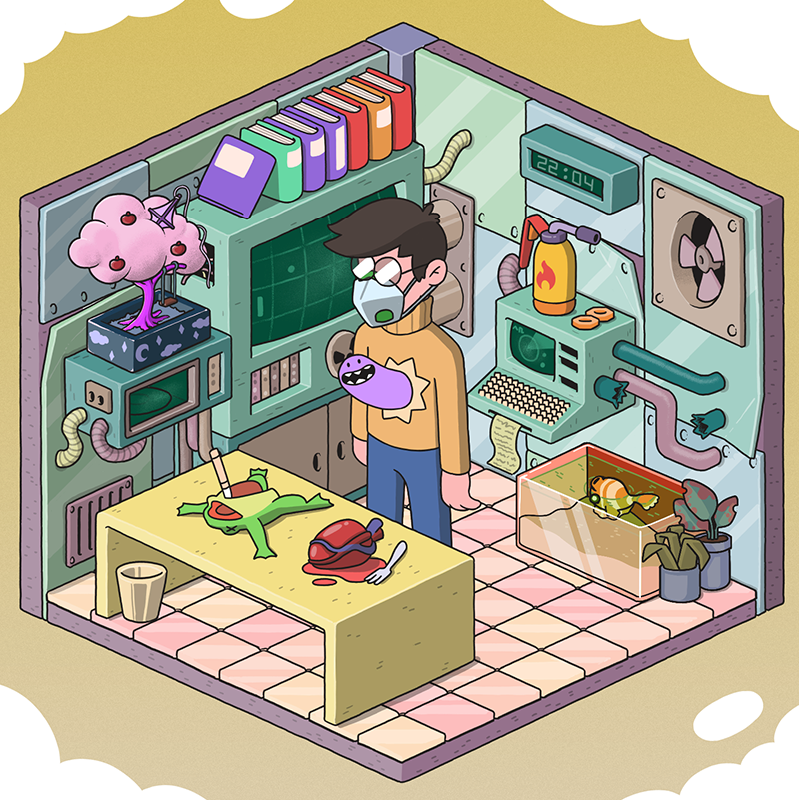 Who is behind Communi3?
The team of the project is fully doxxed. They do not hide faces, are very articulate about their ideas, and freely express them in YouTube videos and many AMAs.
The core team is highly experienced and has a successful track record in building businesses. Founder and CEO Brandon Byrne has been in community tech for 12 years, helped develop companies such as Curse and Team Liquid, and raised more than $50m. Founder and President Andrew Ringlein has built a SaaS technology company inside HP that was sold for $200m+. Founder and CTO Eddie Tsiao - been in technology, dev-ops, and security for 20 years. Founder and CRO Erik Bryant has been in gaming and ad tech for 13 years.
Communi3 has been developed for six years by now. Previously it was known as IMP, an Oakland-based WEB2 startup that also does Influencer Generated Content (IGC), a programmatic software solution to crowdsource video content to a 150k+ influencer network. The move to WEB3 was due to the lack of project ownership within the WEB2 world. To the present date, they raised a total of 9 million US dollars.
The Communi3 Linkedin page says they have 41 employees, and they are also actively hiring developers.
Is Mad Scientist a good investment?
Communi3 is a unique project, and people are noticing it. Over the past weeks, the community and peoples' interest increased dramatically, and none of this happened through engagement farming. Over 80 thousand people follow the project on Twitter, and the posts have high engagement. Discord is also very active, there are almost 80 thousand verified members, announcement reactions are high. Discord Alpha chat groups have a lot of conversations revolving around the project, and people are waiting for the mint, many of them to hold the Mad Scientist NFT instead of flipping for profit.
The platform is already built, has a track record of increasing engagement in 3x-4x, and has onboarded huge clients from the WEB3 world, who see the product as an excellent investment despite the 5 thousand US dollars monthly cost. For example, after implementing the product, the P2E project Big Time replaced ten people and significantly increased social media engagement.
That is also just a beginning for Communi3, as the creative, experienced, and driven team is constantly building. Seeing the team's success, the community can expect meaningful results in the future as well.