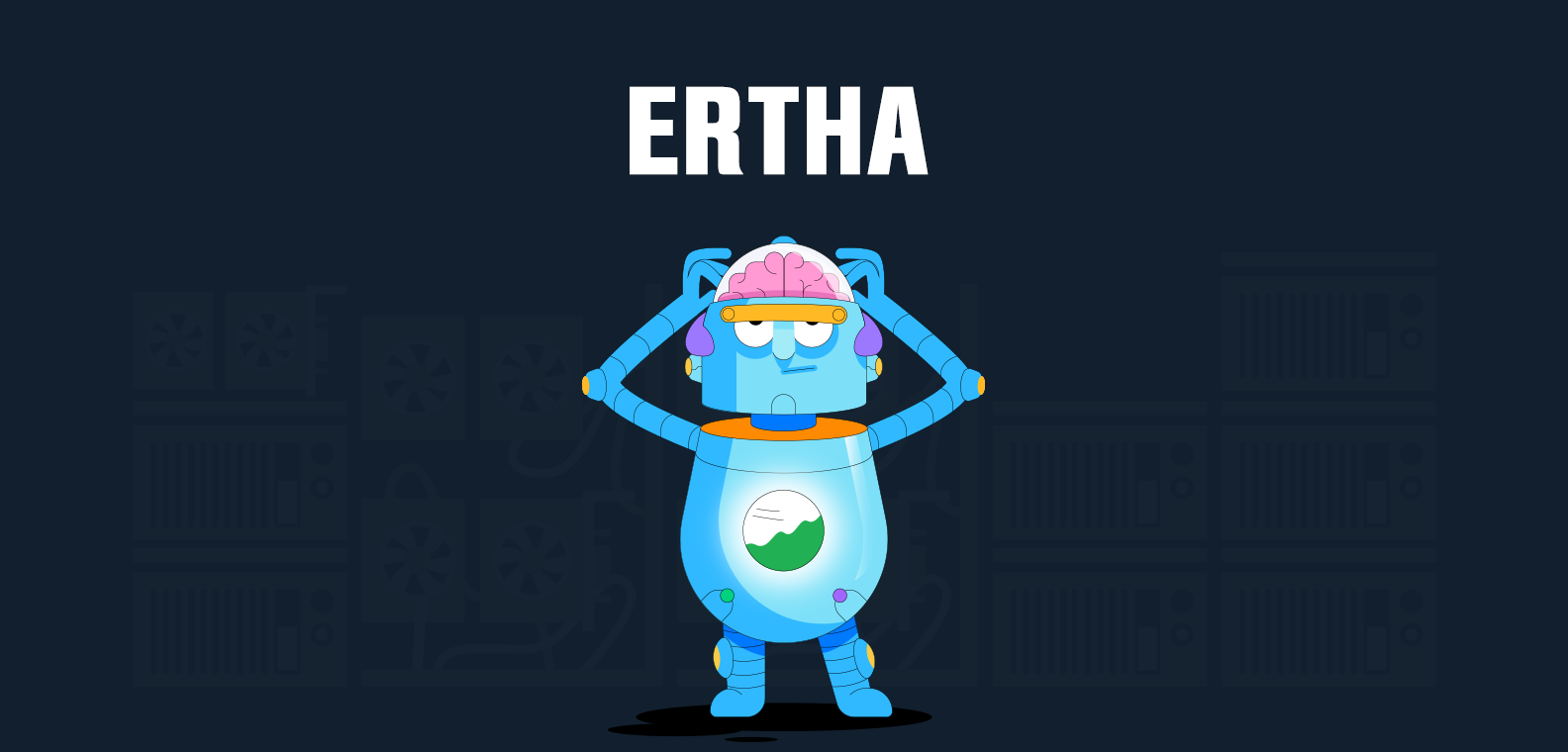 Ertha: P2E Metaverse Game That Replicates Real-Life
Ertha is a p2e metaverse game designed to replicate a real-life environment, simulating the actions that people have to perform in order to earn a living.
Ertha is a p2e metaverse game designed to replicate a real-life environment and simulate the actions that people have to perform in order to earn a living.
Users can explore and investigate the world by choosing specializations and increasing the strength of nonfungible tokens (lands) and a country.
Land NFTs are hexagons called HEXes, there will be 350K of HEXes spreaded across real world map. The land sale was launched just a few weeks ago. According to the January 17 data, more than 18,700 NFT HEXs have been sold. A single HEX roughly costs $300. Interestingly it is sold in BNB and not in the game token ERTHA.
The game will include Play to Learn mechanics allowing players to learn real world skills while playing and the game economics will let users to earn income, even passively. There will be multiple paths a player can choose from, each offering different advancement opportunities.
The graphics are taken from the trailer video, so they might not be accurate gameplay representation but the game should look something like this:
Tokenomics
ERTHA is a token on Binance Smart Chain with 2B total supply. The diluted valuation is $480,2M and the current market cap is at $19,6M, it is 24,5 times smaller and shows a very large dilution spreaded throughout 40 months. The token was released January 4, 2021, so by the spring of 2025 all ERTHA supply will be in circulation.
14 months after TGE there will be a quarter of supply (the vesting schedule taken from the official page shows total supply of 20M instead of 2B, I assume that's a mistake because on the same page they state that the total supply is 2B). During those 14 months the coin will inflate by 506%.
Seed, strategic and private round tokens will be vested in varying schedules between 3 and 20 month with small portions of the tokens being unlocked at TGE.
Team and advisor tokens will be vested from the month 13 to 30.
Full details on vesting and allocations below:
BSC scan shows 15,400 ERTHA holders and 129,589 transactions.  As expected there was more activity at TGE and the action faded since then. The 24 volume at a peak reached 40M and right now it is 2M.
The main token utility will be buying and selling in-game assets, upgrading NFTs, staking, as means to reward active players and streamers, and governance.
Team
CEO and founder of Ertha Linas Kiguolis has a background in IT, security, and business. Owns several companies as an entrepreneur and investor. The most recent work experience was at Robotikos Akademija where Linas was a Chief technology Officer.
COO Ernestas Jankauskas has 10 years of experience in the development of IT projects.
CMO Mantas Vaskela has experience working with governmental projects, IT and "pro bono" initiatives.
There are 7 other profiles on the website and 13 on the Linkedin Ertha page, a large portion of the team are engineers or developers.
Xi, a partner of LD Capital, the leading investor of Ertha commented: "They have a proven track record in both the gaming and crypto industries". But no gaming or crypto expertise is shared on a website or in a whitepaper and I was unable to find any details about this online.
No Github page of Ertha could be found.
Partnerships & investors
Ertha raised $5.4 million from LD Capital, Polygon Syndicate, OKEx Blockdream Ventures, Shima Capital, GD10, Genblock Capital, Dialectic, Momentum 6, X21, Terranova, AU21, Zen Capital & others.
IDO's on three launchpads, Seedify, GameFi, and RedKite sold out in less than one minute each collecting $800K combined.
Social sentiment
The Twitter page of Ertha grew by 24.5K followers in the last 30 days and has 96.2K followers in total. Engagement is average to low.
There are 61,1K members on Discord and 4,6K of them are online. The chat is active, there's a lot of talk about people joining farming which was launched just recently, also about land sales showing that the community is already investing in the project.
Ertha Medium page has mostly updates, the posts are quite frequent.
There's also a Facebook page with 3,5 followers, Youtube with 4K subscribers and Telegram with 58,2K members.
Roadmap
The game was already being developed for 3 years and 70% of development has been accomplished.
The beta version of the game should launch in March 2022, official version release isn't mentioned in the current roadmap, it will probably depend on the results of the beta launch, but perhaps we can expect to see it this year.
The roadmap also suggest heavy focus on marketing in the near future, which likely bring more attention on the game:
Summary
Seeing large inflation of crypto gaming projects is not surprising but it's worth keeping in mind that in the first year the token has to 5x just to offset the inflation. But with the relatively small market cap it's not something unachievable. Plus, the coin isn't listed on large CEX'es, the biggest yet is Kucoin. The coin is also traded on Pancakeswap where it has 268K liquidity.
They say that the land will produce passive income but details about it are also very limited. It should work similarly as in the real world because it is a simulation, so perhaps you will be able to create some sort of business generating income in the metaverse. Anyway, the game was developed for 3 years, so having more details on the actual game-play would be reassuring. Right now, there's only a few screenshots in trailer videos and general information across whitepaper, no specifics.
Stacking when live just 4 days ago with 3 pools:
3 Months — 25% APY
6 Months — 50% APY
9 Months — 75% APY
Each pool allowed 20000 tokens and all of them are 100% full by now showing community interest. With the upcoming focus on marketing, the community interest should continue to grow.