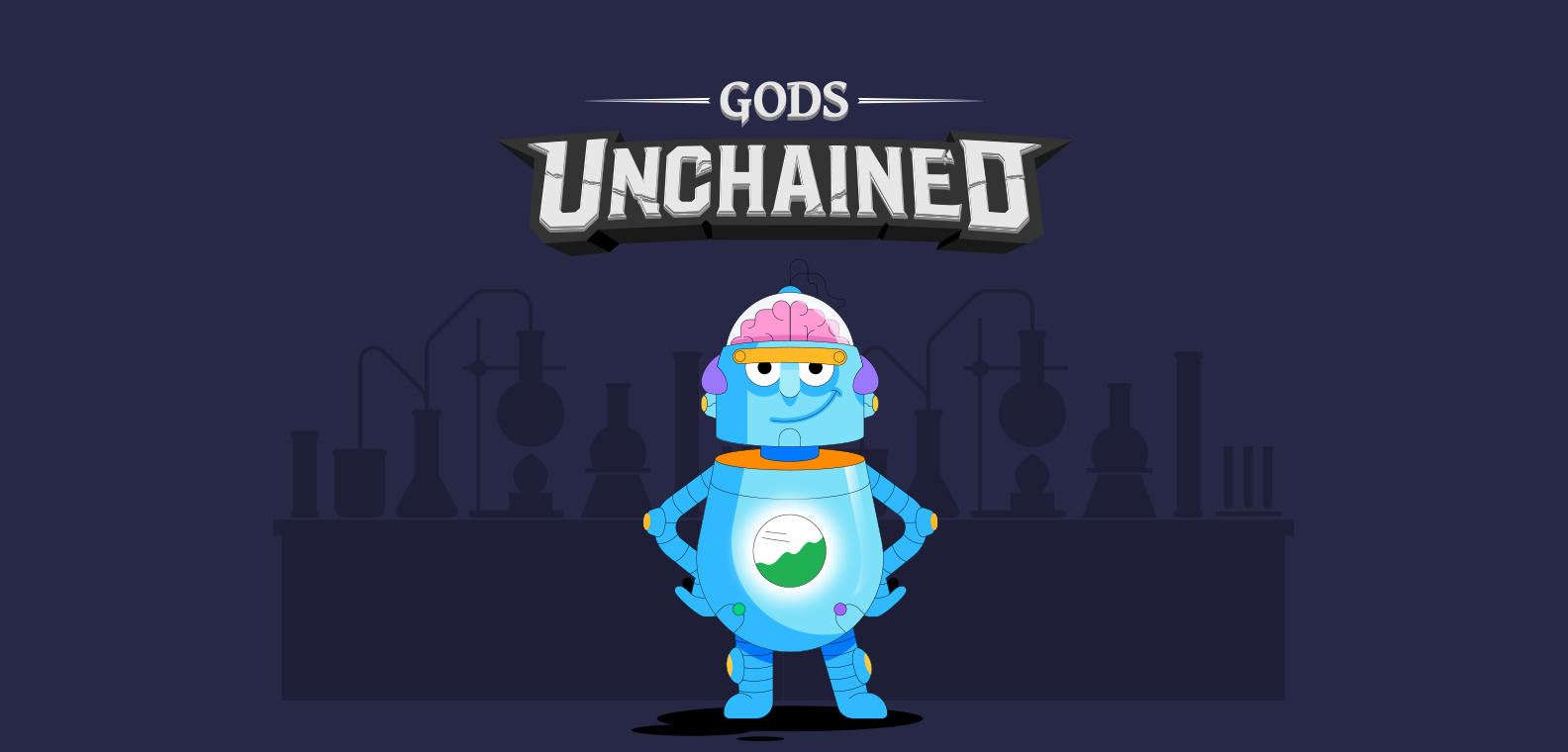 Gods Unchained Review: Is $GODS Worth It?
Gods Unchained is a F2P, P2E digital collectible cards online game where a player can strategize and battle his opponents in a fantasy themed environment.
Gods Unchained is a f2p, p2e digital collectible cards online game where a player can strategize and battle his opponents in a fantasy-themed environment. Players can own the cards they win in battles or buy as NFTs and trade them on the ImmutableX marketplace.
Speaking about the game, it's important to touch on ImmutableX as this was the first game on the L2 and the public IMX tokens were at first only available for God's unchained players. The teams of both projects are closely related.
The social sentiment is relatively weak


@GodsUnchained joined Twitter in 2018, but it started growing in popularity in February of 2021 in the last month received 12,9K new followers, but the engagement is pretty low.
Chat from 10k online members on Discord is active, and messages come every minute. They seem to be from game users because they revolve around the game particulars.
Etherscan shows 2,758 holders and 16,982 transfers when it comes to the token.
Dapp.com and dappsradar.com show a meager user count (less than a 10), but it doesn't look right, and it should be related to how those platforms calculate the user base.
The exact daily player base or login numbers couldn't be found but from the user sentiment on Reddit, I get an impression that the game already has a large user base:
"I've had no issues finding matches online since I've been playing the last month or so."
"The game is trying to match you in a certain ELO range; you're almost always finding matching <10s"
Overall, Reddit signals that lots of new people are joining the game.
In a September whitepaper edition, it is said that since launching the beta in 2018, the game has got over 450,000 registered players, more than $10M in revenue, with over $23M traded from play to play.
Team and investors - seems compelling?
The game is led by Chris Clay, a former game director of the game Magic: The Gathering Arena, a non-blockchain-based viral DCC online game played by an estimated 40 million people worldwide. It's been published in 11 languages and 70 countries.
Lead Art Director Matt Aldrich has over 20 years of gaming-related experience, including studios such as EA, Lucasfilm, and Wargaming. He has worked on industry-leading franchises including Tomb Raider, and Assassins Creed, James Bond, Lord of the Rings, FIFA, and Star Wars.
Derek Proud, a producer, also has over 20 years of gaming experience and worked with games like Harry Potter, Avatar: The Last Airbender, Cars, Spongebob Squarepants, Jimmy, Neutron.
It is also actively hiring new people.
The project has received financing from Coinbase, Galaxy Digital, Naspers, OKEx.
Back in 2019, in the early stages of the project, GU raised 15M.
ICO on Coinlist ended in October 2021 raising $25,3M
Tokenomics
$GODS is an utility and governance ERC20 token on ImmutableX.
Gods Unchained token allocations
Token vesting


There are only 5% $GODS circulating in the market and the current diluted cap is 21,1 times larger than the market cap. So, the market has a large inflate ratio but the tokens will be unlocked over 6 years.
Larger increase of the tokens available in the market will begin at around one year after the token launch, so in October of 2021. Until then, keeping in mind increasing attention on the project there should be enough buyers to pick the tokens for sale.
Roadmap
Currently, the milestones related to building the game found on the roadmap are achieved, and I assume the team is focusing on growth and user adoption.
As mentioned above, the team is actively hiring. There's an ongoing Blessing of Gods event allowing the community to earn $GODS, and participation is tied with play time. In other words, if you want to get some $GODS you have to give your time to the game.
The price chart analysis
The $GODS is trading somewhat sideways than in some easily identified trend, and the bottom is at around $4.10. If it continues its upward movement upwards, which began a week ago, the entries can be placed close to the blue trendline. But it's worth betting on the price touching the bottom again shortly.
Summary
Powerful fundamentals - socials, the team, the game, investors, and funds raised - everything is a bull flag.
The token was listed on a few reasonably significant exchanges like FTX and Bybit but not on Binance or Coinbase.