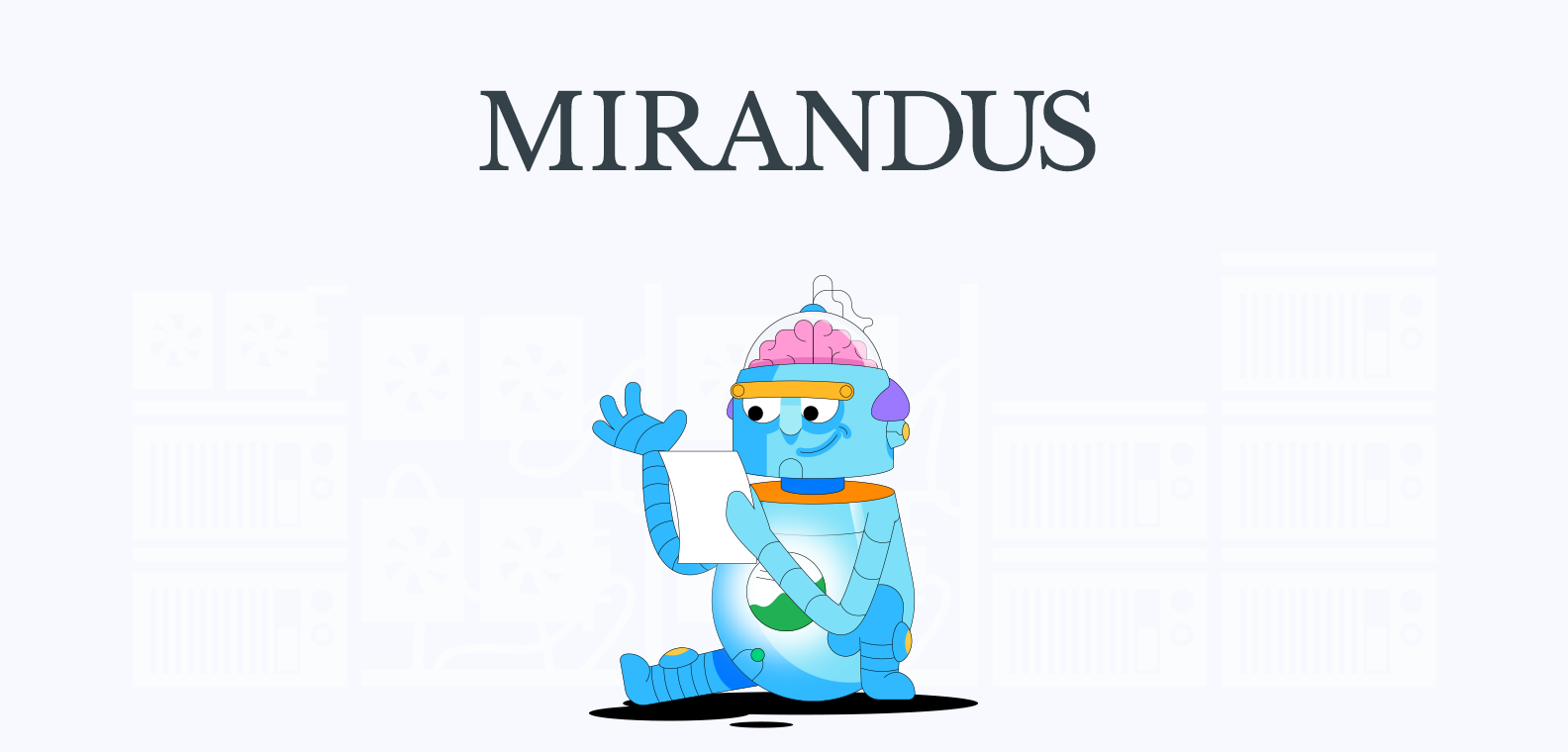 Mirandus: Medieval-Themed Fantasy World Review
Mirandus is MMO p2e game developed by Gala Games.
Mirandus is MMO p2e game developed by Gala Games. It is a medieval themed fantasy world where players can own NFT assets like avatars, lands and buildings.
The game will have its own economy and a token MATERIUM but at this point there is no information about the token available. The details about the token should come out in the near future.
The graphics are simple, low polygon, quadratic, blocky, they remind of Minecraft, Sandbox or Roblox games. But the game itself is complex enough so at least basic graphics means that fans will not have to wait for it for a long time until the game is developed. In fact, the game already undergoes Alpha testing and a lot of the development has already been accomplished.
Below are few visuals from trailer, game-play footage and website:
The game lets you to explore the open word, fight monsters or settle down and set up shops or farms which will produce goods that you can later exchange into in-game tokens and trade them in the secondary markets.
The Mirandus world will be ruled by player-monarchs called Exemplars. These are NFTs owned by a player, they will have special abilities which allow them to perform certain actions.
There will be 5 types of Exemplars:
There are also other types of NFTs that are already sold out on the official Gala marketplace but can be found on secondary markets like Opensea.
At the time of writing you can get an Exemplar for 0,1ETH and there are only 31 of them listed.
There are different types of buildings starting at 0.2ETH and 61 of them are listed.
The most interesting and likely with the largest demand game asset are lands. There are only 1625 of the land NFTs, they are sold out on the official website and there are no any listed on Opensea.  According to the NFT-stats data, the largest land sales were valued at $300K, 15 days ago.
The collection had 416 sales in the last 7 days. Overall, it generated 14,3K ETH in volume from October 2021.
Token
Matereum is a utility token and in-game currency of Mirandus. Very little about the token is known except the uses cases in the game including:
Healing wounds
Restoring vitality
Bringing dead back to life
Unlocking possibilities of immortality
Unlocking powers
Increasing strength, speed and endurance
Also spellcasting, crafting, teleportation
Team
CEO of Gala games, Eric Schiermeyer,  is also co-founder of Myspace, Zynga, which is a public company worth billions of dollars. Zynga is the game development company behind games like Farmville, Farmville 2, Zynga Poker, and others.
Gala Games also has a team of 90+ members developing multiple blockchain games and is a well known name in the crypto gaming community.
Social sentiment
Because the game is a product of Gala Games, it doesn't have it's own separate profile.
@GoGalaGames Twitter profile has 293K followers, the platform itself has 1.3M active monthly users playing Gala games and likely are aware of the Mirandus game.
Mirandus channel on Gala Discord isn't super active. There can be as little as a few messages every hour or even less.
People in Youtube comments have mixed opinions, some are positive and looking forward to the game, others have objections, many times towards the too basic graphics.
Roadmap
The Alpha version is accessible to anyone who owns Mirandus land or Exemplar NFT. It has enough functionality for players to play and get acquainted with the Mirandus world.
But the  details on when the game will come out fully isn't available right now, the roadmap doesn't seem to exist.
Summary
So, it looks as an interesting game, it is developed by a trustworthy team but because of the fact that Mirandus is a product of Gala Games, the project lacks information about it and perhaps that's why the awareness of the game is low. At least, I get this low social sentiment vibe while doing the review.
Of course, Gala games doesn't need to build up awareness because the platform already has a large user base and when the game will be fully launched it will be accessible to many players.
Speaking from the investment perspective - the token isn't available, so it will be interesting to watch when it comes out. The performance of the token will give a better grasp on the interest of the community.