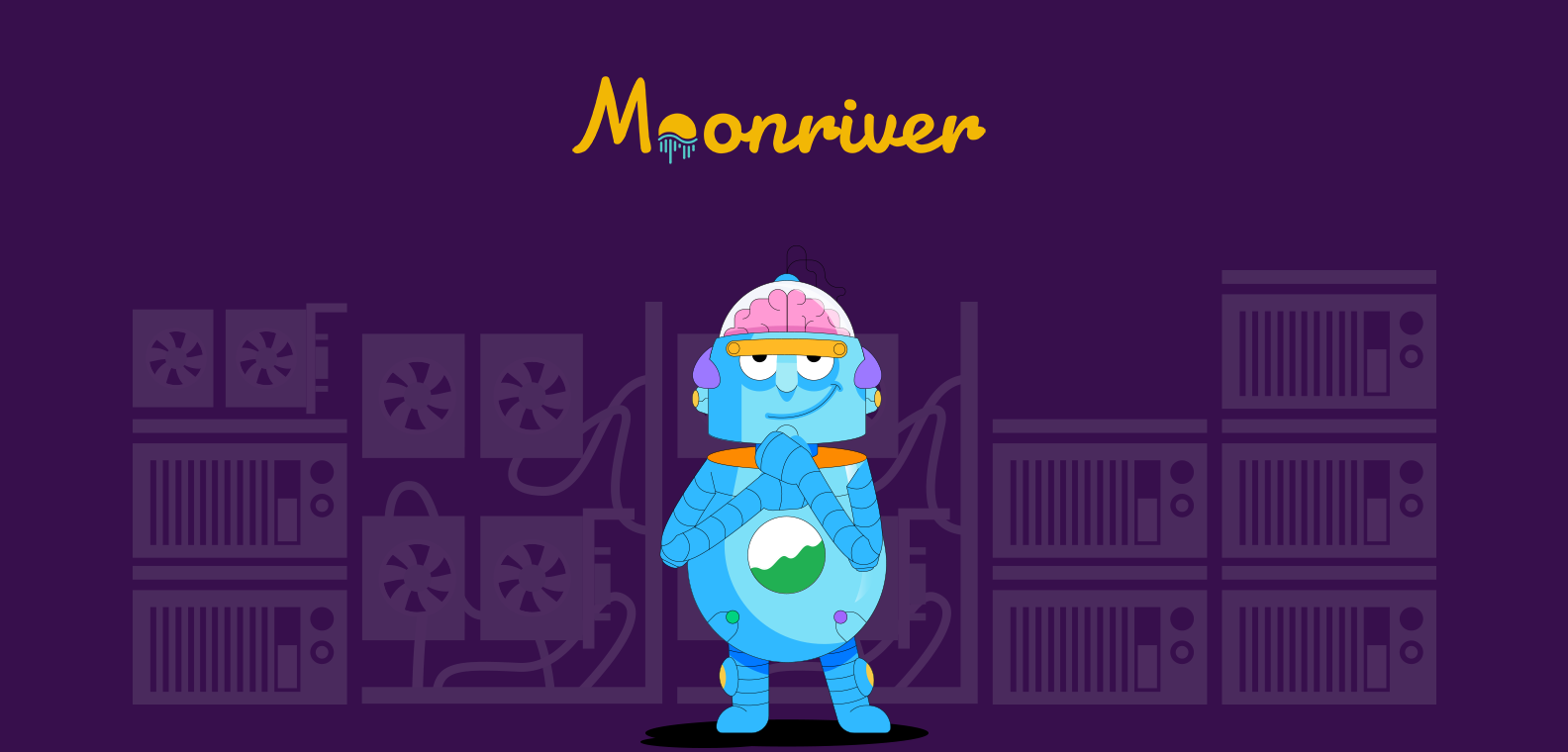 What Is Moonriver? Price And Token Utility
Moonriver is a blockchain that has a lot to offer to builders and users. Get acquainted with this fast-growing network, find Moonriver price TA at the bottom.
The Moonriver network functions as a smart contract and is a hub for developers to redeploy Ethereum dApps without the need to configure them. Essentially, it is EVM implementation allowing smart contracts to be migrated to the Kusama chain.
In addition, this can be used to create bridges inside the network and state token transfers, visibility, and communications between different chains. Moonriver platform also offers integrations and Web3 API functions - like Ethereum Wallet Metamask.
Let's take a closer look at Moonriver - price (MOVR), token utility, the team behind it, and how to buy.
Moonriver token (MOVR)
MOVR token plays a utility role in the ecosystem and can be used in several different ways:
You can use the Moonriver token to pay for transaction fees or other activities in the network.
It also serves as a governance token and allows holders to create various proposals, participate in voting, expand on lock-up and cool-off periods, and have a say in launch periods.
It provides incentive and facilitates the creation of decentralized node infrastructure of the MOVR network.
MOVR staking
Staking is also key with the Moonriver coin. As few as 5 tokens can be staked, reward payout is set to 2 rounds, and one round contains 300 blocks - after 1 hour it is complete.
There are 2 types of people that participate in this. The first ones are collators, they produce those blocks and then collect transactions from users to generate proof for validation processes. Then it's up to nominators, who hold MOVR tokens and stake them on the network, vouch for the collators of their choosing.
After that, a collator gets 20% of annual emissions (they target a 5% inflation, but 20% of the spent fees will go to the treasury, 1% of the inflation will go to collators and 1.5% of the inflation will go to bonds - the rest will go to the stakers, but the latest post shows 20%) and nominators get rewards that are proportional to the amount of tokens that are staked in the nominators pool.
Who is behind the Moonriver network?
Some key people in the Moorinver team are:
Derek Yoo - a former CPO and CTO with 13 years of experience in communications enterprise FUZE, a former product manager and system engineer with a very solid background in technology.  
Stefan Mehlhorn - head of operations, COO, product manager since 1997.
Katie Butler - a professional with 10 years of experience in marketing and management.
There are also various engineers and blockchain experts, other marketing specialists with high competence, and the community seems to be impressed by their feedback and responses.
In addition to this, their marketing seems relatively strong, but there were several complaints that apart from blogs and newsletters, their Twitter feed is too sluggish.
MOVR vs. GLMR
There is also some talk about which one is better - MOVR or GLMR (GLMR is the token of the Moonbeam network).
The general consensus is that those are 2 different ecosystems and that MOVR will be governed by its own DAO. The protocol can be moved in any direction that is voted on and it will have the ability to experiment on projects quicker than Moonbeam. Also, deployment will be faster on Moonriver.
Moonriver price
The chart below is pretty easy to read (as an example, we're taking one from a week before as starting point) - bearish triangle indicated it will continue downwards until volume breaks out, biggest resistances after the breakout are 295~, 340, 370, 410 and 450, but failure of support will continue downtrend towards 210 and 180.
Now, since the price currently is at 410, it means it broke the lines of 295, 340, 370 and 410 will need testing -> next resistance is at 450 and after that - 500. If it blows through 500, the next tick is at 660. Also, Alex Becker is shilling this coin hard. Bigger pullback would be back to 350 and then we should look for consolidation, probably re-buy options.
How to buy Moonriver token
The easiest and the safest way to buy a Moonriver token is through a trusted global exchange, like Binance or Kraken.
There are only a few simple steps that you need to take:
Log in to your account (if you're new to the exchange, sign up and complete the verification process).
Fund your account. Exchanges offer a few different ways to do it (e.g., bank transfer or simply buying via debit/credit card) so you can choose one that best fits your location and other important factors.
Once the money reaches your account, you can finally buy the Moonriver token (MOVR). Find it in the market, enter the amount you want to buy, and purchase. That's it!
Wrap up
In short, founders wished this system to become a platform for multiple chains that facilitate a large number of assets and users by creating EVM which supports dApps. Essentially, it is Ethereum on Kusama without crazy gas fees and is also interoperable with all other chains on Kusama.
Moonriver right now is an EVM-compatible chain, as mentioned before, which means that any dApp that is running on ETH can be deployed over here. Therefore, this is a layer-1 smart contract blockchain whose speed and cheap fees make it competitive with Solana.