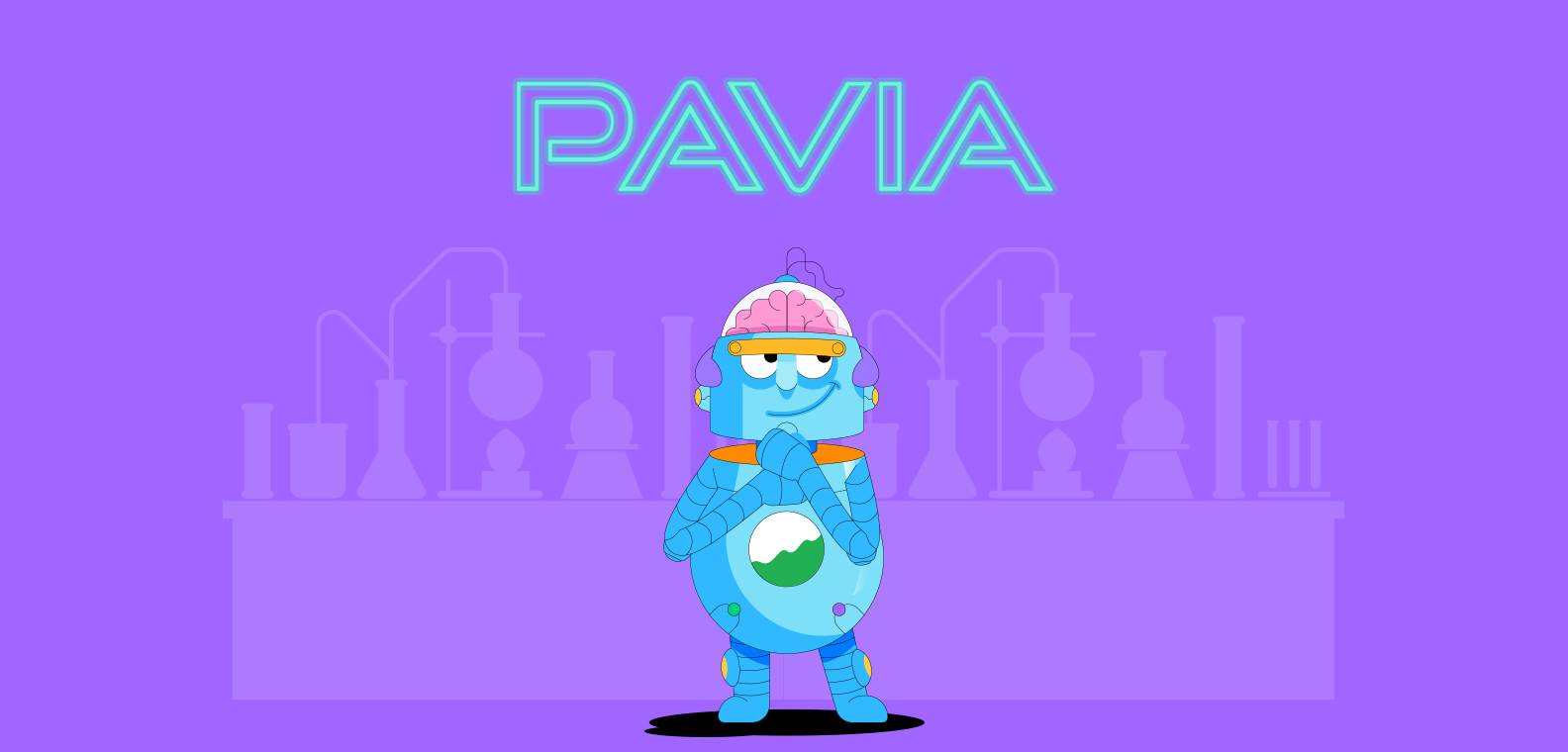 Pavia: Cardano Metaverse Project Review
Pavia is a metaverse project on Cardano.
Pavia is a metaverse project on Cardano blockchain where users will be able to build homes, shops, scenes and other assets for themselves and others to enjoy.
Stylistically it is close to a Decentraland graphic approach, has human-like avatars:
Users will be able to customize their avatar in any way they want. From physical looks to clothing. The fashion aspect will open a lot of opportunities for NFT clothing sales in later stages of the metaverse.
There's already a working tool which allows you to upload an image of your face and build an avatar from it. The avatar will later be compatible with many different apps and platforms.
Screenshots from a trailer video can give a better grasp of the future insides of the metaverse:
Metaverse map will have 100K land parcels 60K of which successfully sold out last year during 2 pre-sale phazes. The rest will be sold in 2022. 9,000 of these have been combined into 1,000 estates comprising 3x3 land parcels.
Similarly as in Sandbox, a landowner can place an image on the 3x3 land, which is attractive for brands because of the possibility to place a logo for brand awareness. Few companies - Binance.us and Samasung already established their presence in the metaverse.
According to the details from Cardano based NFT marketplace the floor price of a land parcel is currently 891 ADA which is  roughly $1000 in the current ADA value. 15M in volume ($15,7M) was traded since the land NFTs launch.
The floor price history chart shows that price is trending upwards.
Interestingly, early holders of land were airdropped 8333 $PAVIA tokens for each piece of land in December 2021.
Tokenomics
PAVIA is a native token and the currency of the metaverse. It is currently traded on a few Cardano DEXes.
Cardano DEX musliswap shows 2B total supply of PAVIA, a quarter of which is currently in circulation. Market cap is 68,7M and the diluted cap is 275M.
PAVIA is currently trading at 0.1375 ADA ($0,14). 24H volume - 664,4K ADA ($69,7K). The volume drastically decreased in the last week:
Token distribution shows 25% allocation for community airdrop mentioned above. Another 25% is for liquidity and p2e mechanics, 30% for project development and 20% for the team.
Unfortunately, vesting schedules aren't available. But it's nice to see that there are no private round allocations, meaning that no VC's hold PAVIA tokens.
By the way, after the token launch, the price didn't drop meaning that the landowners who got the airdrop either have the tokens locked or hold them.
Cardanscan shows 273537 transactions.
Team
There are 17 team member profiles on the official website. The faces are hidden under avatar images, there are no full names either. Linkedin doesn't have a page for a Pavia project.
CEO Morgan - is entrepreneur and investor in cryptocurrency space, comes from UK legal & compliance background. COO Paul - business growth specialist, led infrastructure teams for multiple AAA game launches. CMO Cardano Buzz gives some detail to find additional information. He's a known personality from the Cardano community, has 38K followers on Twitter and a Cardano focused news outlet. Anyway, no full name can be found.
Partnerships & investors
There are no partnership or investor details which makes me believe that the project is backed by Cardano, which is a good thing. Cardano has interest for the metaverse to be successful because of the more users and attention on the Cardano blockchain. Perhaps, Cardano provides the Pavia with development power, strategic advice or funding. If Pavia will be the main metaverse of Cardano, it will have a large amount of attention.
Social sentiment
53K followers on Twitter and 17.4K of them joined in the last 30 days. Engagement is average to low.
The one month old pinned Tweet with a teaser video showcasing the metaverse got 250K views and only 2,5K likes with 250 comments. This gives only 1% like and 0,1% comments engagement ratio.
Comments are leaning towards positive but I wouldn't say the community is super impressed by the video.
There are 34K members on Discord, 5K of them are online. Chat is averagely active.
Roadmap
The metaverse is in early stages of development and the next notable date is scheduled for Q3 2022 when the first live event in Pavia Plaza will take place. Pavia Plaza is a center of the metaverse and the team is currently focusing on delivering experiences in the Plaza.
Summary
One thing about the Caradno community is that they are very enthusiastic about Cardano, it also echoes into the Cardano based projects.
Pavia has quite a few tools that were created just because of the effort from the community including community map, which was created even before the official map. Pavia land price checker or heat map showing in-demand land areas.
That said, socials lack interest IMO. Perhaps because the project is in early stages and there's little information available. But the teaser video should generate better engagement if the community really likes it. I think the Pavia graphic theme lacks a unique twist, it looks boring. The metaverse just reflects the real world with uninteresting graphics. Perhaps that's why Sandbox is winning over Decentraland in terms of attention. You can say that the visuals of Sanbox are worse than in Decentraland but they are more unique.
Anyway, it's not a predictive indicator strong enough to say that the Pavia is a bad project. If it is really backed by Cardano devs, then it has a strong chance of growing and onboarding more and more users and investors.
Plus, land sales shows that the project has believers and the interest is growing.
So far, Pavia seems to be the biggest metaverse project on Cardano, so it will have a nice head start against whatever Cardano metaverse projects will come later on. The token is also not being listed on big exchanges and if the project will generate more awareness, it's a question of time when it will be.