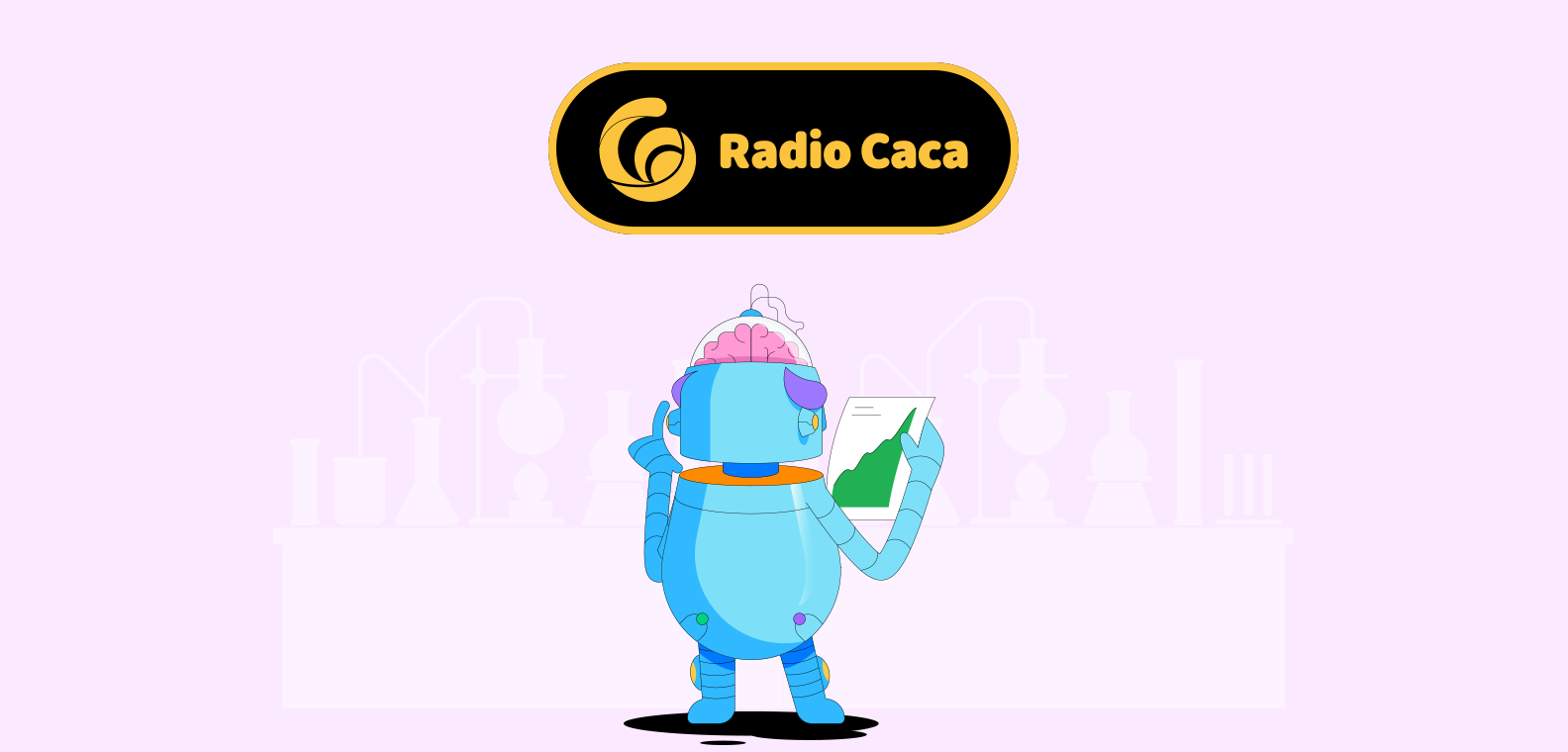 Is Radio Caca Token $CACA Worth The Price?
Radio Caca - Universal Metaverse & Metamon game that envelopes multiple projects.
Radio Caca (RACA) is the exclusive manager of Maye Musk Mystery Box (MPB) NFT and also the United States of Mars (USM) brand issuer. Radio Caca started getting more attention since Facebook rebranded to Meta in late October 2021.
Radio Caca is a DAO project currently including multiple products (see below).
Radio Caca's products
1. Universal metaverse
A 3D virtual world where users can own lands, build buildings such as stores and art galleries, and create and play games.
The metaverse is in the development stage and is scheduled to be launched in December 2021. At the start, it will be just bones, a structure for participants, and the growth of the metaverse will depend on how many creators will engage in the ecosystem.
2. Metamon Game - looks promising
The game is already available for playing. It has straightforward graphics, and a player can evolve his NFT character by winning the fights.
The fights are versus a computer, not PVP. The user needs $RACA to engage in the battles (there's not much of a fight, the characters stay put as in the screenshot and throw stuff at each other).

According to Dappradar's statistics, Metamon is the #25 dapp in general category and #10 in games. So, the game has great adoption. More stats below:
3. NFT Marketplace
NFT marketplace is launched and currently includes Metamon game NFTs.
4. Rewards
Community owning $RACA token can stake them for rewards in the pools offered on the website.
Social sentiment
@RadioCacaNFT has joined Twitter in May of 2021 and already has 348.7K followers. In the last 30 days, 202.7K new people joined the follower list, and the engagement is excellent.
Team overview - decent experience?
Radio Caca is the exclusive manager of Maye Musk Mystery Box, a popular NFT project on the Binance chain. So, the celebrity helps to raise publicity for the Radio Caca project.
The portion of the team working for the game has extensive experience with Tencent and Roblox. The rest of the team is anonymous, but from the information available online, they are 40 developers, of which three-quarters are working full-time. Twenty of them work on blockchain, smart contracts, websites, and dApp development.
Tokenomics - deflationary statistics
$RACA is a currency of the Radio Caca ecosystem and is currently required to play the Metamon game. It will also be a part of the Universal Metaverse.
The current market cap is 1,2B, and the diluted market cap is 2,9B - 2,4 times larger.
Token distribution details on the website say that the max supply of $RACA is 500B, but it's nice to see that the tokens are burned occasionally.
@RadioCacaNFT just tweeted a few hours ago that 200M of $RACA was burned. Exact details of the burning mechanics aren't available, but it looks like the team buys the tokens per community request when prices start falling and then burns them. At least, this is what they did in August. More details can be found in this Medium post.
From the time of token launch at the end of August, 11,5% of $RACA was burned.
The most significant portion of the tokens is allocated for liquidity bootstrapping. Again, no exact details are given, but these tokens are in smart pool managing tokens issued to exchanges from a general understanding. The tokens from the pool will be available depending on the demand, so this portion of $RACA isn't alarming regarding inflation.
On-chain details and Radio Caca token
Etherscan shows 2,1K holders and 6,937 transfers, and there are 357,8K holders with 9M transfers on the BSC chain. Currently, the details of Solana and OKEx chains aren't available.
Presently the RACA token can be used to buy and sell NFTs on market.radiocaca.com, engage in battles in the Metamon Island Play-to-Earn Game, and also participate in staking pools. Later, it will be used with other various minigames in the USM Metaverse. You can also use $RACA to do online shopping with marketplaces such as raca.market as well as Shopping.io and other websites.
Chart and Radio Caca price
On CMC, $RACA is categorized as a metaverse project, and it hasn't pumped massively yet.
Just as the popularity of the Metamon game, $RACA started pumping in the beginning of November and is currently retraced by approximately 50%.
There is not a lot of support below, and $RACA may drop by 30% more (especially in this market conditions) to the first support level at $0.004, which could be a good entry.
I presume that the project will have a lot of volatility, and it is a better option for speculative purposes than long-term holding.
2022 outlook - what is coming?
Well, for 2022, the general plan is to build on the USM and get more and more metaverse enthusiasts to join them in their goals and vision for creating a social metaverse with its own economy, cultures, subcultures, and other minigames.
To say that their plans for the near future are "big" is an understatement. They also have plans to hold activities that "trend with the times and media." There are some events they want to mention now, but cannot talk about them until they become official. Stay tuned to their twitter for more information.
Summary
The enormous bull flag is the social sentiment. The community seems to be growing very fast, and I can see the growth continue shortly, especially when the metaverse launch is scheduled for December.
However, I do not expect much from metaverse as it will be postponed or not super impressive at the early stages. Anyway, whenever the metaverse comes, it will have a lot of eyes from the current user base in the Metamon ecosystem. Project connections with celebrities can bring additional hype.
Also, $RACA isn't listed on Binance or Coinbase. With Metamon's popularity which brings a lot of transactions to BSC, I expect Binance to list the coin at some point.
I wouldn't say I like seeing that the website, whitepaper, roadmap, and NFT marketplace all look very half-assed, with little effort put in.
Also, the project has a meme coin vibe with a meme-coin crowd (moonboys) in the community. Therefore, many holders are speculators and not project believers who would hold for a long time.
Speaking about the team - the little details available are a little concerning, but the team proved to deliver a popular game, and I imagine Maye Musk wouldn't gamble her status working with people who aren't trustworthy, so the team isn't either a bull or bear flag.