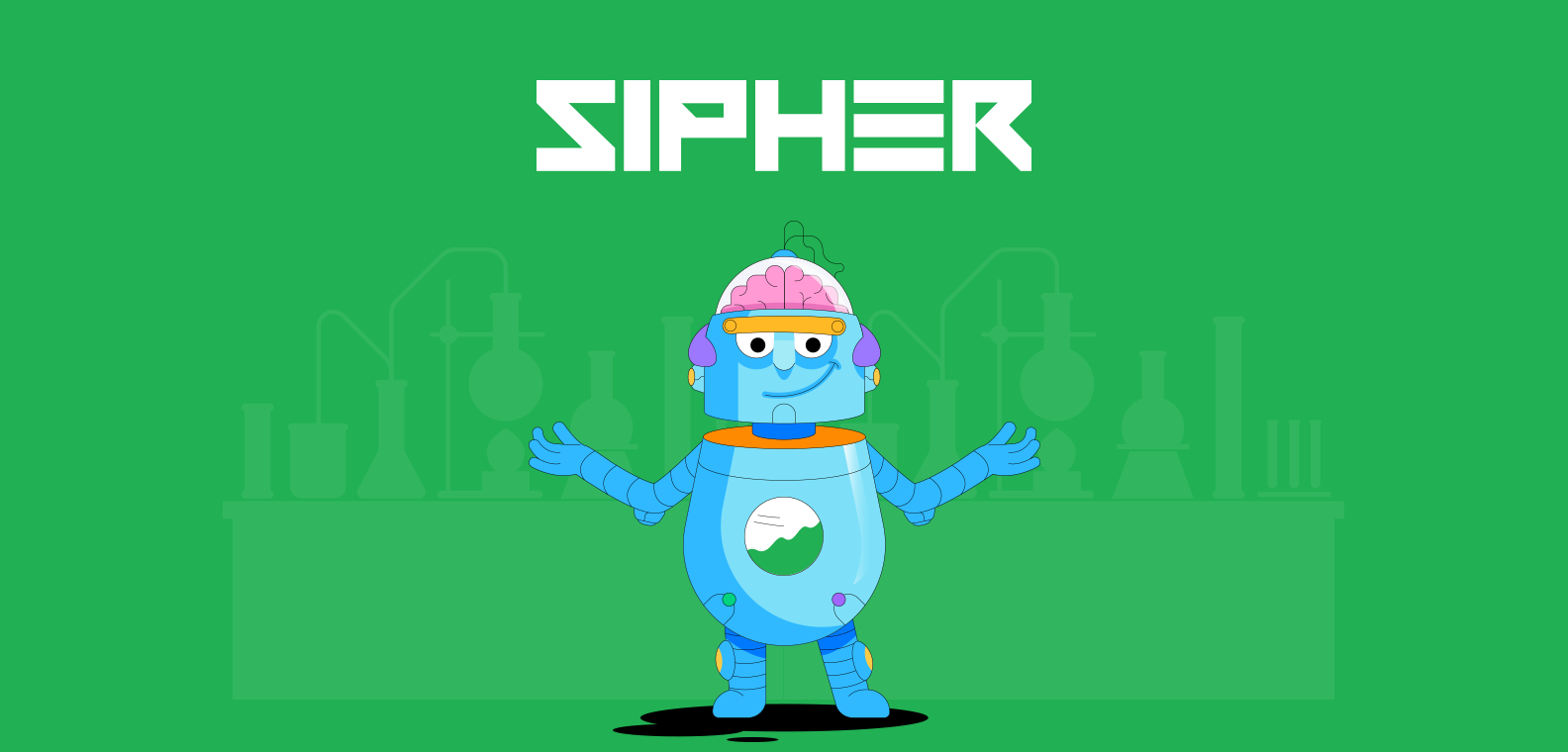 Sipher: What It Is And How To Buy?
Are you looking forward to investing in Sipher? Check out where you can buy Sipher coin!
There is an ongoing Sipher token sale happening right now. It started on the 6th of December and will end on the 9th.
The sale started less than a day ago and about 12M from 40M of  $SIPHER tokens were sold for the price of $0.33. That is about $4M worth of tokens. If the sale continues at this rate, all tokens will be sold, collecting $13,2M (while the crypto market is in extreme fear).
There's no limit to the tokens you can buy but the more $ETH you contribute to the contract, the smaller the percentage of funds that you will be able to withdraw or in other words, the higher your locked up period will be.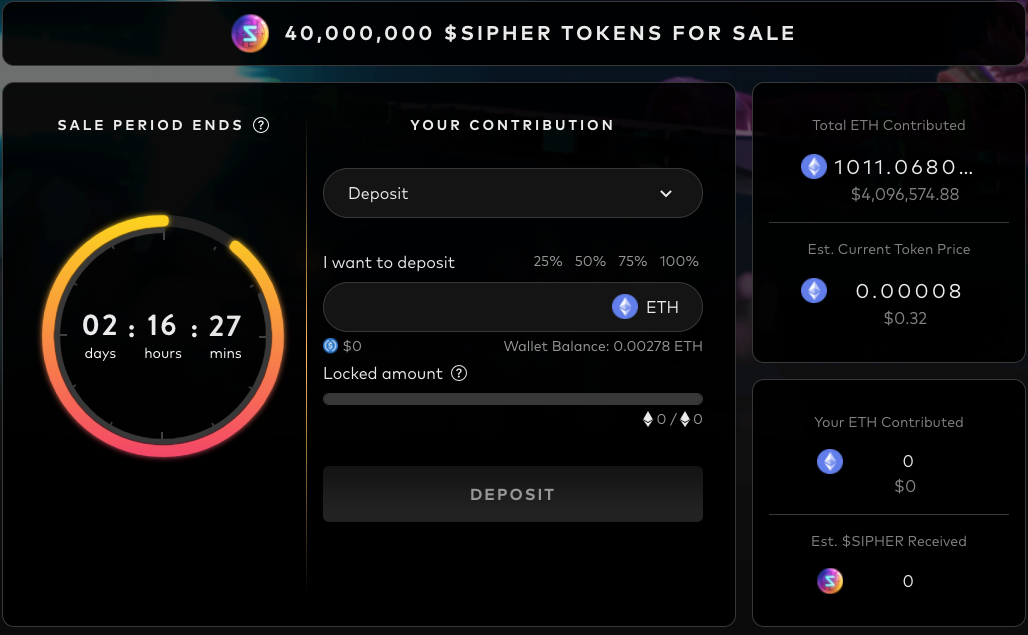 What is Sipher game?
Sipheria will be a Multiplayer Online Battle Arena game (MOBA) where NFTs will represent characters, weapons and other items. Players will go on adventures or partake in battle arenas to receive items, resources, recipes and more with different rarity that they can craft, equip or trade to other players.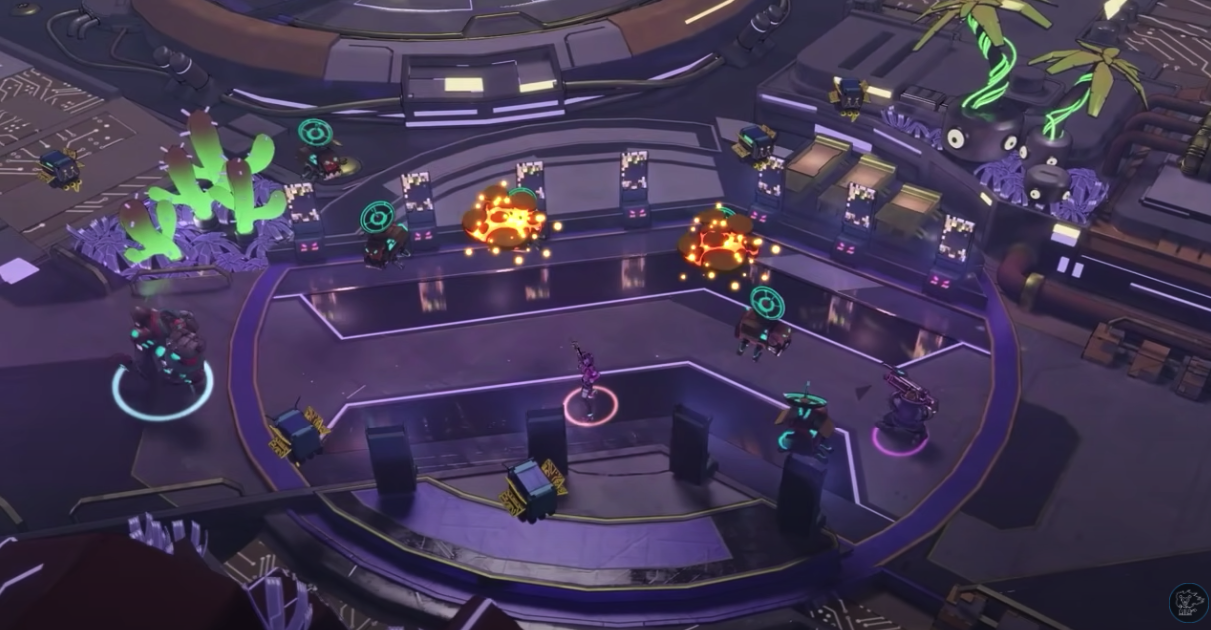 There were two NFT character waves available for minting and the first fleet is currently selling for 0.28ETH and the second fleet's floor is at 0.15ETH.
The sales aren't supper frequent but both NFT character collections did 117ETH in volume in the last 7 days.
Speaking about the community @SIPHERxyz Twitter page has almost 80K followers, the Twitter page has been active from June, 2021. In the last 30 days it grew by 34.4K new people which is a great result.
Spikes in Google trends correlate with the NFT sales. The second spike is larger which means that interest in the game is growing.

Sipher raised 6.8M in a private sale round led by Arrington Capital, Hashed and Konvoy Ventures.
They also received backing from: Defiance Capital, Signum Capital, Dragonfly Capital, CMT Digital, BitKraft Ventures, Delphi Digital, Alameda Research, Fenbushi Capital, Sfermion, Hyperchain, GBV, Kyber Network, Coin98 Ventures, YGG and Merit Circle.
The demo PvE Sipher version is scheduled for Q1 2022 and the PvP later that year.
Summary
The game shows decent community interest. You can hear the name mentioned among influencers quite frequently, people seem to like what the project promises, although it is very early in development and the team doesn't have much to show when it comes to the game.
The funding from investors, NFTs and the current token sale just confirms that there is excitement about the project and there's a big chance that it will grow in valuation. Unfortunately, there's no white paper yet. Looking at the tokenomics would help to have a better picture, but the ongoing sale at least shows that the team cares about whale dumps and introduced mechanisms to avoid these as much as possible.