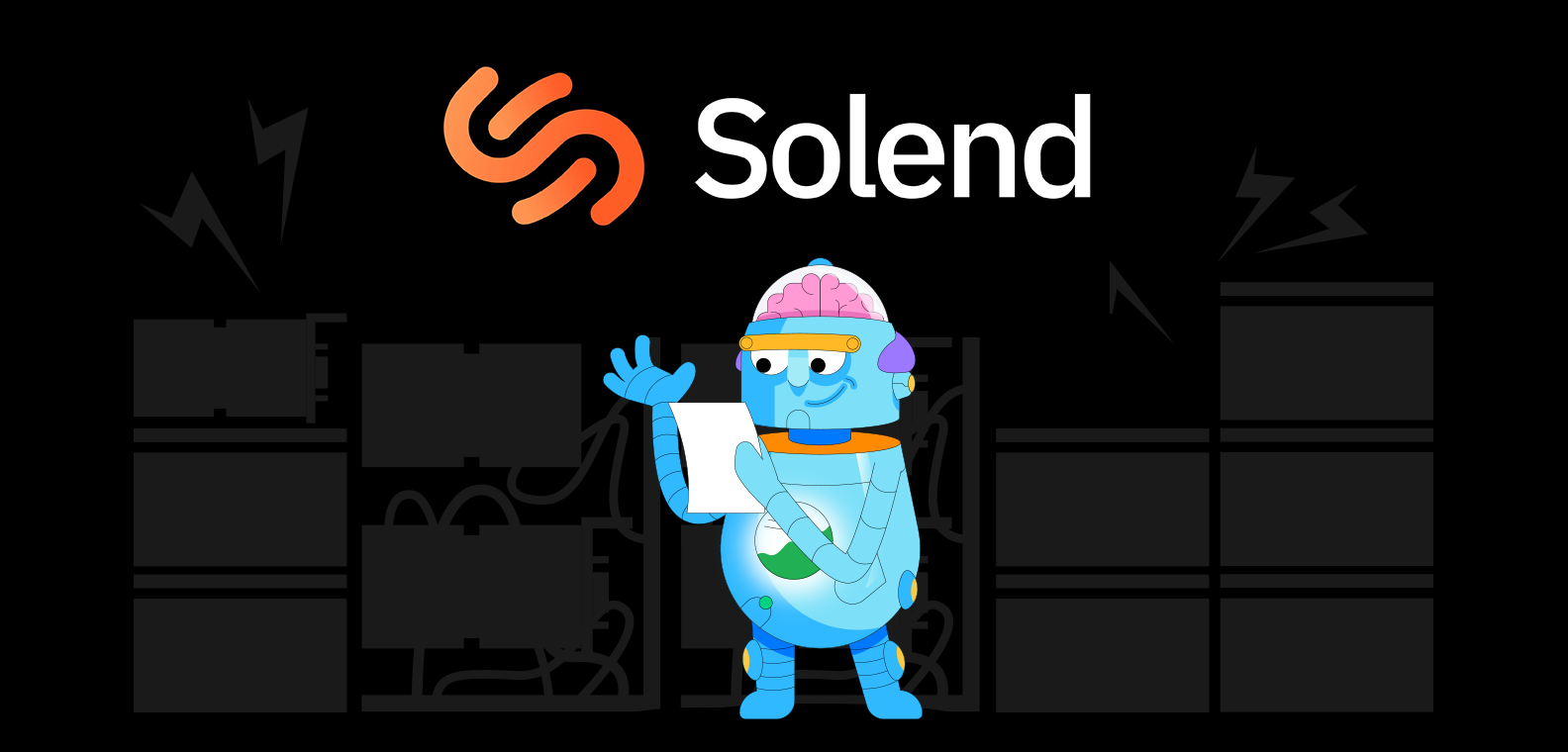 Solend: Crypto Lending Protocol On Solana
DeFi on Solana has lots of room to grow, and Solend crypto lending protocol is in a great position to capture the value flooding into the ecosystem.
Solend is an algorithmic, fast, cheap and secure decentralized protocol for lending and borrowing on Solana.
Some assets that are supported by Solend as of now are SOL, USDC, USDT, ETH, BTC, SRM, FTT, and RAY, more tokens will be added soon. Going forward, the Solend community will decide what tokens will be supported through voting.
How big is the Solend community?
At the time of writing, Solend has over 54 thousand followers on Twitter. The engagement rate is average to good.
Meanwhile, their Discord channel has over 11 thousand members and nearly 1,5 thousand of them are online, so the chat is moderately active.
Solend token (SLND)
$SLND is a utility token of the ecosystem granting governance rights to holders.
At the time of writing, the market cap of $SLND is 50,2M. At the current price of $6.83 and 100M max supply, the diluted market cap is $683,3M, which is 13,6 larger than the current market cap. Interestingly, TVL is larger than the diluted cap - $746.67M.
60% of SLND is allocated to the community and half of that is allocated for the liquidity mining program. The other half is assigned for the Solend Treasury, which is owned and governed by the Solend DAO. 5% of SLND was allocated to the IDO. IDO coins aren't locked and don't have vesting schedules.
25% of SLND is allocated to the core team which has a 3-year vesting schedule with the first third of the portion to be unlocked on June 1, 2022.
15% of SLND is allocated to investors and 10% was distributed in the seed round, participants of which have a 3-year vesting schedule with the first third vesting on October 1, 2022, and the rest vesting monthly after.
There's also an additional 5% set aside for a potential future raise in case it's needed.
Keeping in mind that 40% of coins will be unlocked earliest in June and the big part of the coins is governed by DAO who will not have incentives to reduce the price because they would be the one who takes the hit, there's no sign of near-term inflation or coin dump. The TVL amount makes the coin undervalued for the upcoming months.
Solend price
There's very little trading data for the token but with the current market dump, $SLND is falling to the price levels of IDO and can be acquired for a discount.
It is worth holding on for some time as the fear in the market should rise in the upcoming days and in that time $SLND should bottom out and establish support levels. On the other hand, it's possible to buy now and dollar-cost-average if the price will decrease.
What do we know about the Solend team?
There is very little information about the team but a lack of details is common for the project focused on decentralization and DAO governance.
On their website, there are 5 profiles given, no faces are shown but there are links to Twitter accounts.
The founder, @0xrooter, seems to have a successful experience as he previously co-founded a startup acquired by a multi-billion dollar company. @DaSichuan has worked for Robinhoodapp from 2017 to 2021. @AWice, Alex Wice, a crypto Twitter personality with 100 thousand followers, is an advisor for the project.
Solend has recently raised $6.5 million from investors such as Solana Ventures, Polychain, Alameda Ventures, Coinbase Ventures, Dragonfly, Race, Epsilon Trading, and some others. In between investors, there's also Stani Kulachov, founder of Aave.
What's ahead?
Solend continues to improve with the following updates:
Call options liquidity mining program
Upgrading Solend's oracles so more assets can be listed
Governance
Isolated and permissionless pools
Integrations with other Solana DeFi protocols
Is Solend a valuable crypto project?
On-chain data shows that Solend has approximately 2 transactions per minute. In comparison to Compound, which is ranked #7 by DefiLama by TVL (11B) also shows a very similar amount of transactions on Ethereum chain and on Binance chain.
The price of $COMP increased by approximately 700% if measured to ATH in May of 2021. Even though the price is currently 60% below ATH, the TVL of Compound is continuously trending upwards.
Another lending and borrowing protocol AAVE, which is the largest by capitalization among the mentioned ones, also shares very similar dynamics as $COMP. The TVL curve is in a steady uptrend.
Solend seem to offer the most attractive supply APY:
Solend
USDT - supply - 3,11%; borrow - 3,90%
ETH - supply - 4,28%; borrow - 1,75%
BTC - supply - 5,69%; borrow - 4,09%
AAVE
USDT - supply - 17,80%; borrow - 13,8%
ETH - supply - 0,01%; borrow - 0,35%
WBTC - supply - 0,03%; borrow - 0,65%
Compound
USDT - supply - 0,93%; borrow - 1,14%
ETH - supply - 0,12%; borrow - 3,44%
WBTC - supply - 0,4%; borrow - 5,22%
Where to buy Solend coin?
Solend is not listed on big exchanges. However, you can buy it on:
Wrap up
Although there's very little information about the team, Solend has notable investors and reasonably large amount of funds raised.
The demand for lending and borrowing platforms is growing and, having in mind the success and increasing user base on Solana, Solend has a high chance of repeating the growth of COMP or AAVE to some extent.