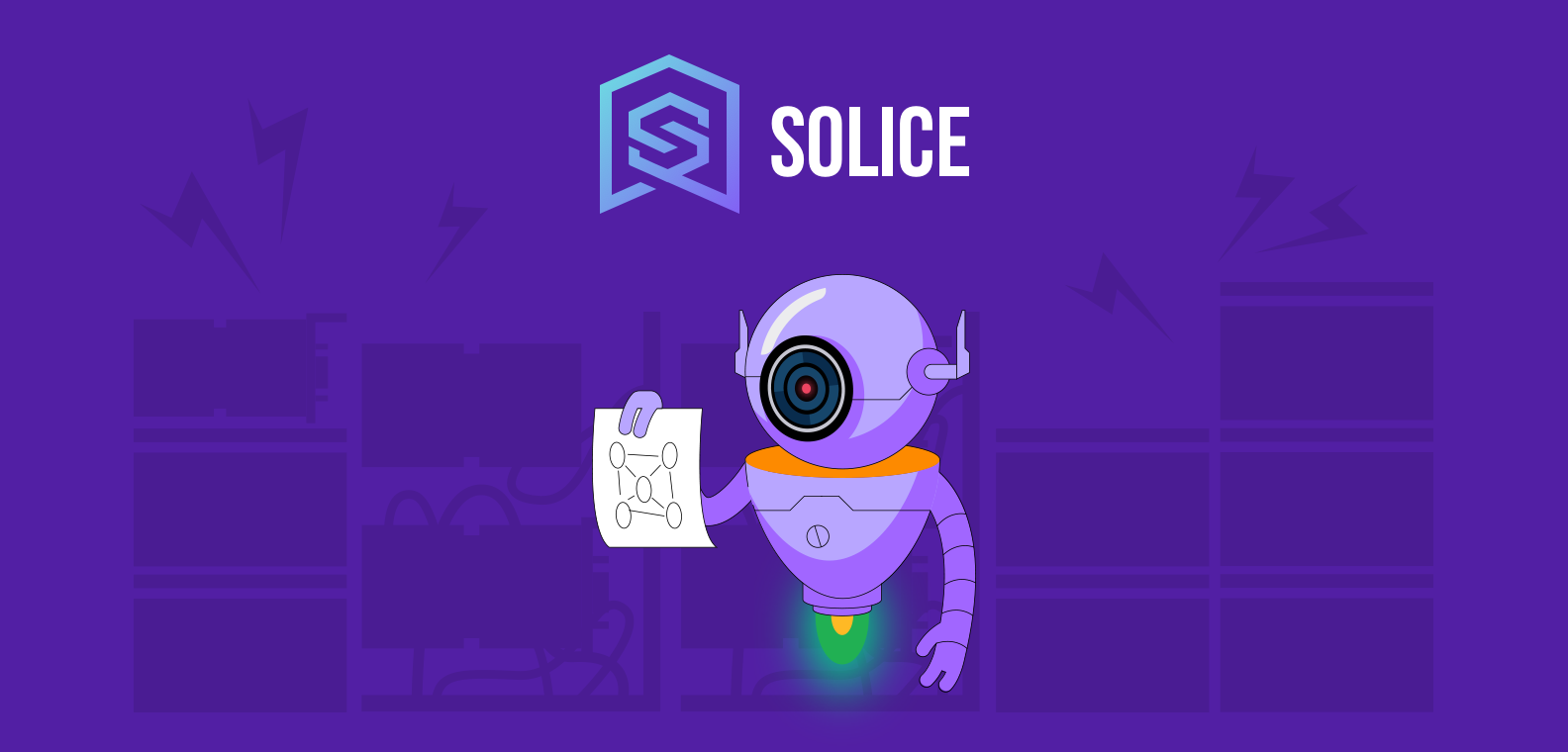 Solice: Play, Build, Own, Socialize And More On Metaverse
Solice is a VR metaverse platform on Solana where users can play, build, own, socialize and monetize their virtual experiences.
Solice is a VR metaverse platform on Solana where users can play, build, own, socialize and monetize their virtual experiences. In Solice, players will be able to collect various pets, gemstones, and other collectibles as NFTs.
Aside from collectibles users will also be able to create their assets, mini-games and build on top of their land plots. By actively participating and building in the metaverse, users are able to collect tokens and other rare assets as rewards. Plus, they can generate revenue from the activities they built on their land.
Graphics from the Solice trailer video look very polished and immersive but trailer videos are often far from reality.
Tokenomics
$SLC is the token of the metaverse currently trading at around $4,00, the current circulating supply is 43,2M, the market cap - $174,5. Max token supply is 400M and the diluted cap is $1614,4M  - 9,2 larger than the current cap. 24H hour volume - 11,8M.
Below is token distribution details. It shows that a large portion of the tokens are allocated for a private sale investors - 17%, which isn't a good thing. Another thing from the token distribution is that a very small amount of the SLC is allocated for user incentives. These incentives will allow users to earn but with such a small allocation, I do not see the rewards to be super attractive.
Reserve - 2 years vesting with 1 year cliff - 80,000,000 tokens
Team - 1 year cliff then 2 years quarterly vesting - 60,000,000 tokens
Advisor - 1 year cliff then 2 years quarterly vesting - 12,000,000 tokens
Ecosystem - 6 months lock then 2 years linear vesting - 40,000,000 tokens
Community & marketing - 30% unlocked, 7 months vesting over last 70% - 60,000,000 tokens
Private sale - 18 months vesting, linear quarterly unlock - 68,000,000 tokens
Seed round - 18 months vesting, linear quarterly unlock - 24,000,000 tokens
Platform reward - 50% unlocked, 5 months linear vesting over last 50% - 28,000,000 tokens
User incentive - 40% unlocked, 6 months linear vesting over last 60% - 20,000,000 tokens
Public sale - 40% unlocked, 20% quarterly unlock - 8,000,000 tokens
According to the vesting schedule there will be around 150M of SLC tokens in circulation by the year 2023. This gives around 350% inflation for one year which is a large inflation rate to counter off. Although, the project offers staking, which went live recently. Unfortunately, staking stats aren't available right  now.
Solscan shows that there are 5K token holders.  
Team
The team profiles aren't provided on a website, there's no project Linkedin page either. In a whitepaper, which isn't very detailed just like the website, there is a team section. 8 team members are listed but only the first name is given and no faces are shown, so the team is as good as anonymous.
In the team section it is mentioned that they work with VSWORK, which is the technology provider for any VR / AR / XR-related content.
You can access the project's Github page through Solice website and there is a single repository which is community maintained, so it doesn't tell much about the team.
Partnerships & investors
Solice has raised a total of $4.3M in funding over 1 round. This was a Seed round raised on Dec 1, 2021.
The investment was led by leading crypto investors Three Arrows Capital, Animoca Brands and DeFiance Capital alongside 22 other investors who believe in the success of the project.
Public token sale brough another $4,9M from the IDO on January 3, 2022.
Social sentiment
Twitter @solice_io has a large 180K following and it grew by 94K new followers in the last 30 days. The growth is remarkable so it looks suspicious. After looking at their follower quality, I see that there are some accounts with 0 or very low follower count, but it might not be fake followers. Although they do not have followers themselves, the projects they follow are crypto related. So, even if there are some fake followers, the amount isn't large.
Discord has 35K members and 5,6K of them are online. Activity on Discord is pretty low. Again, it's a bit suspicious to see detachment between so large Twitter growth and relatively small Discord engagement but perhaps the team mainly focused on Twitter.
Telegram's announcement channel has 63,4K subscribers.
Medium page has 19K followers but only contains 6 posts and they are mainly project news related.
Roadmap
The team promised to deliver a "soft launch" in Q1 2022.
1.1 release (soft launch)
Multi-player feature
PC release with VR compatibility
Introducing staking
Assets trading release
LAND pre-sales round 1 and 2
Acquisition of assets: buildings, avatar apparel & more
Introducing mini-games in the Solice Metaverse
Summary
The tokenomics are the most off-putting part about the project. The inflation is high, the market cap has to grow very fast to offset the inflation to give better value per token.
Another red flag is the team which is very secretive and looks suspicious. The website is poor in terms of information provided, as well as whitepaper.
The project just secured funding a few months ago, interestingly the team promises soft launch in Q1, 2022 so, it will be interesting to see how it will go.
The social growth is really impressive meaning that the project has some hype around it but the hype is based on cool visuals and perhaps aggressive influencer marketing. Such tactics might bring in weak-handed investors who will abandon the project early.
SLC is listed on Houbi, Gate.io and Raydium but not on any of the large exchanges yet.