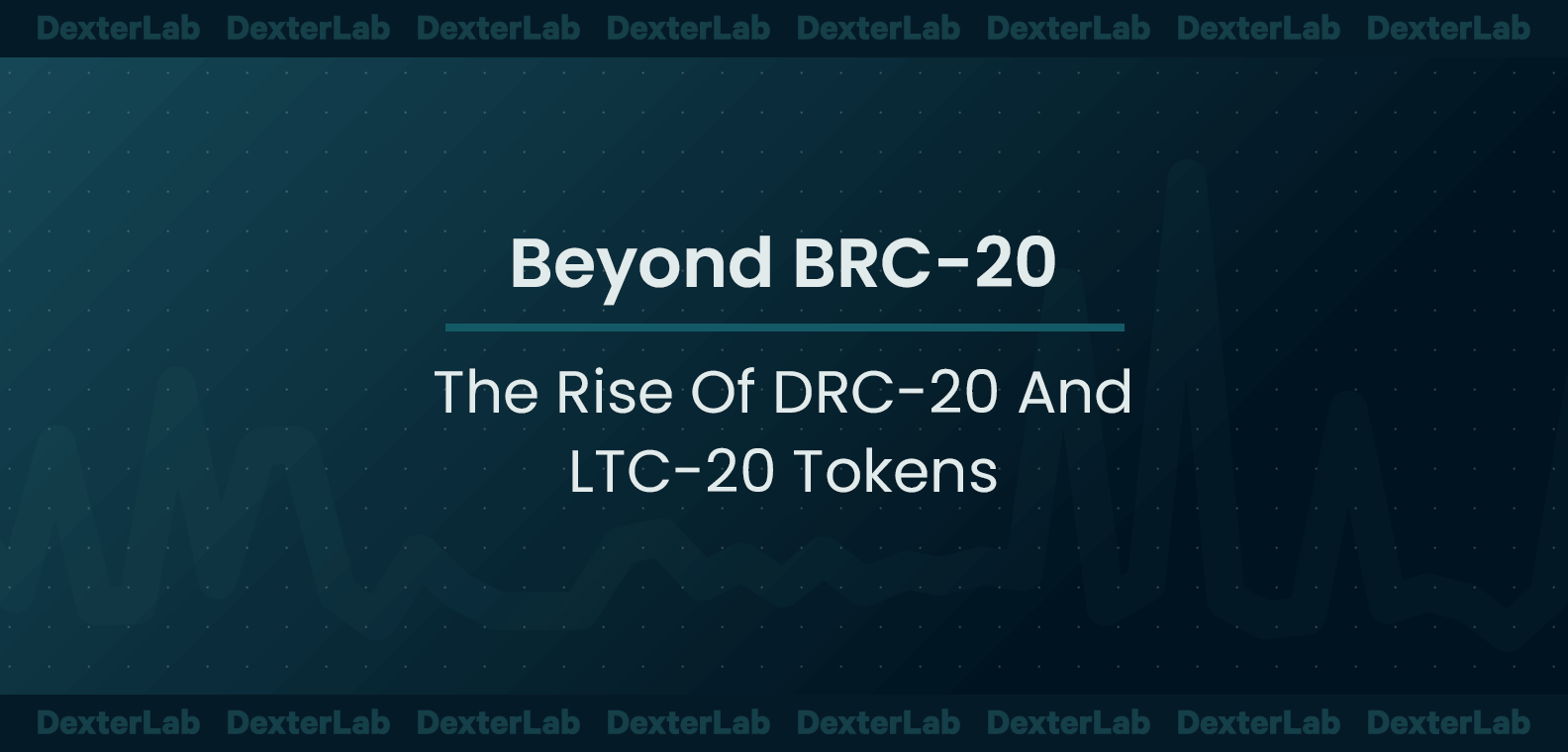 Beyond BRC-20: The Rise Of DRC-20 And LTC-20 Tokens
This article sheds light on the novel concept of DRC-20 and LTC-20 tokens, their minting processes, and why Dogecoin and Litecoin networks might just be the perfect fit for the future of token inscriptions.
Bitcoin tokens have certainly been an interesting subject to explore. The story began with Ordinals, setting the stage for BRC-20 tokens which then ignited a major surge in activity on the Bitcoin network. The impact has been so significant that, as of this writing, total fees derived from BRC-20 transactions have passed a staggering 1000 Bitcoin (specifically, 1114 BTC).
However, the excitement might only be getting started. Now, the focus is shifting towards other proof-of-work blockchains, ones that share a similar architectural blueprint with Bitcoin. This is something worth keeping an eye on.
How Dogecoin And Litecoin Are Embracing The Inscriptions Trend?
Recently, Dogecoin, one of the oldest crypto meme coin, saw an extraordinary spike in transaction count. As per Santiment data, the transaction volume jumped from 40 thousand on May 10, a figure already above the average number of transactions over the past year, to a staggering 365 thousand on May 17. That's a 912% increase in just a week!
What's behind this surge in network activity? This time, it's not Elon's tweets. The real force driving this uptick seems to be the debut of the DRC-20 standard, along with crypto influencers giving investors the nudge to jump on this potentially rewarding opportunity.
Missed out to earn $100k+ on BRC20 overnight?

Don't make the same mistake with DRC20

A new wave of memecoins on $DOGE Network, with a potential 100x

Mini🧵 ⬇️ pic.twitter.com/Ph4eQM0i9f

— AlΞx Wacy 🌐 (@wacy_time1) May 14, 2023
So, What Exactly Are DRC-20 Tokens?
Introduced on May 9, DRC-20 tokens are quite similar to BRC-20 tokens - in fact, almost identical. Much like the BRC-20, with DRC -20,  required information is inscribed into the smallest indivisible units of DOGE. Instead of Satoshis as on Bitcoin, those units on Dogecoin are named Elons.
The DRC-20 whitepaper makes no secret of the fact that, like Bitcoin's BRC-20 tokens, DRC-20 tokens are also an experiment:
"Think of drc-20 as a fun, explorative leap into the future of Dogecoin. Like a Shiba Inu chasing its tail, we're circling around the potential of off-chain balance states, inspired by brc-20, to bring about a new era of fungibility in the Dogecoin network. Our mission? To place drc-20 as the top Doginal standard on the Dogecoin network, boosted by a toolkit that's as sharp as a Shiba's senses."
It is important to keep that in mind as experiments can bring highly rewarding opportunities, but it also carries a lot of risk. Majority of emerging tokens will most likely be worth nothing in the future.
Although the infrastructure has not yet been built, and minting drc-20 tokens is not as easy as login to a website and clicking a button a few times, it isn't very difficult either if you have ever used a crypto wallet.
How To Mint DRC-20 Tokens?
To get started, set up a DPAL wallet, which is available as a Chrome extension. After setting it up with your seed phrase and depositing some Doge for gas fees, click on the robot icon, select 'Mint Ordinals', and then 'Mint Ordinals' again. Next, paste a string of a token (you'll find a list of these strings below), click 'Inscribe', and then confirm the inscription by entering your password.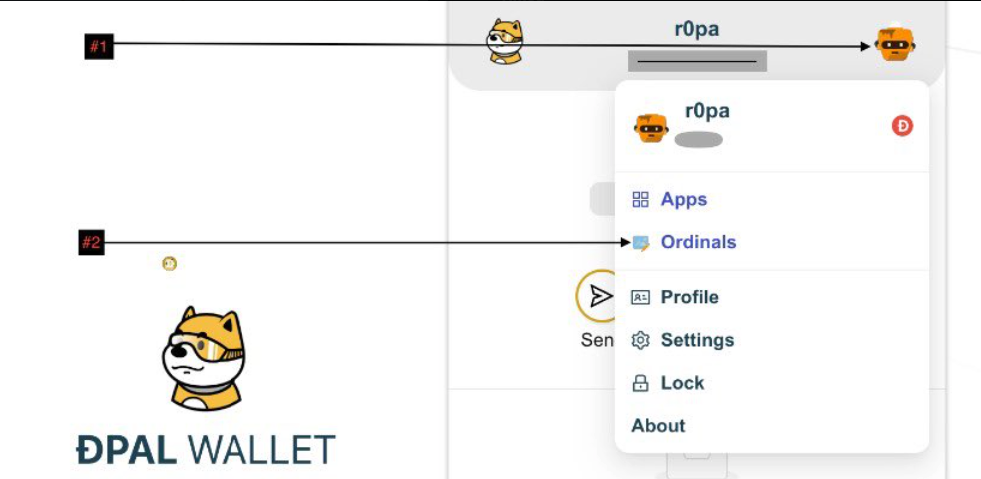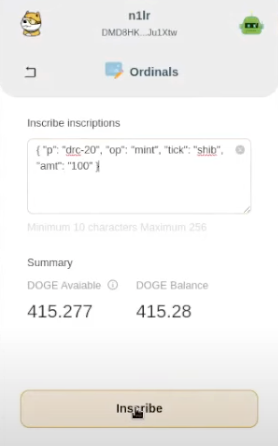 As of now, there are 23 active DRC-20 tokens, and you can find a list of the associated strings on this webpage. Please note that this should be done at your own risk; Dexterlab disclaims any responsibility for any inaccuracies found on the website.
LTC-20 Tokens
The Dogecoin network isn't the only one experiencing a surge in blockchain activity. The number of transactions on another proof-of-work blockchain, Litecoin, jumped by 601 percent this month - from 97 thousand on May 1st to a peak of 583 thousand transactions on May 10th. That's actually not far off from the transaction volume on the Bitcoin blockchain, including both BTC and BRC-20 transactions. Over a six-month period, the highest number of BTC transactions was 678 thousand. As of this writing, the daily count of Bitcoin transactions stands at 560 thousand, which is slightly less than Litecoin's peak on May 10th.
This spike coincided with a dramatic increase in new wallet addresses. The Litecoin Foundation reported that about 500,000 new Litecoin addresses were created in a single day. Given this fact, coupled with the buzz around LTC-20 in the Litecoin community at the time the network transactions shot up, it's reasonable to assume that the cause of this activity is similar to that on the Dogecoin blockchain - the recent launch of the BRC20-like standard, LTC-20.
How To Mint LTC-20?
To mint LTC-20 tokens, first download Electrum from https://electrum-ltc.org and securely store your seed phrase. Create two addresses in the 'Receive' section, one for minting and the other for receiving LTC-20. Fund one of the addresses and ensure to check 'expires after never'.  
You can mint/deploy tokens using https://inscribe.ordieverse.wtf. Look for mintable LRC-20 tokens and choose one that's not fully minted (less than 100%). Open the chosen token, store the ticker and copy the "lim" value. Go back to https://inscribe.ordieverse.wtf, select LTC-20, and fill in the ticker and "lim" you chose.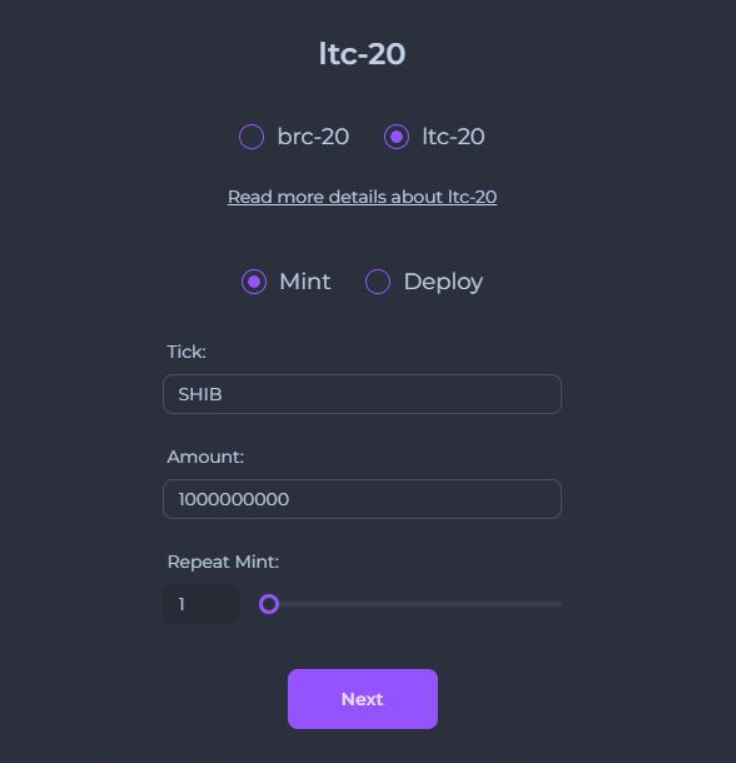 Submit and place your order, then pay using LTC by copying and pasting the LTC address and the payment amount into your Electrum wallet. After paying, wait to receive your tokens. Check for a low balance transaction in the 'Coins' section of Electrum, right-click on it, and copy the output point. You can verify the transaction on https://ordinalslite.com. Lastly, protect your tokens by preventing Electrum from using your low balances for transactions. Go to 'Coins', right-click on your transaction, and select 'Freeze Coin'.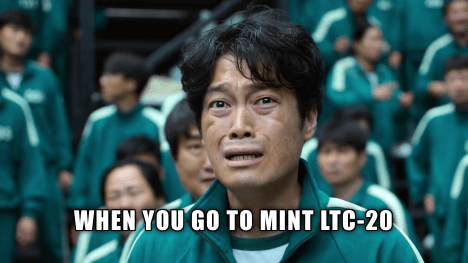 LTC-20 is still under development, so the minting process might overwhelming, and trading platforms for these Litecoin tokens aren't available yet. Even though nearly three weeks have passed since the introduction of LTC-20 tokens, if you're just dipping your toes into the ecosystem, you're still very much an "early bird."
In the initial phase of Ordinals, prior to the emergence of BRC-20 tokens, those keen to trade would typically head over to the project's Discord server and look for potential buyers or sellers. Sometimes, there was a dedicated channel for listings, but other times, people would ping a team member who'd then fill their bid or ask on a publicly accessible spreadsheet.
Chances are, trading platforms for Litecoin and Dogecoin inscriptions are already in the pipeline. As the process becomes increasingly user-friendly, we might see a surge of new members joining the DRC-20 and LTC-20 communities. And who knows? You could be one of the frontrunners.
Why Might Litecoin And Dogecoin Be More Suitable Networks For Token Inscriptions?
Bitcoin holds the position of being the #1 cryptocurrency by market cap. It's the original, the father of them all. Regardless that Bitcoin doesn't offer the utility features of Ethereum due to fundamental differences, it has remained the leading blockchain, widely recognized as a store of value that both retail investors and institutions feel safe investing in.
The additional use cases on top of the fact that many people agree BTC is worth thousands of dollars in 2023, is not bad thing, but it does come with certain drawbacks. Ordinals on BTC resulted in hefty fees, sometimes reaching the amounts of ~$300-$500 for a single transaction. This is far from ideal for those dealing with smaller funds. Bitcoin inscriptions also started a debate and prompted action from Bitcoin core developers against Ordinals and BRC-20.
While Bitcoin maximalists are scrutinizing Ordinals, inscriptions for the Dogecoin and Litecoin blockchains could potentially open up new opportunities. Both networks are forks of Bitcoin, and both have an advantage of much lower gas fees which is huge when it comes to low value transactions that is common with Inscribed tokens.
More crucially, neither Dogecoin nor Litecoin has a concrete use case that addresses real-world problems. One could argue that Dogecoin, being a meme coin, finds its utility in its community, and that's enough.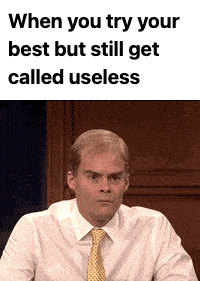 As for Litecoin, it's faster and cheaper than Bitcoin, but it hasn't gained traction like other older blockchains. Other networks that emerged later proved to be even faster and cheaper than Litecoin, plus they use a proof-of-stake consensus mechanism, which is more environmentally friendly. Litecoin failed to reach its all-time high in the 2021 bull run, and few businesses accept the coin as a means of payment, limiting Litecoin's utility as traditional currency. The fact that its founder, Charlie Lee, sold all of his Litecoin, is viewed as a lack of confidence in Litecoin's future.
It seems like LTC is struggling to find a place under the crypto sun. Meanwhile, Dogecoin enthusiasts are eagerly awaiting some groundbreaking news from Elon Musk regarding a use case for Dogecoin, be it as the currency of Twitter or even Mars. Overall, it's apparent that both blockchains are struggling to generate any real value beyond speculation. However, they also possess something incredibly challenging to build - passionate communities.
Inscriptions could offer these communities something to experiment with and build upon. Who knows, this could be the start of a fresh, untold story for Dogecoin and Litecoin.