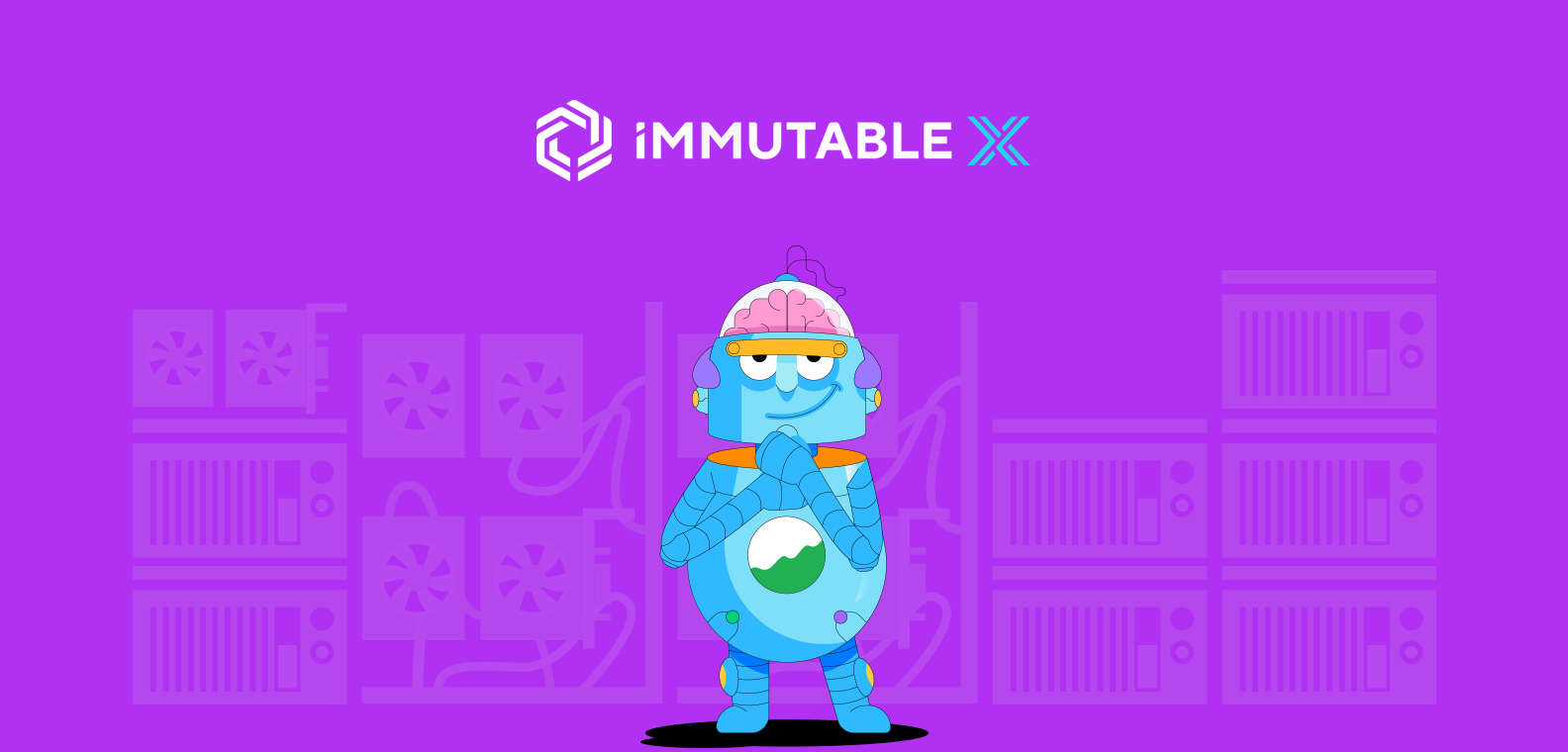 WAX Token And Immutable X: NFT Marketplace Kings
Gain insights on the two most prominent NFT-associated asset names.
Even though current market tailwinds seem to be difficult, one must evaluate all the opportunities out there - especially when it comes to NFTs. Take a look at WAX and IMX names as the future leaders of the industry.
The WAX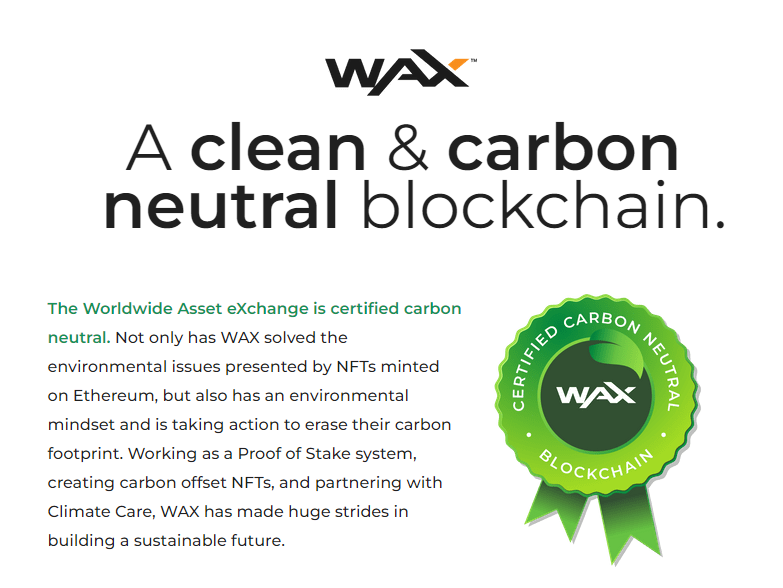 WAX is an L1 blockchain supporting a wide range of decentralized applications, marketplaces, and NFTs and has already successfully facilitated the trade of millions of NFTs from partners including Topps (Major League Baseball), Capcom (Street Fighter), Funko, Attari, Sony's Funimation, and famous films (Princess Bride and SAW), world-renowned entertainers (Deadmau5, Weezer and William Shatner), and many more.
Early history
The project was launched back in 2017 by crypto pioneers William Quigley and Jonathan Yantis with a mission to bring NFTs to the mass market in the safest, most secure, environmentally friendly, and easy-to-use marketplace in the world.
The platform is hyper-focused on video gaming and virtual collectibles, and you can encounter the WAX being called "The King of NFTs". The label is a little too extreme, but the name didn't come without reason, as WAX processes 15 million transactions per day and is the #2 layer-1 blockchain behind only Ethereum in daily and 30-day NFT sales volume.
The differentiation
WAX stands out from other blockchains when it comes to NFTs with its innovative vIRL technology. It allows NFT to have dynamic functionality including app/video game integrations, marketing tools and V-commerce capabilities linking a vIRL NFT to a real-world allowing transferring of ownership without needing to physically ship anything until a collector is ready to claim it as their own.
Another significant aspect of WAX's value proposition is its focus on eco-friendliness. According to ClimateCare.org, WAX has already offset 211 tonnes of CO2 (and counting). Energy consumption on the blockchain remains extraordinarily low — officially making it the only carbon neutral NFT L1 blockchain.
In August 2021, WAX released its series of carbon offset vIRL NFTs with the idea that every dollar a collector spends on the collection leads to a tree sapling planted.
Of course, the gas fees shouldn't be forgotten as it is a crucial factor, especially for gaming NFTs. WAX, with its delegated proof of work consensus mechanism, can offer free trading. Users only pay commissions when selling NFT on a WAX marketplace.
Immutable X - the signature asset of GameStop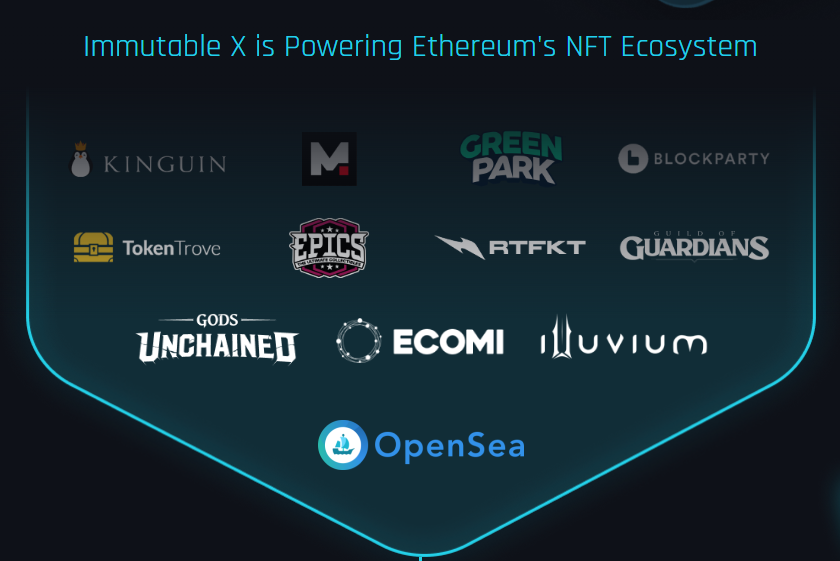 Immutable X has made media headlines as the first Layer 2 protocol for NFTs on Ethereum and just as WAX, it focuses on NTFs largely concentrating on gaming and aims to make minting and trading NFTs instant, with zero transaction fees and at a high transaction count per second.
The first and the biggest difference between the WAX and Immutable X is that the latter is an Ethereum L2 solution where scaling objectives are achieved using ZK Rollups technology. In simple terms, the trades that  are made by the user are batched and put on Ethereum in a single compressed file at a fixed gas price that Immutable X pays.
This means that if you're a user of Immutable X you pay zero gas fees for trading NFTs, and you pay zero gas fees as a developer as well.
Immutable X (or IMX) is straightforward to work on for developers because it's a super simple way of creating digital assets. As a developer, you can say that you want to mint (x) amount of support with (y) scarcity, making the development process user-friendly. Immutable X is practically ultimately tradeable by APIs.
Besides being a chain for NFT projects to deploy on, Immutable X also has its marketplace. This marketplace aims to lower the entry barrier for small content creators or developers who do not have enough resources to create their own trading experience.
Again, just like WAX, Immutable X also claims to be the first 100% carbon neutral NFT marketplace.
Marketplace significance
Immutable X is exclusively focused on gaming NFTs and building the marketplace for them with GameStop. They're not the custodial wallet for said NFTs. That's the role that Loopring's wallet plays in GameStop's overall web 3 strategy - they're the technology underpinning a yet unannounced "GameStop wallet" to act as a free/low-cost custodial wallets for the gaming NFTs acquired through their Gaming NFT Marketplace.
But those Loopring wallets aren't limited to the gaming NFTs - they're the core component of GameStop's technical stack to democratize web 3 for mass adoption. In the future, if GameStop expands into other types of NFTs (like collectibles), the org/tech/product structure could look like this.
This corporate structure of subsidiaries is often used by startups to protect their initial capital by funding subsidiaries with a small portion of that initial capital. These subsidiaries are often used to "test" a vertical within a broader market where legal risk is unknown or unproven.
This way, if something goes truly sideways with the subsidiary and they get sued, only the capital held by the subsidiary is at risk of any litigation and the capital held by the parent company is shielded from claims against the subsidiary.
GameStop is doing exactly this with GME Entertainment and the gaming marketplace they're creating in partnership with IMX. GameStop has an incredible $1.4B cash on hand per their Financial Statement for Q3 (ending Oct-30-2021). No indication what they're using it for or when but would guess they waited until Q4 close to have a full year of physical & ecommerce transformation on the books before investing in the web 3 venture.
This is probably why all this news is hitting now, GameStop's last Fiscal Year ended Jan-31-2022 and we're officially in their new Fiscal Year. What's incredible about this is that, so far, we've only heard about Immutable X investing 56M IMX tokens (notional ~$160M USD as of writing) into GME Entertainment through a milestone-based partnership.
This is so bullish and a testament to the strategic minds guiding GameStop. They raised capital to fund the web 3 venture and structured it with a subsidiary to protect the (current) core physical & digital sales businesses.
Good investments to consider going forward?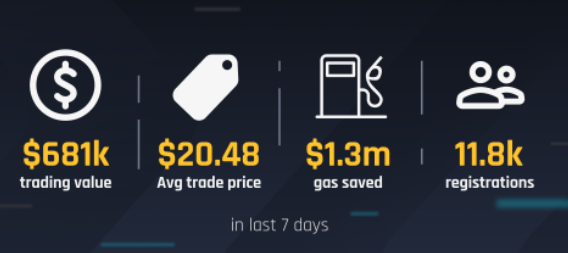 Overall, both projects have very similar objectives and target the same problems. Both can be used for gaming NFTs, requiring super low or no gas fees, high transaction count, and instant confirmation. Both have NFT marketplaces, and both claim to be eco-friendly (although WAX's claim is more substantial as Immutable X is a part of the Ethereum ecosystem).
Of course, the main difference is that one is L1 and the other L2. Another thing is that WAX has been around for a long time and has already built a large ecosystem and is widely adopted.
Immutable X is a project that came out in 2021. Even though it's in the early stages, the project has received much attention from the crypto crowd and investors.
Perhaps that's because people love Ethereum, so they also love L2, which aims to solve the problems Ethereum has. Ultimately, an essential thing that Immutable X has done is create a solution that is not competing with Ethereum; instead, it is built on top of it, ensuring that users still benefit from all the Ethereum mainchain's advantages.
Due to the large volume of minting on the protocol, the Immutable metadata indexer is lagging behind, and needs time to process newly minted assets. Newly minted assets which have not yet had their metadata indexed will temporarily show up as blank on protocol marketplaces.
All asset metadata will show up accurately on marketplaces as soon as the indexer catches up to the latest mints. This just shows how much interest there is to associate your NFT with IMX.