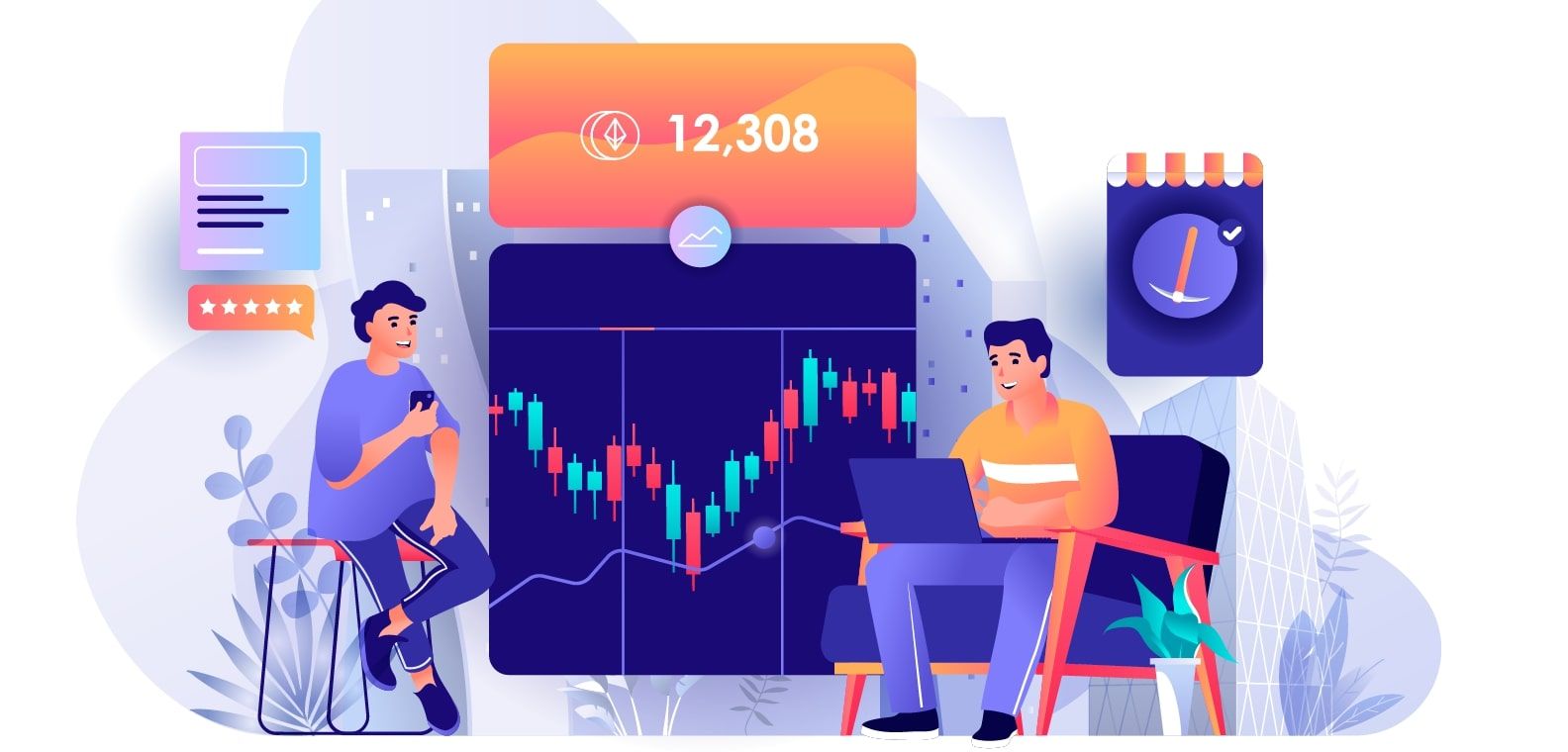 TOP 10 Games Ranked By Dapp.com
Let's have a look at the top 10 gamefi projects! Are they a good investment?
These are the top 10 GameFi projects ranked by volume in the last 7 days.
The ranking is based on the dapp.com data, although volume statistics were different in the mentioned tweet and on the dapp.com platform. For example DNAxCAT token's $DXCT shows only around 4M in volume on dapp.com, although in the chart it's 10 times larger.
Regardless, the games below are in top 10 projects arranged by statistics including social signal, user amount, transaction amount and volume. So, we'll assume that that the GameFi projects in this post are currently hot in terms of adoption and not just hype as compared to many blockchain games that has a lot of attention but aren't even released yet.
The objective is to find out if the top 10 games are good investments.
7d users: 10.15K
Twitter: 56.8K
A game for Android that revolves in the digital cat pet world where players can collect, raise and breed a variety of cute cats, then use those in battles (auto-battling game) or expedition adventures.
The NFTs and $DXCT token are earned in game can be traded into cryptocurrency. Players can earn $DXCT by participating in the game and are also rewarded for holding.
The game has its own marketplace, the total NFT volume is almost $50K. NFT sales are pretty frequent and actually decent in value. The last hour sales float at around 1BNB which is currently valued at $584.
Game graphics are simple, cartoonish and reminds Axie Infinity.
Looks as the game is a knock-off of Axie Infinity and conclusion from this is that people enjoy the cute'ish, cartoonish games, when they are combined with rewards that can be turned into cash. Can it repeat the success of Axie Infinity though?
So far the valuation is growing in an uptrend. From 10th of August when the $DXCT was released in the market it traded at $0.72 and peaked at $10,70 bringing 14,8x return for investors.
Diluted cap is at $719,459,715 and the current cap isn't given as it's not clear how much of the tokens are in circulation. 24h volume is 13M.
In comparison Axie Infinity is valued at $29,1B in diluted market cap and $6,5B in current market cap. So, Dnaxcat has a lot of room to grow if the adoption will continue.
7d users: 172
Twitter: 544K
No need to introduce the Sandbox game at this point. the high ranking can be related with the fact that Alpha version was launched just recently. Anyway, it signals a bright future for the game.
7d user: 69.60K
Twitter: 243K
MOBOX is a community-driven platform built on BSC that combines features of DeFi, NFTs, and blockchain gaming to create a free-to-play and play-to-earn ecosystem. It allows users to create, trade, and earn NFTs through its multiple products.
Mobox started to grow in popularity recently, the stats provided on a website shows 3M registered users which is pretty impressive.
$MBOX peaked just before the recent crypto market crash and dropped by almost as much as it rose. It seems to be establishing an uptrend (blue line) however, the time frame of the trendline is very short, so the conclusion is not super reliable.
7d users: 1.75K
Twitter: 126,8K
EPICHERO is the 3D NFT war game on BSC where players can collect, build their force of characters by choosing favorite heroes, then summon, merge and evolve collectable card NFTs, or bring them to the arena to battle 1 vs 1, 3 vs 3, or thousand vs thousand.
The game isn't fully out yet and the p2p part should be ready in Q4, 2021 but there are some sort of battles players can engage in at the moment. User can also earn #EPICHERO token by staking NFT cards.
Game also rewards its NFT holders with 5% BNB of token transaction and NFT marketplace transaction tax.
There are little details on the game play I can extract without investing BNB but I think the game will be strategy based auto-battles simalary as Splinterlands or Gods Unchained, both of which are very popular by user count.
The cheapest NFTs in the marketplace right now starts at 0.85 BNB and there were 9,124 trades already made.
$EPICHERO market cap is at $469M and diluted is at $956M but the trading volume is only $242K
The token was trading sideways before the drop and doesn't show any signs of establishing an uptrend.
7d users: 5.19K
Twitter: 16,3K
Pegaxy is a racing game with futuristic mythological styling. In this game, players will participate in PvP format races to win rewards in the platform's native utility token, VIS (Vigorus). The project is kind of a DaRace fantasized version with very fictional horses:
Although the current version races happens in 2d environment which isn't super exciting but that is only an initial version and the team will eventually release the 3D version which is actually scheduled for Q4, 2021
The current race:
Sneak peek at the 3D version:
The project looks solid, has a roadmap planned 2 years ahead, large team but investors are average and it only raised 2.5M ('only', got used to seeing larger investments :D) in its first investment round. The project has only 16k followers in Twitter, perhaps it's because it hasn't got popularity in USA, most of the searches comes from Philippines.
The token is only out in the markets from yesterday, CMC shows $842K in trading volume but no market or diluted caps are available.
7d users: 36.78K
Twitter: 40,7K
Cryptobay is a play-to-earn metaverse game platform on BSC. Users can buy and build ships, fight against pirates in adventure, fight against players in the arena, participate in boss battles, build their own harbors, recruit captains, raise pets, and participate in other interesting daily missions to build their kingdom.
Game graphics are also very simple just as in most currently available blockchain games:
When it comes to battles, there's a lot of strategy involved but battle elements aren't very lively. The game is more of a gamified yield protocol rather than an immersive game.
The token $PEARL has been in the market from the beginning of September and because of the small market cap (only diluted is available  - $1,3M) the chart is very volatile in activity. It also doesn't show any promising signs for growth.
7d users: 22.18K
Twitter: 50,1K
Zed run is another horse racing game where you can own an NFT horse, breed them, trade them on marketplace and of course race them.
The race looks like this:
An NFT horse price starts at 0.01ETH and they sell very frequently, there were over 10 sales in the recent hour. The horse can sell for as much as 30eth, one sale like this happened just yesterday. However, the game doesn't have it's own token.
This is a second horse racing game in this top 10 gamefi category which shows that the sub-niche is pretty active.
7d users: 3.69K
Twitter: 10K
DeHero is a game on BSC where players can stake NFT assets and as a result obtain  token $HEROES. The NFTs, the cards with heroes, can be used in strategy based auto-battles. Users can also trade NFT cards in the trading market.
Graphics aren't exciting:

Three month old chart shows a decrease in valuation.
7d users: 2.13K
Twitter: 257K
Step Hero is another NFT card game but an RPG version is coming. Right now it looks similar to EpicHero and Dehero mentioned above. By owning NFT cards, (heroes) players can engage in pvp strategy based battles. The RPG mainnet version is scheduled to be released in Q1 next year.
The cards looks like this and the ones recently sold were valued for from $25 to $350.
The chart doesn't reflect the popularity of the game:
7d users: 964
Twitter: 21,6K
Cometh is a game where a player controls spaceships orbiting around giant stars with the goal to position himself close to the asteroids passing by.
When you are close enough, you mine tokens from that asteroid. In order to better position yourself, a spaceship can be pulled towards other spaceships by paying a fee to them. You can also play around with the fee you are asking and try to leverage your strategic position in outer space.
Right now the cheapest spaceship costs 0.075ETH.
Again, the project is more of a gamified yield protocol than a game, the graphics are very basic:
Although the game is live from January 2021, it doesn't grow in valuation:
So, we can see that there's no correlation between top ranked GameFi projects and growth in their native token price. Of course, there are exceptions but overall, rankings isn't the main factor driving token price to say the least.
It was interesting to see that people love strategy based card games (usually involving term "hero" in the title). The market and community of the genre is definitely large and active.
The same can be said about horse racing blockchain projects. The niche is definitely worth to keep an eye on.