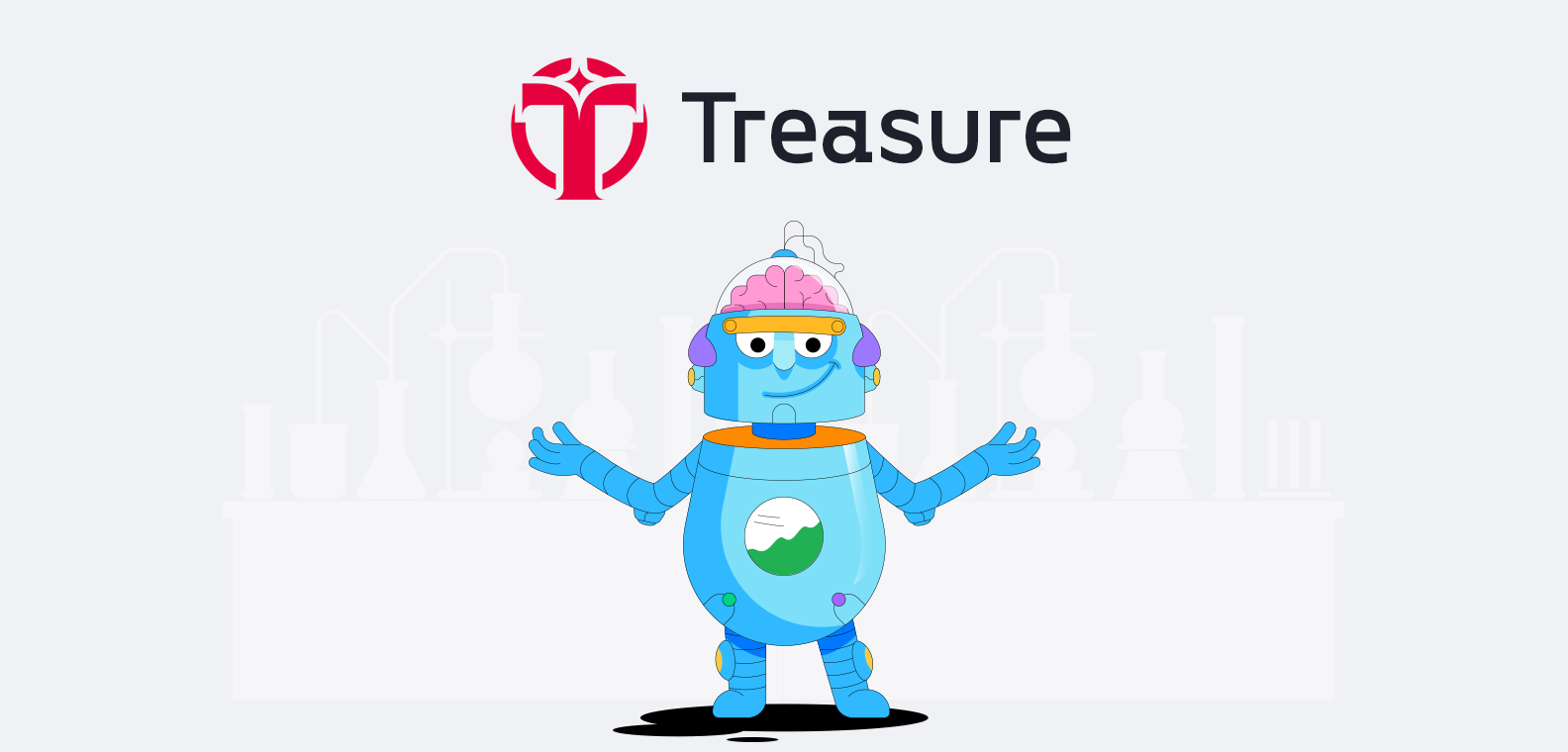 What Is Treasure DAO And $MAGIC?
Treasure is a metaverse that revolves around two resources $MAGIC and treasures and runs on Arbitrum network.
Treasure is a metaverse that revolves around two resources $MAGIC and treasures and runs on Arbitrum network.
Treasures are items, NFTs that can produce new resources (like mini-factories), but only when enough $MAGIC tokens have been staked. Treasures can also produce instruments needed to extract more MAGIC. The whole mechanism is designed to make MAGIC mining more difficult over time.
The goal of the project is to improve current LP incentives and create a long term economy of assets. Traditional liquidity mining has instant success and zero long-term efficacy and TreasureDAO is trying to create a long-term community, not instant liquidity.
In simpler terms - TreasureDAO would create an ecosystem that other game projects want to join. Those projects would receive 50% of MAGIC emissions during the first 2 weeks after the launch. In exchange, the project sells their NFT exclusively through Treasure DAO marketplace (2,5% of sales will go to the DAO). Partner projects also must accumulate MAGIC as part of their game mechanism.
MAGIC is put into staking or LP positions indefinitely, leaving less of the token to go around. The token then gains "density" (i.e., a loyal community, established use cases), meaning it forms a foundation on which new types of derivatives and financial products can be built.
The Treasure NFTs sell for 90 MAGIC at cheapest and by this point the collection made 3.7M MAGIC in volume. The sales are pretty frequent, there were 12 sales in the last hour.
There's also a NFT collection created by the same founders - Smolbrains, which can be found on the TreasureDAO marketplace:
Smol Brains floor price is at 4000 MAGIC and the volume is 13.7M.
Throughout the all NFT collections on the DAO marketplace, there was 18,1M MAGIC in volume traded.
Tokenomics
Magic is currently trading at $2.79, current market cap is $64,8M and $791,3M - 12,2 times larger.
Just one week ago the price of the coin was $4.62, so the coin is very volatile but even more important why the circulation supply is so small and how the rest of the coins will be released into the market.
$MAGIC will be mined through staking treasures. For every Treasure staked you collect points and the sum of all points determine your stake of the mine. In total 22,222 MAGIC is paid out per day and you get a share of your total points compared to the overall points of all people staked.
What's interesting is that, simalary as BTC, MAGIC will undergo yearly halving events and the all supply should be mined over the span of 10 years.
MAGIC emissions will be distributed at the following ratios:
Team
The team members and community contributors are listed in the TreasureDAO documentation but you can only find a link to their Twitter page. Little information about their other experiences are known.
@jpatten__ (John) - Founder | Creative Advisor
@yyyy (Yuta) - Founder | Solidity Dev | Game Lead
@gaarping - Founder | Growth | Tokenomics | Partnerships
@Timoraegi (Tei) - Art Director | Narrative | Game Design
@DukePaints - Concept Artist | Imperium
@Mao - Art | Life NFT
@pixel_mat - Art | Smol Brains
@notrealend - Product Lead | Quests | Consumables
@jumpmanft - Marketplace Curation | Life NFT
JoshB - Community Management
@sisu Social Media | Marketing
@JustCheese - Front End Developer | UI
@wyze (Neil) - Front End Developer | UI
@T1dev - Solidity Developer
Among partnerships there are 7 projects listed but only 3 of them - Smolverse, Life and Mushrooms are implemented. Information about the rest is coming soon as stated in the project descriptions.
Social sentiment
@Treasure_DAO Twitter page has 32,5K followers and 18K of them has joined in the last 30 days. So the project seems to be gaining momentum. The engagement is decent and the page is followed by some well known NFT influencers with a very large following like @punk6529, @Zeneca_33, @RookieXBT, @thebrettway, @garyvee.
Discord page has 23K members and 6K are online at the time of writing. The chat is very lively and consists of game related talks.
Roadmap
Soon, the Treasure website will be an interactive game where users can actually explore the metaverse and accumulate treasures, MAGIC, and legions through adventures.
Summary
The most bullish thing is the token mechanics. Regardless that the circulation is very low compared to the total supply at this time, MAGIC is designed to be increasingly scarce, plus emissions will be declining as the game economy grows. Also, as the ecosystem will expand with more partner games and users, the less supply of MAGIC there will be. The game revolves around stacking the token so a big portion of the supply will be locked. It doesn't mean people will not take profit, and at this relatively small market cap, the coin will be very volatile.
Social sentiment signals that people like this innovative idea, the project seems to be in an infant stage yet, and it will be interesting to see how the ecosystem will grow.
But because of the reason the idea is so innovative and new it feels dangerous to put your money in just for investment purposes. Only by engaging in the game activities can you have a better grasp of the project and its value proposition.