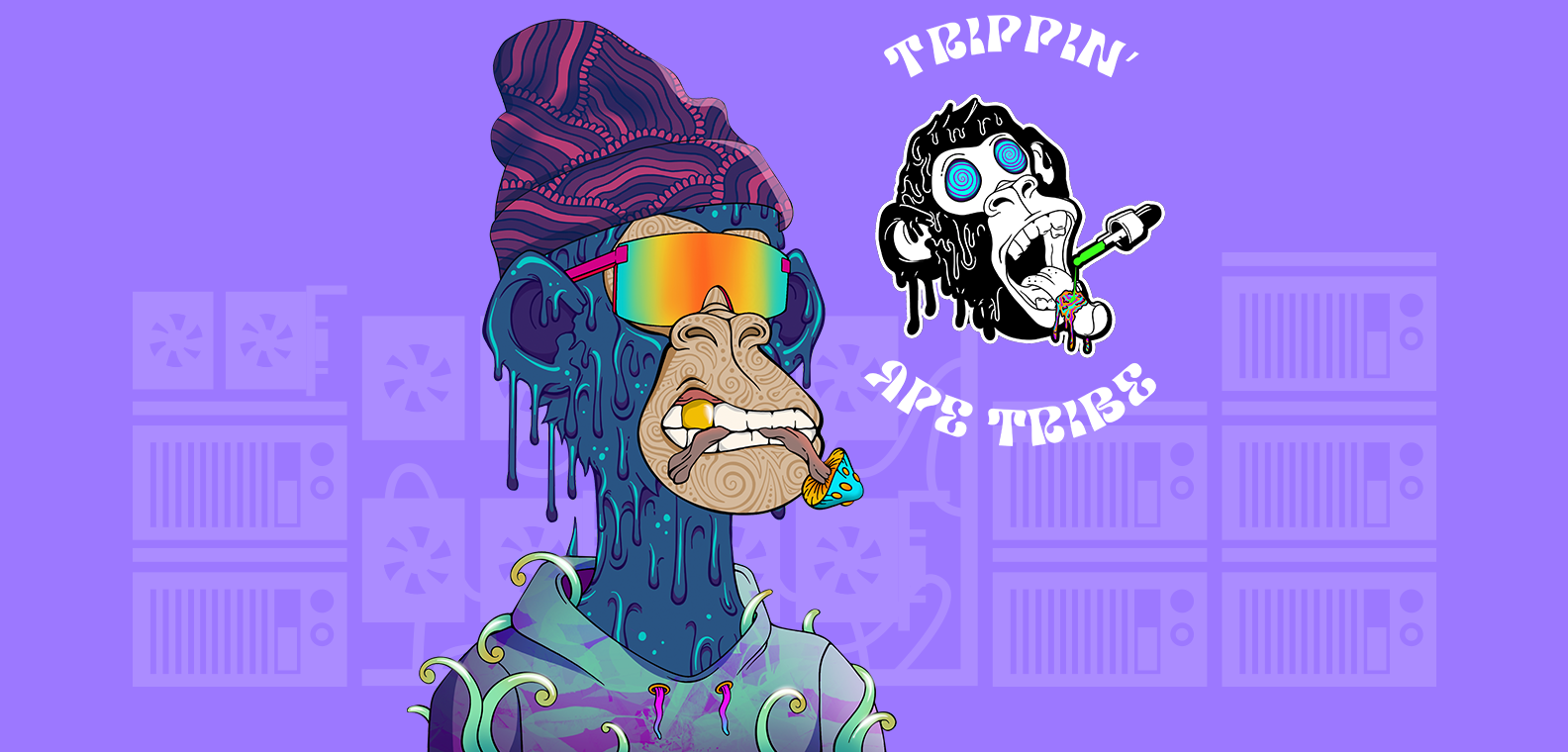 Trippin' Ape Tribe Breaks Records
Solana NFT community eagerly waits for ten thousand images coming out next week. But why colorful apes that apparently ingested psychedelics are special?
Over 350 thousand Twitter followers in a month, there hasn't been a faster growing Solana NFT project ever before! That's how strongly people are interested in the Trippin' Ape Tribe mint coming next week, May 24th.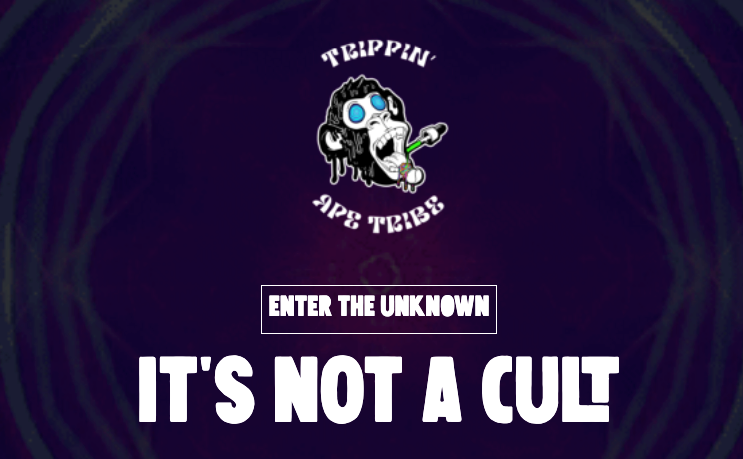 What is the Trippin Ape Tribe?
For those unaware, Trippin Ape Tribe is a PFP project on Solana with the goal to build a psychedelic-friendly passionate community, innovative long-term utility, and a memorable brand recognized even by those who have nothing to do with psychedelics.
Trippin' Apes will be launching on the Hydra launchpad known for birthing projects like Cets On Creck, Dahlys, AkariLabs. Hydra provides quality backend and frontend development service, tokenomics, marketing advice, or anything that an NFT collection might need to succeed.
Besides being a powerhouse of a team, Hydra also takes care of the doxxing of Trippin' Ape team. More than that, TAT are also doxxed with other major players in the space such as Big Brain, Doc Hollywood.
Why wouldn't the team reveal their identities to the public? The founder of Trippin' Apes addressed this concern in one of the AMAs saying that there are certain risks to revealing their identities when a project has so much attention. There are multiple negative ways the exposure can affect the private lives and other businesses of team members.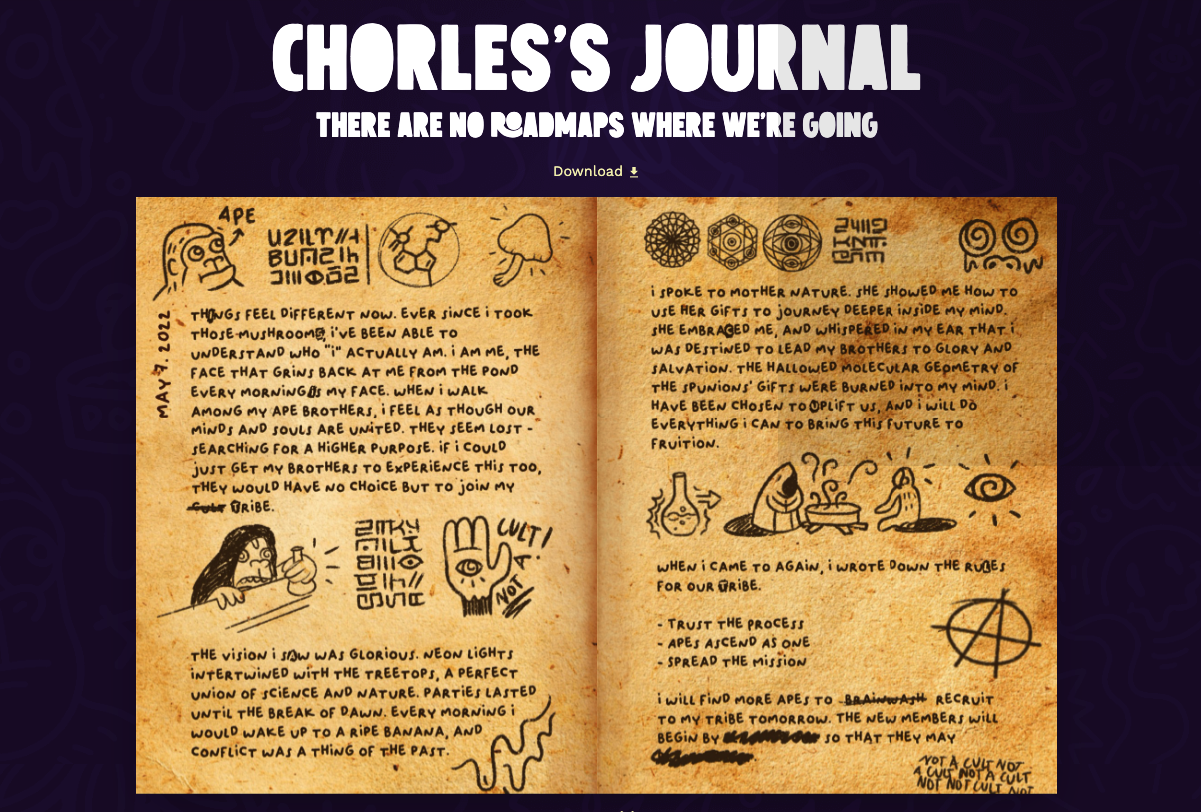 Trippin Ape Tribe doesn't have a roadmap, we only know that the main focus is to build a brand and a tight community. But the team already showed being able to deliver excellent work in everything they do. You can see it on the website with captivating visuals and creative storytelling.
What do we know about the team?
So far, the generated hype is an achievement of itself that speaks of teams' capabilities. The team did an excellent job keeping members engaged with games that people can play to win whitelists spots, being interactive on social channels, and doing frequent AMAs.
The lead Lysergic has built and is still running other successful businesses, he is charismatic, and the community loves him. Co-founder Lysergic is a music festival owner, DJ, branding, and team building expert. Co-founder Danny Devitoken, is a full-time degen with many passions and various experiences.
Founders have onboarded a few developers, a community manager who is also a frontend developer, and a marketing lead. All of them discovered their passion in NFTs and now working together to build something great.
One of the best PHP art on Solana and beyond
The art of the Trippin' Ape Tribes is created by an artist Fig, to whom TAT is the first NFT project. Fig also owns an e-commerce store where he sells pins, prints, paintings, and clothing with his art.
Fig is very skilled and did an outstanding job creating the apes. As you can expect from the psychedelics-friendly project, they grab attention with vivid colors, plenty of detail, and a trippy vibe. Trippin Ape Tribe will likely be one of the collections with a large number of people using apes as their profile image.
In the recent AMA Lysergic mentioned that more than a few well-known celebrities have expressed their interest in acquiring a whitelist to mint because they found the project fascinating. The names aren't disclosed but supposedly they are well-known personalities beyond the web3 world.
Ape in at your own risk!
One part of the success of the NFT project lies in the team, and the other in the community. Trippin Ape Tribe seems to have both aspects covered. All signs point to the Trippin Ape Tribe stealing the Solana NFT spotlight on the mint week. The hype always comes down though. It is too early to predict the longevity of the Trippin Apes, as it will depend on what the team has planned for the future we are yet to see.
None of the information in the article is financial advice, so make sure to do your research before deciding to become a holder of Trippin Ape Tribe NFT. There are no risk-free NFT projects, and many things can still go wrong.