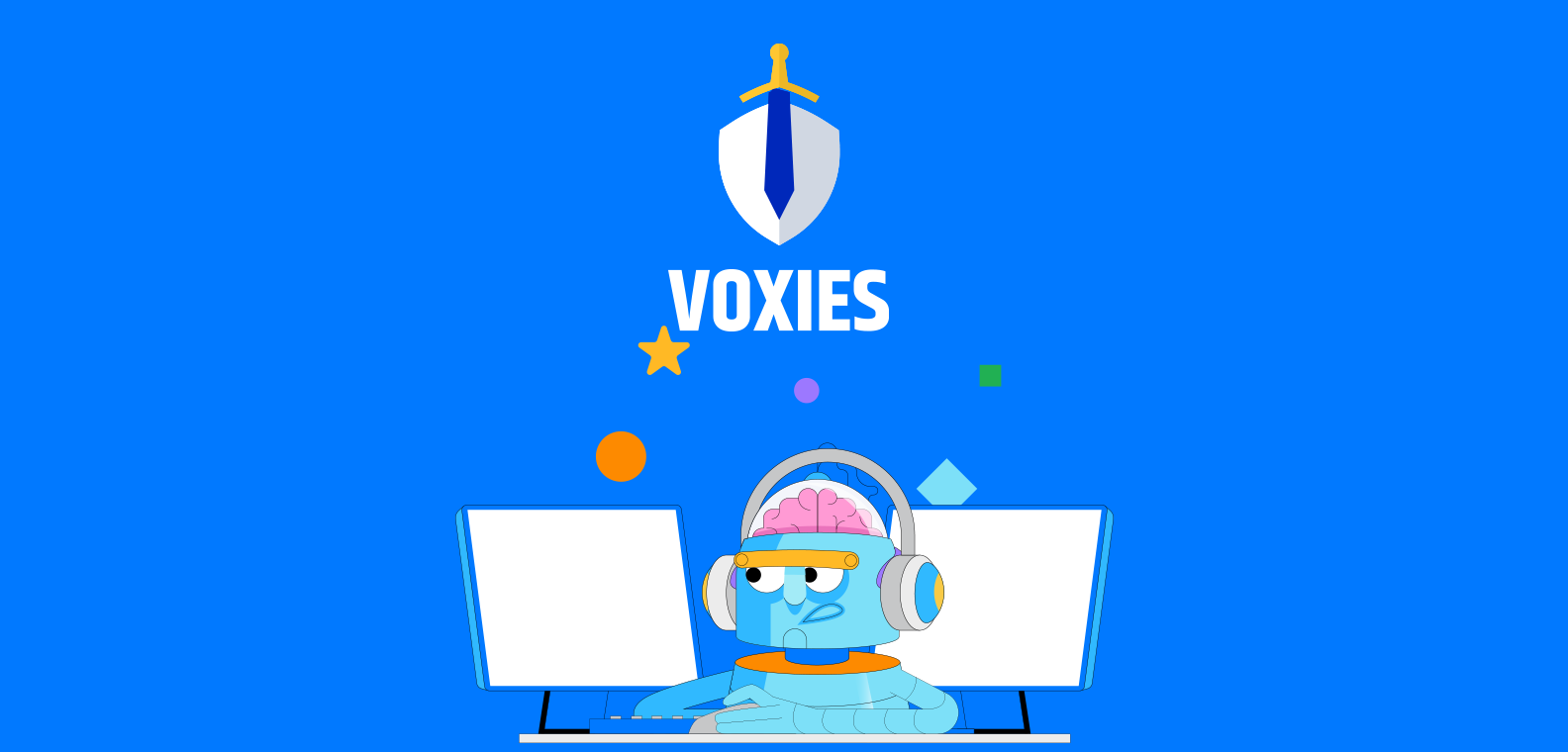 What Are Voxies And Voxie Tactics?
Voxie Tactics - a blockchain game inspired by 1990s - nostalgic but modern - free to play & play to earn!
Voxies are NFTs that can be used in a tactics-based game called Voxie Tactics where a player is battling against another player. Those not interested in battling will be able explore the world and encounter many different adventuring experiences. Anyone can start playing the game for free and earn income while playing.
The game is inspired by classic 1990s and early 2000s tactics games but with some modern twists, the game feels both nostalgic and modern at the same time.
There are 10K genesis Voxies. However these NFT aren't necessary to play the game, users will be able to play without owning one of them. However, the initial NFT collection is valuable because by owning a genesis Voxie a user will be able to mint more Voxies and owning more Voxies will allow them to earn better rewards.
The genesis NFTs currently sells for almost 1ETH on Opensea. The collection made 5,987ETH in volume from the release. At this time the sales aren't very frequent though, there's a sale coming every hour or every few hours. (5 hours ago there was a sale for 6ETH or $24,5K).
The NFT sale chart doesn't show very clear signs of an uptrend but if you look at the month of December, the price keeps on increasing. Keeping in mind that December was a bearish month for NFTs and crypto in general, it's a good sign. It wouldn't be surprising to see the price rise as the date of the launch is getting closer. In December the project's token was launched and it could bring some attention to the Voxies. There is also a demo version available to anyone that is possibly generating interest.
Socials
Twitter has ​​42.3K followers and in the last month it grew by 21.06K new followers. Engagement is good to average and some of the tweets generated great engagement. For example the pinned tweet about the token launch on Binance launchpad generated 1k comments and 2k retweets.
Discord has 15K members, 3k of them are online at the time of writing. The general chat is averagely active.
Just yesterday Voxies announced that demo game version have reached over 300K downloads, that is in 2 months.
Etherscan shows 1,753 holders but the stats are for NFT collection (the distribution is not healthy, too many people hold large amounts of the NFTs).
The token stats can be found on Polyscan which shows 2,860 holders and 24,493 transactions. The stats are one week old (although, the token was launched to the public only 2 days ago)
Team
The team isn't newbies in the game industry and they call themselves "An All-Star Development Team" on a website.
They have over 15+ years of games development experience and have worked at studios like EA Games, Warner Brothers Games and Ubisoft. They contributed to major AAA game projects like the Assassin's Creed franchise, the Farcry franchise and Mortal Kombat 11.
There are 12 team members listed on a website, they do not have full names or faces shown but almost all profiles have at least one social account linked to the name.
Founders are the ones where the fancy game industry experience comes from.
The founder Styven has over 15 year of experience with AAA games well-known worldwide.
Co-founder has less experience but he also comes from the gaming industry.
Senior Voxel artist previously worked with The Sandbox as a digital artist creating NFT avatars and assets for the metaverse. Has also worked with numerous high-profile projects and founders within the NFT space.
There are 2 marketing department persons - Ben and Jake. Jake has over a decade's worth of experience in sales and marketing. Most recently he helped to grow a company from less then $50M in annual revenue and less than 300 employees to a public company of 1500+ employees and $300M+ in software sales.
Ben is working with influencers and partners to build awareness and branding. He has been working with brands such as Red Bull Gaming and JBL whilst helping to develop many other social/brand entities. One of his most recent tasks was taking a new gaming twitter account from 0 followers to 50k followers in 1 year but he hit over 100k followers in the time.
The marketing efforts can be reflected in the fact the team onboarded 5 social influencers from gaming industry as ambassadors. All together they have 17,5M subscribers on Youtube and 8,1M followers on Twitter (but majority of following comes from one ambassador - @WillyrexYT.
4 advisors are also very noteworthy. Justin Taylor has worked with many tier 1 brands including Nike and more recently Activision, where he was responsible for the social communication and outreach for the Call Of Duty franchise. He is currently the Head of Consumer Product Marketing for Twitter. Bored Elon - a twitter personality and an active angel investor and advisor for several Web3 companies. Jeff - currently the Chief Revenue Officer for 30+ time esports champion FaZeClan who recently announced they were going public with a SPAC merger and a $1B valuation & previous head of US sales for Shazam who was acquired by Apple. Shreyansh Singh - Head of Gaming & NFT at Polygon. He has worked with other innovative teams like Zed Run, Megacryptopolis and many others.
Tokenomics
The token $VOXEL is an ERC20 token on Polygon and it was released in the market only a few days ago. 24h volume is 64M.
The current market cap is at 155,1M and the diluted - 879,2M. The diluted/current cap ratio is 5,6 which is large but compared with other p2e games it's quite reasonable, especially having in mind that 50% of tokens are allocated to gaming rewards. Tokens will be released over 5 years, and will scale with the growth of the community.
24% of team's tokens are put into a vesting schedule and released periodically over 6 years. As the team say "this is in accordance with standard practices for start-up companies with a 6 year vesting schedule for their core team" but it's very rare to see 6 years vesting schedules of blockchain game team tokens. It is one more bullish flag for the team.
Public and private sale tokens add up to 15%, the rest of allocations can be viewed below.
Public token sale was launched on Binance launchpad, 30M $VOXEL were allocated  for the price of $0.2. I didn't find the team bragging about the fact that all tokens sold out but if they did, it would add up to 6M in sales.
$VOXEL is currently trading at almost $3.00 which is roughly 15x from the public IDO price. The token release schedule shows that public sale tokens have no lock period, so anyone who wants to take profits can do it right now.
The tokens held in private hands shouldn't create a massive sell pressure at this point as very small amounts of them are currently unlocked. The larger amount of the private coins will hit the market in 2022 but at that point the game should build up a decent interest and attract more investors to buy the coins private investors will want to sell.
By the end of the next year there will be 40% of coins in circulation. That is just twice as much as right now.
Roadmap
It's not clear when the official game launch will be but it is scheduled for the current phase which is ongoing right now. Most likely it will be Q1 2022. First, it will be launched for PC, later for Mac and mobile platforms.
Another interesting thing in the roadmap is the integration with the Sandbox but from the details provided it's not clear what it actually is.
Thoughts
The strongest thing about the project is the team. It looks very trustworthy from the experience perspective but also from what they already accomplished by now. The Voxie NFTs and game graphics are pixelated but they still look cool and attractive. It can be compared with Sandbox where the graphics are also pixelated but they don't feel outdated. The website is also well made, whitepaper is informative and easy to understand.
I would like to see better Twitter and Discord follower count but the game demo downloads show a high interest in the game.
The large portion of tokens allocated for rewards is also a good sign as it might mean that the earning possibilities created in the game will be worth the time.
It's hard to predict how low the coin can drop from the levels it currently is.
The current bottom is at around $2.50 - $2.30 which seems to be a reasonable DCA level.
$VOXEL might go lower if the crypto market goes through big crashes and the project is overpriced for what it does so the volatility can be expected.