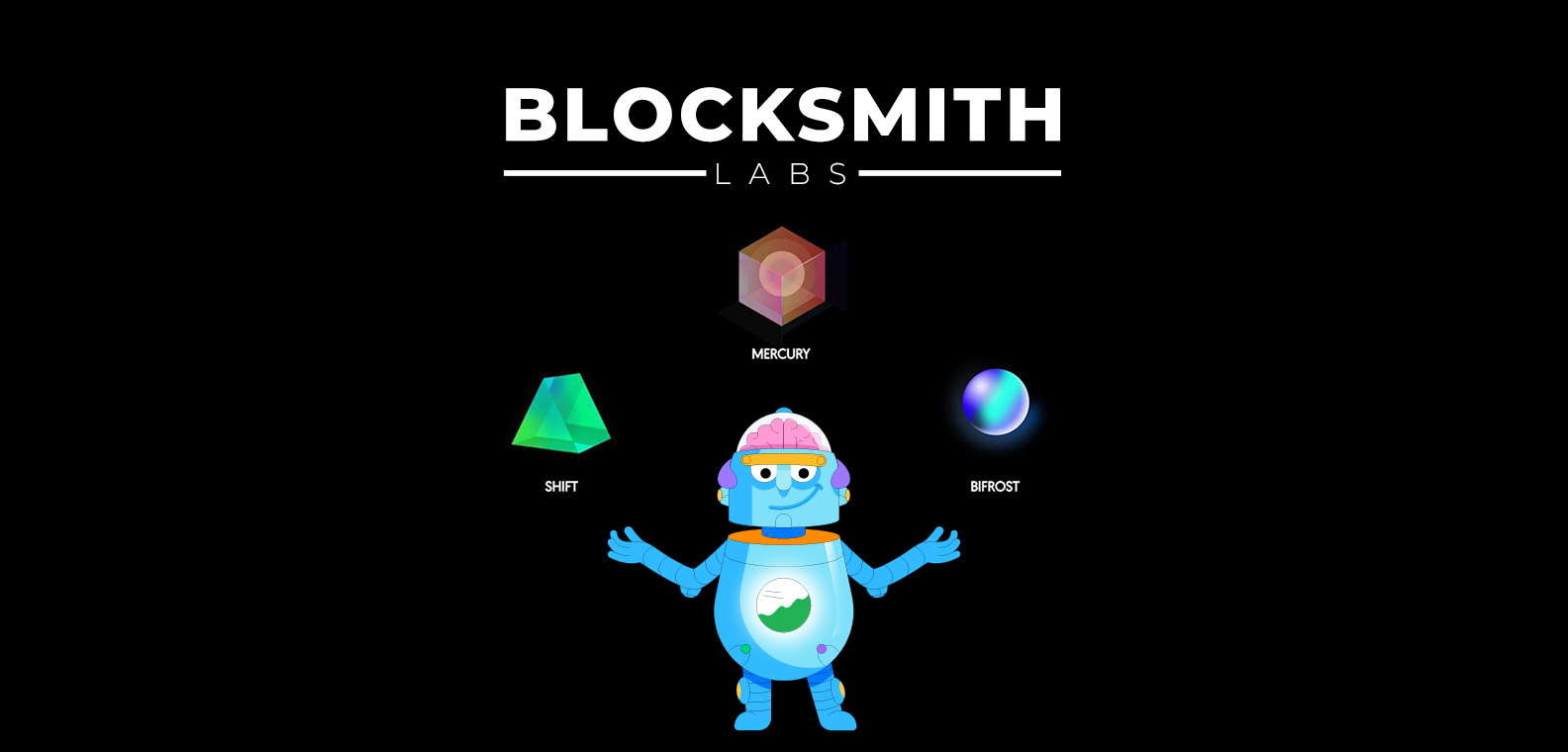 What makes Blocksmith Labs one of the safest investments in this SOL NFT market correction?
First Mercury, then Bifrost and now Blocksmith Labs NFT community are waiting to hear more about SHFT. Check out how BSL developers are improving Solana NFT ecosystem
We've been bullish on Blocksmith labs since the start when we posted this review just before the mint.
Why? First, the BSL team are great devs, but what's even more important they are not only good at building stuff. They are also good at finding the pains of the Solana NFT world and delivering solutions to relieve them.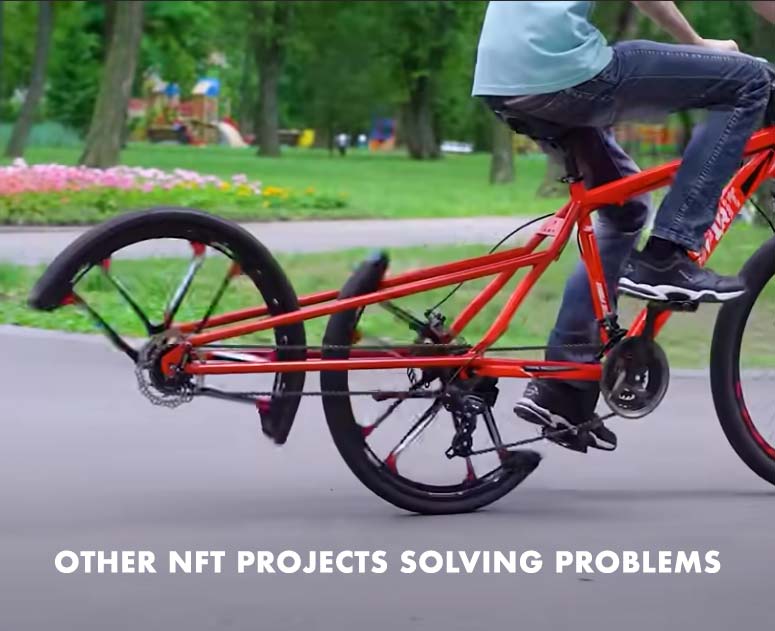 If you're active in the Solana NFT world, you probably used Mercury. The platform became a go-to place for the majority of NFT projects to collect WL addresses. For the service and additional exposure, BSL only asks for a portion of WL spot allocation. Those WL's are then auctioned or raffled for $FORGE (token of the Blocksmith Labs ecosystem).
Mercury registered 300+ projects and 100,000+ users since its inception but the next thing the team introduced can potentially be even more significant.
Bifrost and the problems it solves
The team announced Bifrost less than a month ago. It will be a launchpad unlike any other with dynamic pricing, meaning that the mint price will change depending on the demand. This way, less hyped projects minting during harsh market conditions will not have to fear not minting out because the price will meet the level of demand.
In the same way, projects will be able to maximize the capital raised when the demand is high. On top of that, Strata protocol, a backbone of dynamic Bifrost minting, is also equipped with anti-bot measures which hopefully will make public mints a competition between humans and not machines.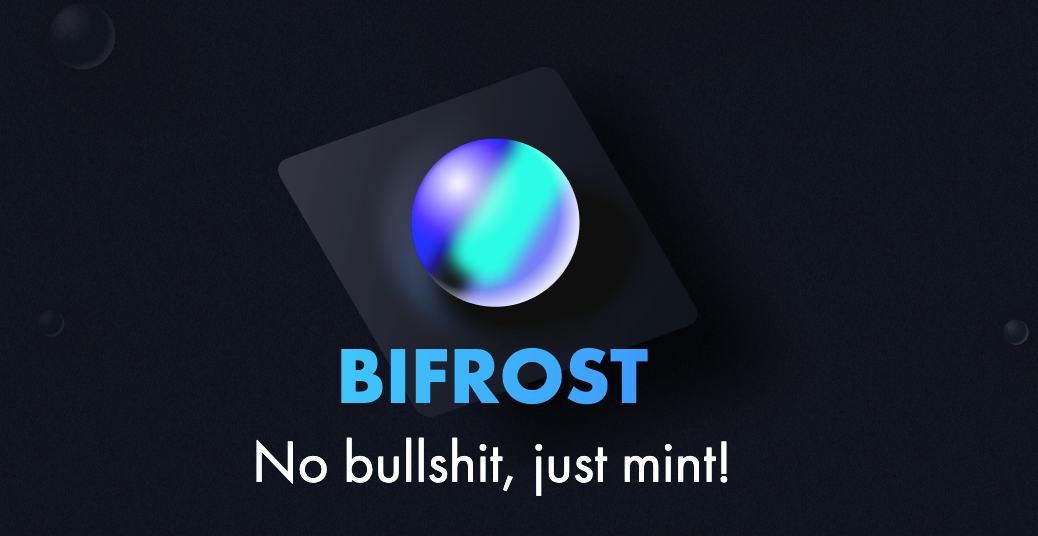 Another big problem in the recent months was that early minters begin to list the NFT while the mint hasn't even ended yet. This usually creates unhealthy dynamics until the market finds a fair price. Bifrost will allow projects to freeze NFT listings until it's time to be listed on a secondary market.
The lesser discussed feature – Discord role based whitelist minting is also super powerful. Right now, you have to submit your wallet if you earned, bought or won a whitelist spot. If you miss the wallet submissions, which are usually open for a few days, you lose your chance. Technically that's understandable as launchpads have to collect WL wallets before mint, but from user perspective it's a pain in the arse to keep up with all those wallet submission announcements.
Just one week after announcing Bifrost, 100 projects have applied to be launched on it. Not all of them will be lucky, though. Because, unlike some other well-known launchpads, BSL will only work with legit teams who honestly wish to make Solana NFTs better. In fact, BSL says they will be launching only 2-3 projects a month.
"If we wanted to, we could launch a project every few days for the next three months, but that's not what we are about. As you know, we only want to launch high quality projects and projects that we believe will do well." - harmy
We are yet to see the power of Bifrost, but the first project to use it is only a few weeks away, so we do not need to wait that long.
The surprises don't end here though. 2 weeks ago, the BSL teased about  SHFT…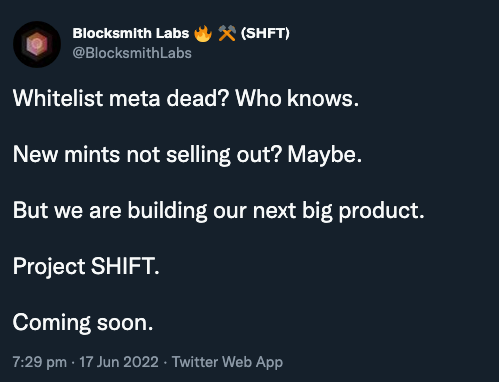 What do we know about it? Not much for now… to quote BSL:
"Project SHFT, a revolutionary tech to shift the way we think, build and upgrade NFTs. SHIFT will introduce a new meta and make NFTs exciting again."
I wouldn't pay attention if I hear such a claim from some random team, but when you hear this from BlocksmithLabs, it's different.
Apparently, the SHFT has been in development alongside Bifrost, the tech is ready, and the team just needs to present it in the right way to show how powerful it is.
Until we hear more about SHFT from BSL, we can earn some FORGE. All you have to do is follow @BlocksmithLabs, link your Twitter on Mercury, and add "(SHFT)" to your Twitter username.
Final thoughts
One more thing that BSL deserves credit for is that by delivering value to the Solana ecosystem, the team also ensures that the value they create is transferred to the Blocksmith Labs NFT and FORGE holders.
It isn't easy to build a solid foundation for an NFT project token. Many projects fail just because the token fails as people often assign NFT value to the token's value.
In the case of BSL, there's a constant demand for $FORGE because it can be used on Mercury raffles and auctions. Even non-holders can participate in those auctions, so the people outside the BSL community create buying pressure.
$FORGE will also be used on Bifrost as a portion of the supply will mint for $FORGE. How cool is to own a BSL NFT producing 10 $FORGE daily which you can spend on a solid NFT collection that passed "no BS filter" of Blocksmith Labs team?
It's not easy to find a project with sustainable demand for a token and I believe the BSL is one of a few.
…and the cherry on top–the art upgrade is coming relatively soon!
Always do your research, this is not financial advice!