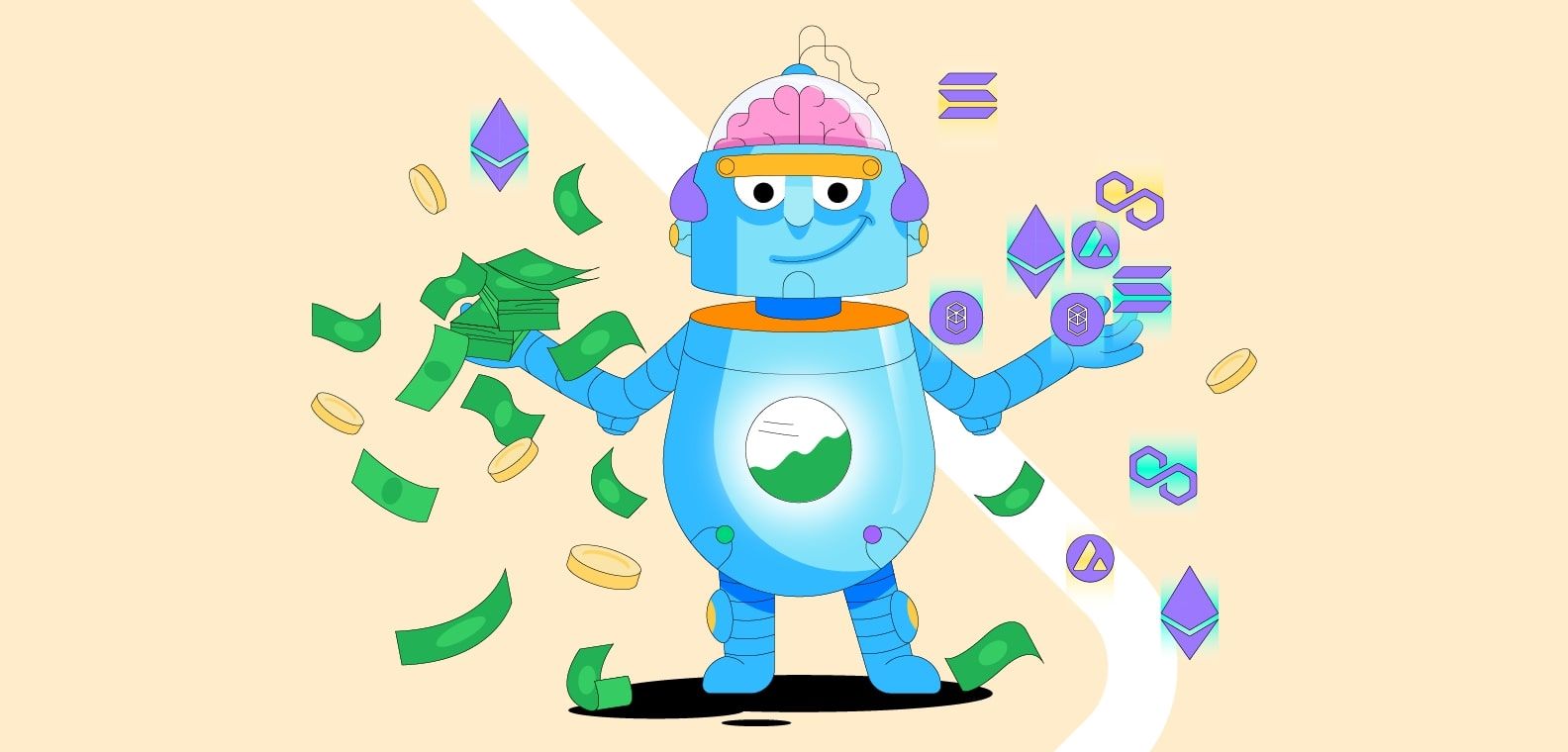 Is Solana A Good Investment For 2022?
Solana has utility both in the NFT space and payments, play-to-earn games. Its uptrend rise is far from over and this digital asset is only starting to accelerate the building process of the blockchain's ecosystem. Ultimately - it is likely that $SOL will see $1000 by the end of this decade.
Solana is a high-performance blockchain, founded in 2017 and engineered by network optimization specialists who worked for Qualcomm and other tech firms.
It relies on high-quality technology, allowing Solana to scale with Moore's law as computational capability gets cheaper and faster. It is one of the most funded projects in 2021, and the ecosystem is spreading crazily because the adoption is surreal. Current issues persist it will not be centralized as Bitcoin or Ethereum, and the hardware running is quite expensive – this makes higher costs to be a validator.
Can Solana reach $1,000? Can Solana reach $5,000? Find out below!
History, team, and foundation
Solana is developed by a world-class team of software and systems engineers specializing in bandwidth optimization, application development, and system optimization at Intel, Qualcomm, Dropbox, FAANG companies like Microsoft, Google, and Apple.
The creator Anatoly Yakovenko is from California and worked at Qualcomm as the development lead for operating systems, middle-tier distributed systems and Dropbox compression. His CV alone is staggering: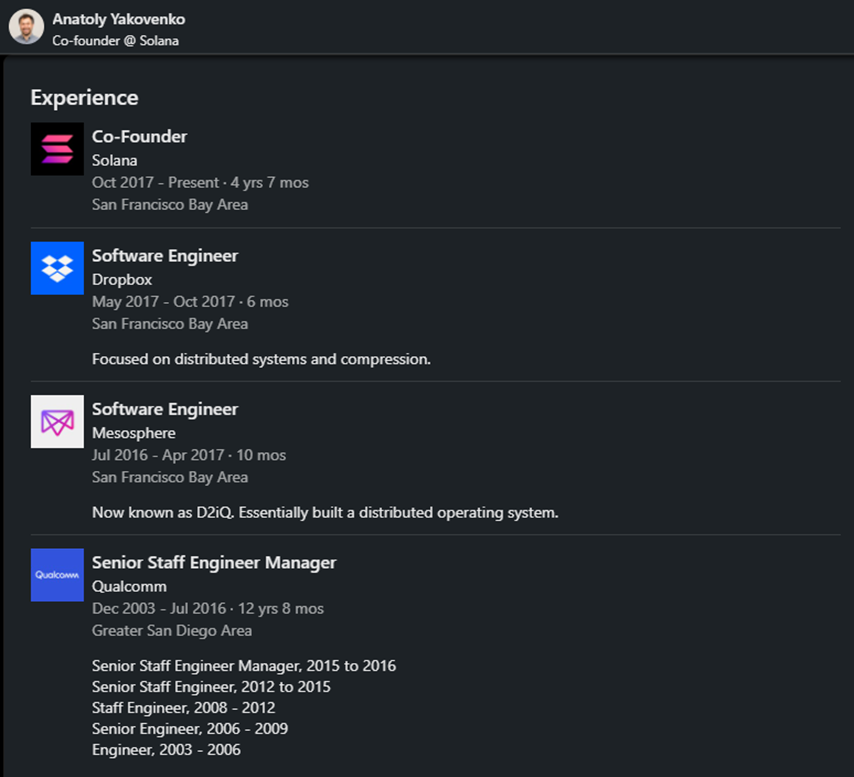 Solana Labs began to raise funds to build its new crypto network and raised 20 million dollars in years 2017-2018. The fundraising effort ran parallel to Solana's work on the protocol, which went through several test-net phases before the team announced its public incentivized test-net.
After that, Solana launched on Mainnet Beta in 2020, and the network featured basic transaction capabilities and smart contract support. But it did not include any staking rewards as Solana was still determining its ongoing issuance schedule.
During the time, many chief software engineers at Qualcomm left to join the Solana project. Because of this unique problem solving and up-to-date engineering ideas, Solana achieved the insane block time by taking tested knowledge and concepts from cell phone towers and bandwidth optimization in systems to improve upon the previous blockchains.
How is Solana's technology unique?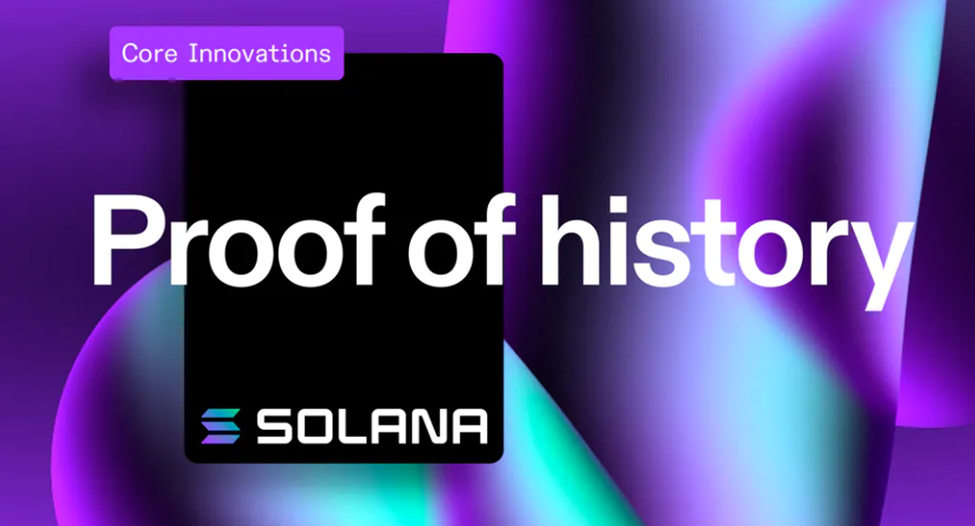 Is Solana a good investment in 2022? First of all, we need to understand how the technology works.
Solana brings a unique method to make the blockchain more decentralized. A POH (proof-of-history) system embeds a history of blockchain transactions to prove that the transaction happened before it was included in the distributed ledger. This is done by having testable deferred functions.
On the Solana blockchain, transactions are embedded with timestamps that help determine the sequence of events that have been processed before broadcasting the latest state of the blockchain to the entire network. Transactions enter blocks via Solana's sequential anti-image hashes, which refer to unmodifiable hashes. These hashes are then used as input for the next transaction. These entries are then timestamped to record their actual order and ultimately save time as each hash function must be verified again as a whole.
Additionally, Solana facilitates data transfer to each blockchain node by breaking it up into smaller packets. This helps Solana resolve bandwidth issues and improve its ability to process transactions faster – this is called the turbine effect.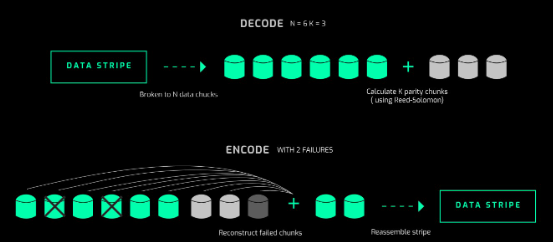 The key thing to mention is also the Gulf Stream. It is essential for Solana's network. Solana can achieve a network throughput of 50,000 transactions per second by simplifying the block confirmation process. Gulf Stream facilitates capturing and forwarding transactions even before the next set of confirmed blocks is complete.
Pipelining and levelling come next - a set of blocks containing transaction information is quickly validated and replicated across all nodes in the network. Solana distributes the incoming data streams to different hardware responsible for each incoming data. Thousands of smart contracts run in parallel, enabling more efficient runtimes for Solana. Transactions in the same blockchain state can be executed concurrently.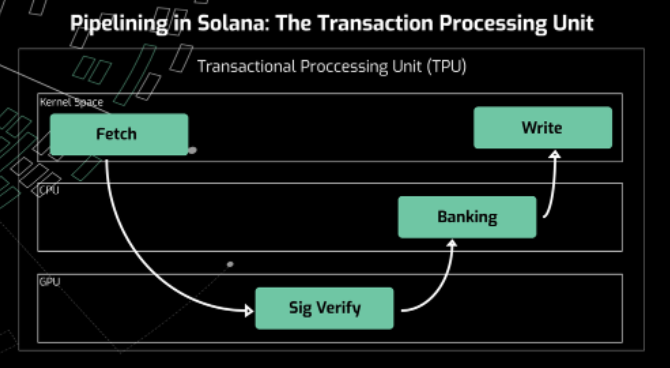 Solana is already the fastest and has a vast potential to be the most rapidly decentralized system. Solana has a max TPS of 65,000 (expanding to infinity with increasing internet bandwidth and CPU/GPU speed (known as Moore's Law) with a blocking time of 400ms (0.4s). The network limits it is built on (Internet speed) and is currently as fast as a centralized system. It will be a catalyst for people to move away from centralized systems to improve security. People used to care less about decentralization since why would one sacrifice TPS for decentralization.
The enormity of projects that are being built on Solana
The ecosystem presently has around 500 dApps, but this number is expected to continue to expand due to the network's exponential expansion.
Following the surge in interest in DeFi, Ethereum, the world's most popular open network, experienced network congestion, resulting in high gas fees. More developers were drawn to Solana's lightning-fast layer-1 solution because of this.
For example, Solana has entered the wallet world and one of the most known is Phantom. Phantom is a DeFi wallet with built-in swap, staking, NFTs, and other features. It's now available on the Solana blockchain, with plans to expand to Ethereum shortly.
Users can use this wallet to participate in Solana-based transactions and purchase various cryptocurrencies and NFTs on Phantom-supported NFT Marketplaces. This wallet is widely regarded as the best Solana wallet available. People can also try to explore Sollet and Solflare wallets, as they are available on all platforms and have high-quality customer support standards.
The most thing to mention, in our humble opinion, is everything that relates to NFTs – Solana is becoming the foremost pioneer within the industry.
Every Solana and NFT holder should know MagicEden, Solanart, and Solsea. These are the largest NFT marketplaces by volumes on the Solana blockchain, and they have low listing and transaction fees. These marketplaces support wallets from Phantom, Solflare, Clover, Ledger, and many others.
You will also find popular collections within the marketplaces, such as Stone Ape Crew, Baby Ape Social Club, Degenerate Ape Academy, Galactic Gecko Space Garage, and many others. Volumes, UI/UX, are healthy, and the user experience is top-notch.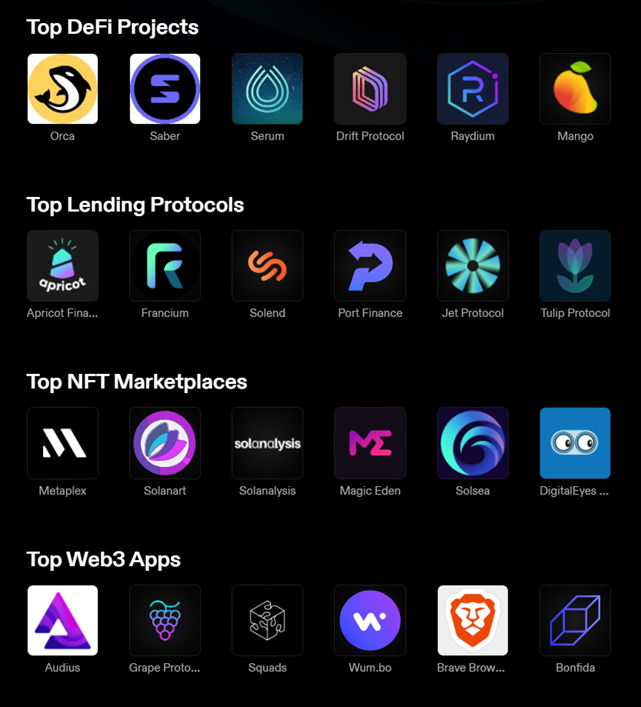 Lastly, are you familiar with Solana's NFT games? Look at Star Atlas and Aurory, RaceFi, and Battle of Guardians! These are RPGs, massive online multiplayer games, PvP and PvE games that generate tokens and NFT rewards for participation. Play-to-earn is becoming a very heated competition in the gaming industry, and all the Solana projects aim to be the kingpins.
Look at useful sources of information about Solana Progression:
· Total Transaction and Average Costs
When will Solana hit $1000?
To provide you with some technical analysis, below we include a general market overview and statistics of Solana: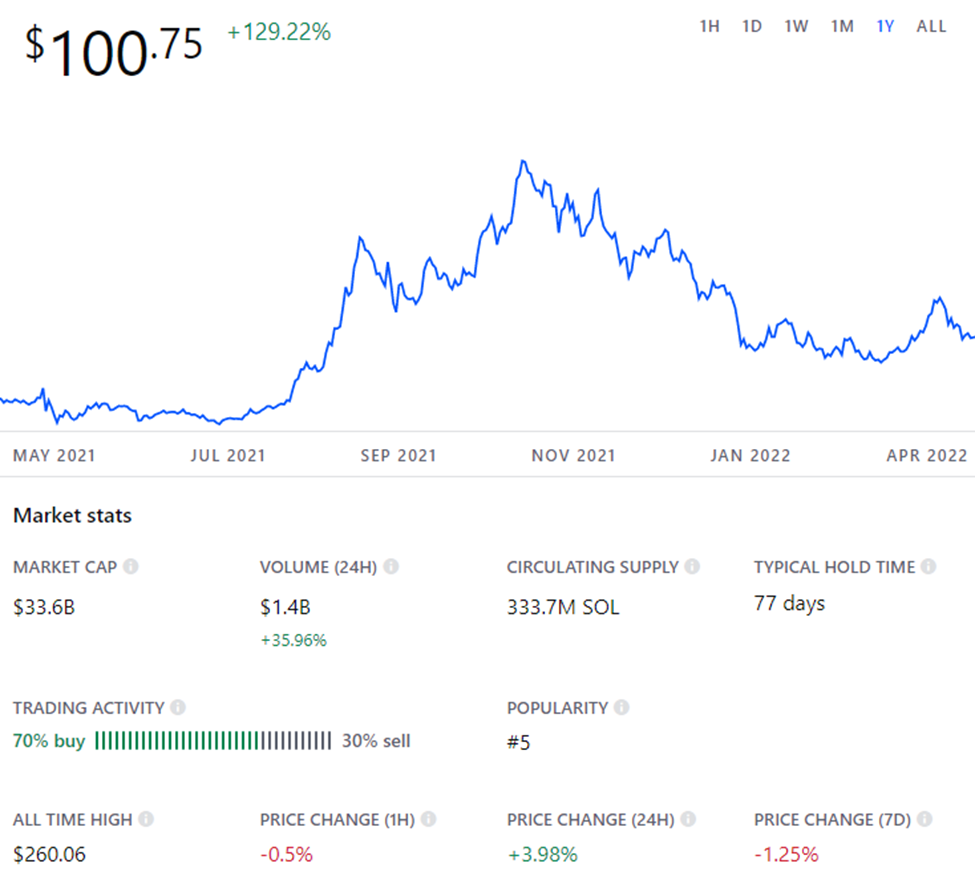 The current market cap is still healthy, and the steady volume rise looks decent. During the market downtrend, a considerable portion of stabilization comes from new NFT marketplace integration, launches, and the NFT craze.
To further analyze the price structure, we utilize the Larsson line to evaluate Solana's comparison to the Bitcoin price: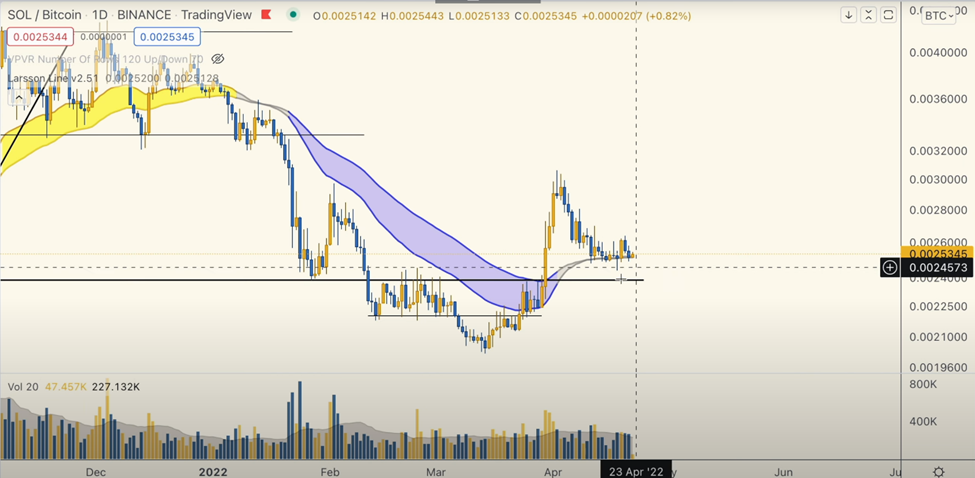 At the time of writing, it is retesting an extreme resistance level and is holding it steadily – breaking below the support line should be triggering a stop loss, but keep in mind that the movement is mild. This appears to be a consolidation basis, and no major volume indicators have yet sparked interest in our eyes.
The main market cap competition is ADA or Cardano – given the intrinsic value, it should overpower its market cap and stay within 20% of ETH's in the years to come – consider this while evaluating short-term movement versus long-term projections.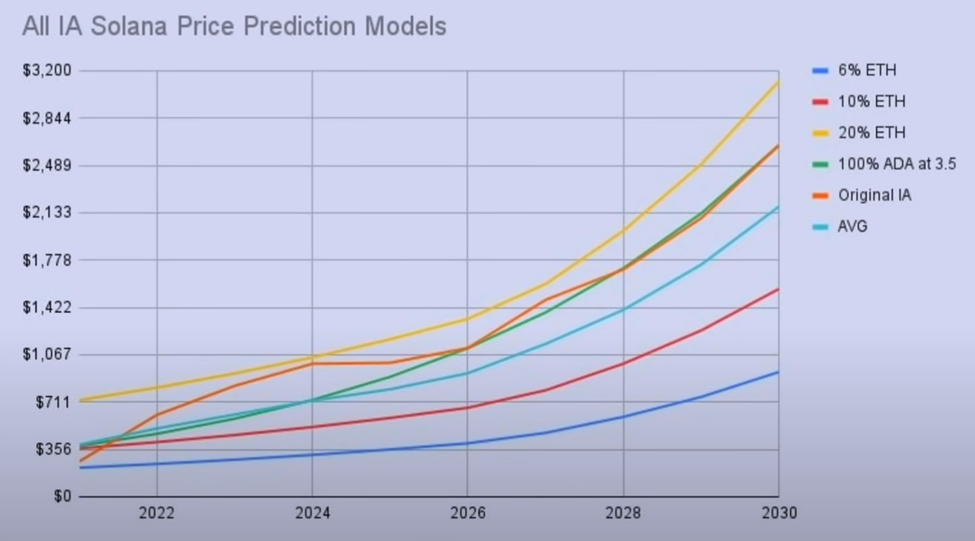 The models expressed above are taken from one of the most viewed analysis, based solely on mathematical models, provided by InvestAnswers.
As for now, the tailwinds of the market seem to be very disruptive and volatile. Difficult to provide an answer on short-term projections, but anything below triple-digit prices should be considered as a hefty discount.
SOL daily charts show a modest breakout above one week of consolidation, which looks noteworthy and constructive from a structural standpoint. However, near-term stability appears to be giving way to short-term rallies, and gains for SOL appear to be on the cards until/unless this breaks through $101.
Before recently stabilizing, SOL's fall from early April (2022) retraced nearly 50 percent of the prior low to high range from late February. The current rally could lead to short-term targets of $113.36 and ultimately $119. While intra-day charts show short-term momentum has become overbought, the daily RSI remains in a neutral area and appears to be just beginning to shift higher.
Overall, much of the current Crypto rebound may be contingent on Equities following through, which may be tough to do outside of a tiny bounce.
So is it worth investing in Solana in 2022?
Solana will continue to eat the market share of the competition. It will steadily increase daily users, and dApp volume will see record volumes, immense validator growth, and network capacity.
The price-to-value ratios seem to be at a huge discount, and the TPS speed is quite spectacular. As many analysts say, Solana is becoming the Ethereum of the newest bull run – make sure not to miss it. Solana price prediction 2023, 2025, and years above is only positive and is pretty much a guaranteed high return if you choose to invest now.