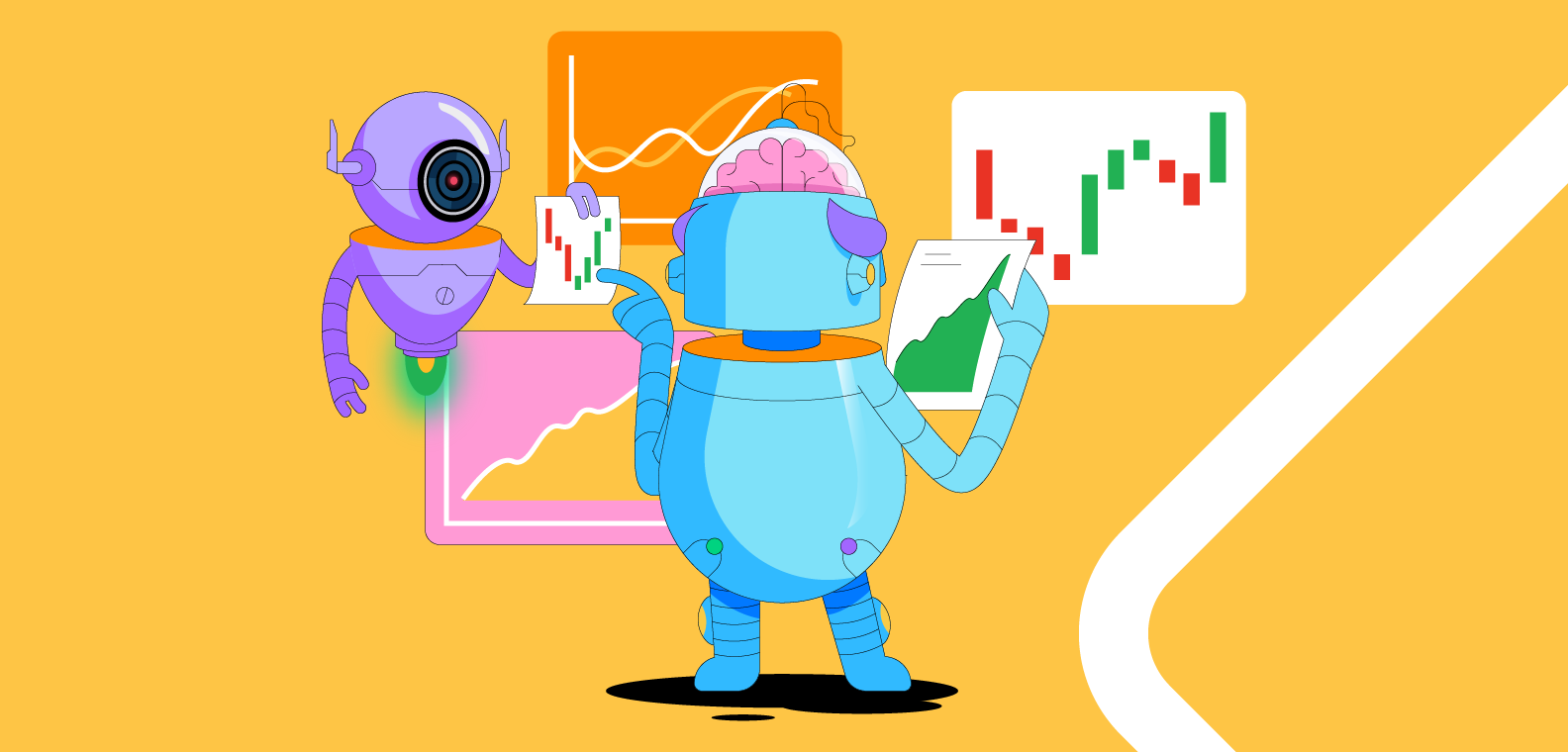 NFT Derivatives Collections Explained
Just like we've seen in art history, artists have always imitated other artists, slightly modifying the original artwork and claiming it as their own. Now, this approach has entered the NFT market as well and these collections inspired by some other popular NFT artworks are known as derivative NFTs.
The explosion of NFTs has brought an influx of capital into the market, making its potential soar to great heights. According to available data, the total transaction volume of the global NFT market has soared from $19.6 billion in 2021 to more than $50 billion to this day.
With the popularity of different types of NFTs and the introduction of the concept of Web 3.0, various derivatives born around popular NFT collections have started to gain attention from many users.
Although the emergence of derivatives can make NFTs more diversified, NFT derivatives in the current market are simply imitations of original NFTs. This makes a lot of NFT and crypto enthusiasts wonder what the future for derivative collections holds and can these projects be trusted.
In this article, we will share some light on what is a derivatives collection, and how to ensure the legitimacy of these projects before purchasing a derivative NFT.
What are NFT derivatives?
NFT derivatives are NFT projects created using creative assets and intellectual property from existing projects. Besides having a visually similar appearance to the original NFTs, derivative art NFTs also often have names that pay homage to the original collections.
Popular NFT collections such as Bore Ape Yacht Club, CryptoPunks, and Creature World have become the main targets for derivatives. In addition to the officially issued NFT derivatives, some derivatives are issued by other derivatives project parties.
Some of these derivatives projects can even merge two original NFTs. For example, the Society of Derivative Apes (SODA) is a virtual derivative of NFTs that combines the features of BAYC and Doodles.
Why are NFT derivatives increasing in popularity?
The rise of derivatives goes hand in hand with the increasing popularity of NFTs worldwide and the NFT derivatives industry has gradually emerged amid the massive market demand.
First of all, by imitating popular NFT collections, some NFT creators hope to gain attention and transaction. Secondly, many NFT collectors simply do not have enough money to buy their favorite high-profile NFTs.
Therefore, the emergence of derivatives provides opportunities for those who want to own NFTs or make their own NFTs into physical souvenirs.
In either case, the current market is on the fence about NFT derivatives and their place in the NFT ecosystem. Some see NFT derivatives as a provocation for creators, while others see allowing derivatives projects to flood the market as a manifestation of supply and demand.
In any case, the NFT derivatives market has been recognized by some users and has shown a specific upward trend. Whether this is an opportunity or a risk, only time can tell us.
Are NFT derivatives legal?
Naturally, since NFT derivatives appeared in the market, a lot of users have been questioning their legitimacy. However, not all derivative projects can be considered NFT scams.
Looking at it in the long-term perspective, it could be said that the relationship between derivatives and the original NFT is more like a companion relationship.
Creators hope that more people can see their works through derivatives, and derivatives hope to enter this market full of opportunities by promoting the surrounding industries of the original NFTs.
But whenever there's a derivative NFT up for sale as an original without the creators' consent it will be considered a violation of intellectual property rights.
However, if the team behind the derivative project has obtained authorization from the creator of the original NFT to use similar elements, styles, or aesthetic scenes in the original NFT work, this is a way of paying homage to the original and is a legitimate way to create derivative projects.
Therefore, as always, it's important to make in-depth research into the project at hand. When looking at derivative collections, it's important to make sure whether they have obtained the authorization of the original NFT creator before purchase.
Mainstream NFT derivatives projects in the current market
As mentioned earlier, usually NFT derivative art has been influenced by some of the most popular NFT collections.
Here are some of the examples of NFT derivative projects currently in the market
Bored Apes Solana Club
Bored Apes Solana Club (BASC) is known as a brand new version of the Bored Apes project on the Solana blockchain, a replica of BAYC's original NFT collection.
BASC has taken inspiration (or some would stay stolen) from Bored Ape Yacht Club's artwork and subtly modified it by giving the apes Solana backdrop and coming up with some new characteristics for the creatures.
Some NFT enthusiasts see BASC as a collection of derivatives beyond the original NFT and consider it a derivative project that is on the borderline between legal and illegal. Here, one needs to keep in mind that parodies have always been considered valuable pieces and are protected by free speech legislation.
Whereas some see BASC as an easy way to own something close to their dream NFT, others believe it will be worthless due to legal issues.
Despite the skepticism of a large part of its NFT community, these derivatives are still thriving in the market.
CryptoPhunks
CryptoPhunks is a derivative NFT collection that features the well-known imagery of CryptoPunks but has one key difference. CryptoPhunks have been flipped over and are facing the other way.
While the project received a rather negative welcome due to having only a slight distinction from the originals and not having any rights from Larva Lab Crypto Punks' team for this derivative collection and have been removed from many NFT marketplaces, they have still managed to become widely popular with current sales up to $50 million.
This shows that even though many users in the original artwork community are boycotting derivative projects, there's still a way to find a dedicated fanbase and its place in the NFT market.
Not Okay Bears
Not Okay Bears is another perfect derivative example and even the project's website has an unquestionable likeness to the one owned by Okay Bears.  
The NFTs are once again just flipped over versions of the original artwork, but instead of being on the Solana network like Okay Bears, Not Okay Bears are on ETH. The team of the derivative art also claims to use the collection to spread mental health awareness.
While in essence, the NFT collection is again so much like the original work, Not Okay Bears became one of the most popular collections on OpenSea and LooksRare marketplaces just a few hours after it dropped.
Noodles
Noodles is one of the derivative NFT collections that can be said to be an official derivative project. The project was born as a late-night joke by two NFT collectors that created a noodle-themed artwork that took inspiration from the popular Doodle collection.
In comparison to many other derivative projects, Noodles has received full support from the founders of the original collection and provides a fun alternative for those who cannot afford to become the owners of the rather pricey Doodle's collection.
Are NFT derivatives an opportunity or a risk?
Given the current changing pattern in the NFT market, the price of popular NFTs is continuously getting higher. As a result, it will become difficult for ordinary users to own their favorite NFTs, which naturally leads to the formation of numerous new NFT derivatives projects.
However, derivatives are currently still in a bit of a gray area, and it might come down to further regulatory policies applied in the future to understand what risks investing in such collections holds.
As of now, if there's a popular NFT derivatives project that can hold value on its own, has a strong community behind it, and has obtained genuine NFT authorization rights, it's worth keeping these projects on your radar to understand what the derivatives market has to offer.