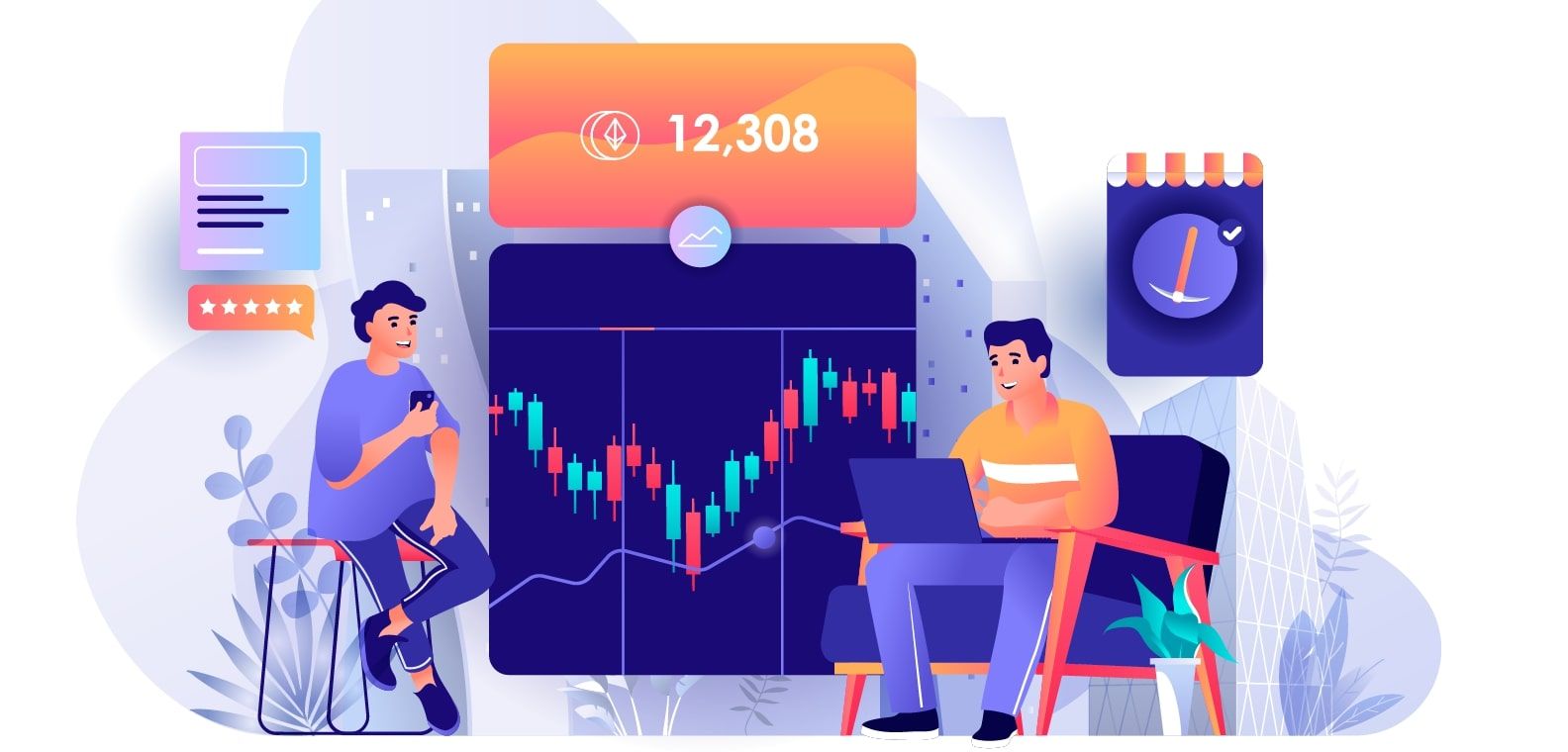 How To Find NFT Projects Early?
Discovering the best NFT projects doesn't depend on luck. Learn how to research NFTs and find the ones that will go up.
So, you've learned about non-fungible tokens and decided that you will own some. Your goal might be to continue learning, experience the buying and minting process, or perhaps you will start trading NFTs. Who knows? Maybe you could change your life and finally say "I'm done" to your boss. That's totally possible!
To be successful in this world, you need to know what to look for in an NFT collection and where should you be looking? This article will answer these fundamental questions, plus provide bonus tips on how to find the best projects and identify good entry prices.
How to research NFTs?
Start by examining the fundamentals. Before going further, you can check out the review on the BlocksmithLabs NFT. An excellent example of a project with a solid foundation that led the BlocksmithLabs being one of the most popular collections on Solana.
The mission and the art
First of all, ask yourself if the goals of a project and its art resonate with you? Owning an NFT that you love is much more exciting, even more so if it supports good causes that you align with. This article can help you find what type of NFTs appeal to you the most.
Team & the artist
The founding team is the core of the project and a defining factor of its success.
Look for doxxed teams with experience in NFTs and cryptocurrencies or a successful track record in general. Even if a team has good intentions, they might encounter many obstacles they aren't prepared for and fail in the end.
Be cautious of the anonymous teams. They are very common and might not mean a collection is a scam, but it's a red flag.
Community
The social sentiment reflects the overall health of the NFT project.
The most obvious thing to check out is the follower count and, more importantly, engagement on social platforms. Anyone can buy Twitter followers, but only an active community will engage with the content.
Another place to look at social sentiment is Discord chat. NFT projects with solid communities will have messages rolling one after another. What topics conversation revolves around matters too. Too much talk about the floor price indicates that a large portion of holders joined for speculative purposes only. Strong communities consist of members who believe in the project long-term.
Roadmap
The roadmap is the plan of the project. It will outline the future events and direction of the collection. Ensure that the roadmap contains some exciting events people would be looking forward to.
Remember that anyone can write a fancy roadmap, but it will depend on the team if goals are achieved.
Utility
More often than not, the great art and the idea behind the NFT collection aren't enough for it to capture people's attention.
Many collections contain value in the utility. Some NFTs can be staked to earn a token. Later, you can use the token in gamified experiences, pay to upgrade your NFT, breed it to make a new one, or exchange it for other cryptocurrencies.
Look out for innovative ways to provide utility for an NFT or even a decent passive income opportunity.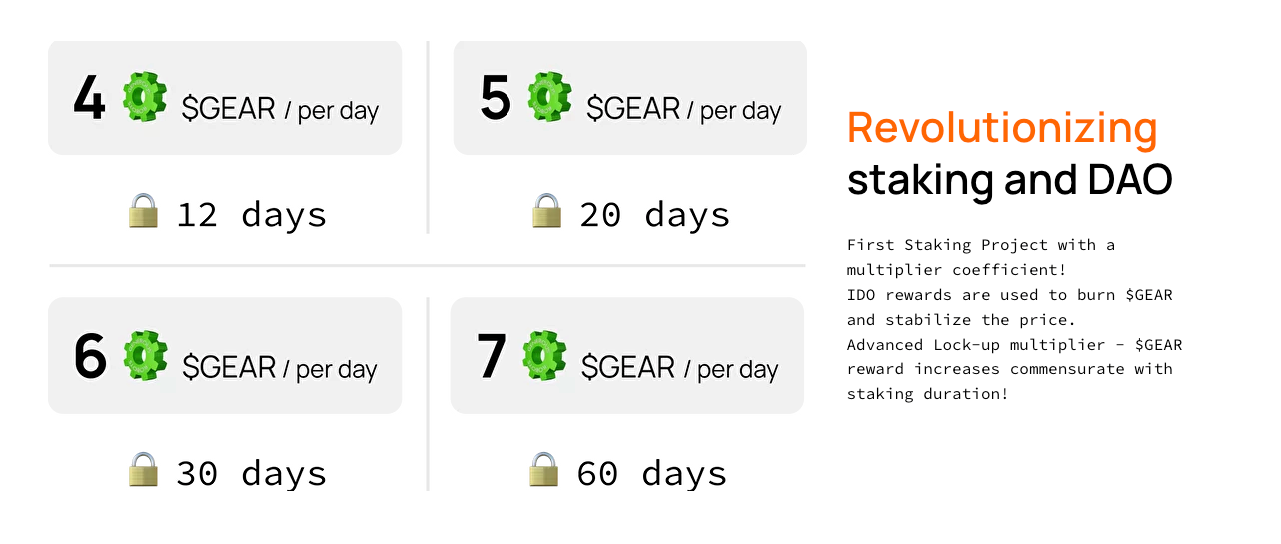 Now that you know what to look for in an NFT collection, we can dig into where you should be looking.
Where to find the best NFT projects?
Twitter is a great place to find the next NFT to blow up
The NFT community on Twitter is very active. Many experienced NFT investors tweet about what they are buying, selling, holding, or willing to mint and their reasons.
Expanding your follower list with NFT influencers will fill your Twitter feed with a never-ending flux of information, but there's also another advantage: Twitter shows who follows the account of the NFT project you are visiting. When you see that someone you trust is interested in a collection, you can be more confident in the project's legitimacy.
NFT tools like sale bots on Twitter can also be a great way to find NFT projects early.
Some of them will regularly show you top mints, sales, or even floor sweeps (a term meaning that someone bought a handful of cheapest items of a collection).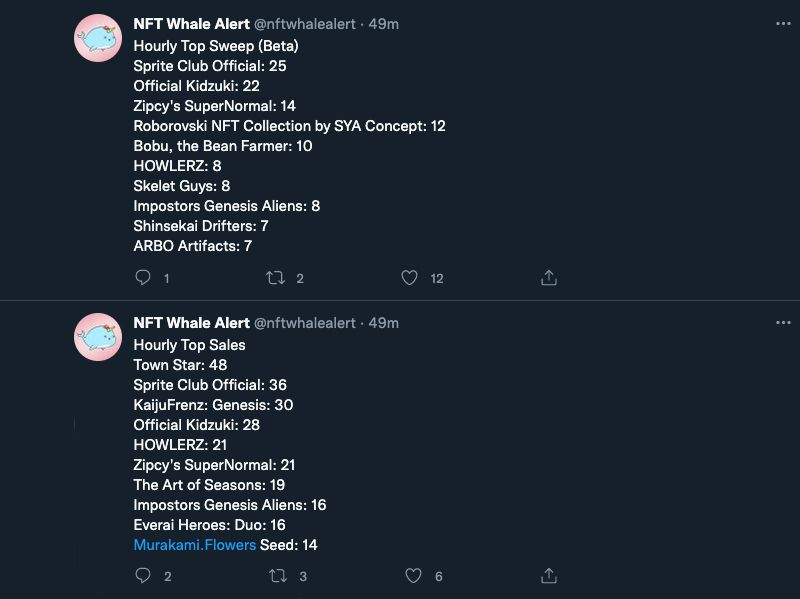 Discord NFT Alpha channels
You can find NFT projects just by hanging out on Discord channels and chatting with the people who often share their discoveries. Many NFT collections have Alpha chat channels on their servers. These channels are set up for precisely that purpose - to discuss the best NFT projects.

Discovering collections on NFT marketplaces
Some NFT marketplaces like Magic Eden serve as a launchpad for NFT mints. These projects are often built by capable and trustworthy teams, meaning that a collection can blow up once launched.
Upcoming NFT projects
If you want to look at the list of NFT collections that will be minting soon, the NFTcalendar is a place to go. You can find collections that are minting on different chains, including Ethereum, Solana, Avalanche, Cardano, and more. The platform is updated frequently, with new collections being added every day.
How to know if an NFT will go up and when to buy?
The floor price, sales volume, and listings count are very valuable indicative metrics.
The floor price is the lowest value an NFT can be sold for. It constantly changes depending on the supply and demand. Pay attention to the "price wall" to identify if the floor price will likely go up. The term describes the number of items listed at a specific price. The larger the amount, the more sales will be required to push through the "price wall."
How many items are listed for sale? If the number of listings is low, there's a good chance the floor price will sustain value or even goes up. Generally, the healthy amount of listings is 10-15%. If the number of listings is larger, the floor price could still decrease.
How many items are purchased in 24h? Watch for the sales to be steady or increasing and avoid NFT collections with very low sale volume.
Overall, if the sales go up, the listings go down, and the "price wall" is  20 or more items away, you're in a good spot.
Bonus tips
Verification badge
Verified collections on Opensea marketplace have a blue badge with a tick. Not all collections get verified immediately after the mint, so the absence of a tick is not always a deal-breaker but be very careful if you do not see the badge.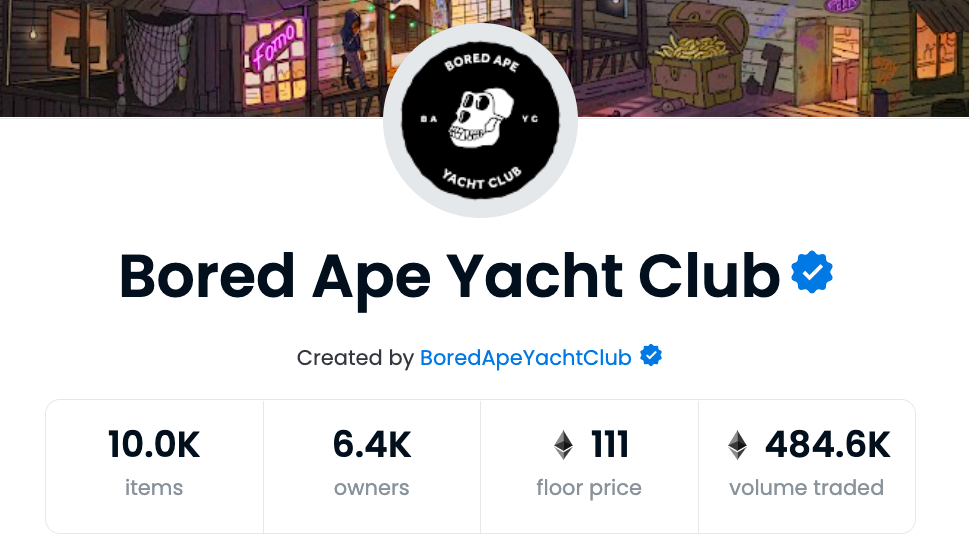 The same applies to the leading marketplace of Solana chain Magic Eden. The difference is the color of the badge.
Audits
Examine if a collection was audited. Businesses such as the Radrugs review team, smart-contract code, other fundamental aspects and classify a project as safe or high risk.
Emotions
Observe how certain events affect the floor price, and don't get emotional when others do. Most of the NFT project value shrinks a few days after the mint. Those who could not mint an NFT rush to buy when the collection goes live on a marketplace. The price goes up initially, but a project can lose 50% or even more of its value when the hype cools off. Don't be the one who buys the top.
Let's get those NFTs
You are now better equipped to find the best NFT projects! If you do the research work and stay cautious at all times, you will be ahead of most NFT investors. Remember that this article has only scratched the surface of the complex NFT world, and you should never stop learning.
Most importantly, make sure you do not invest money you cannot afford to lose!