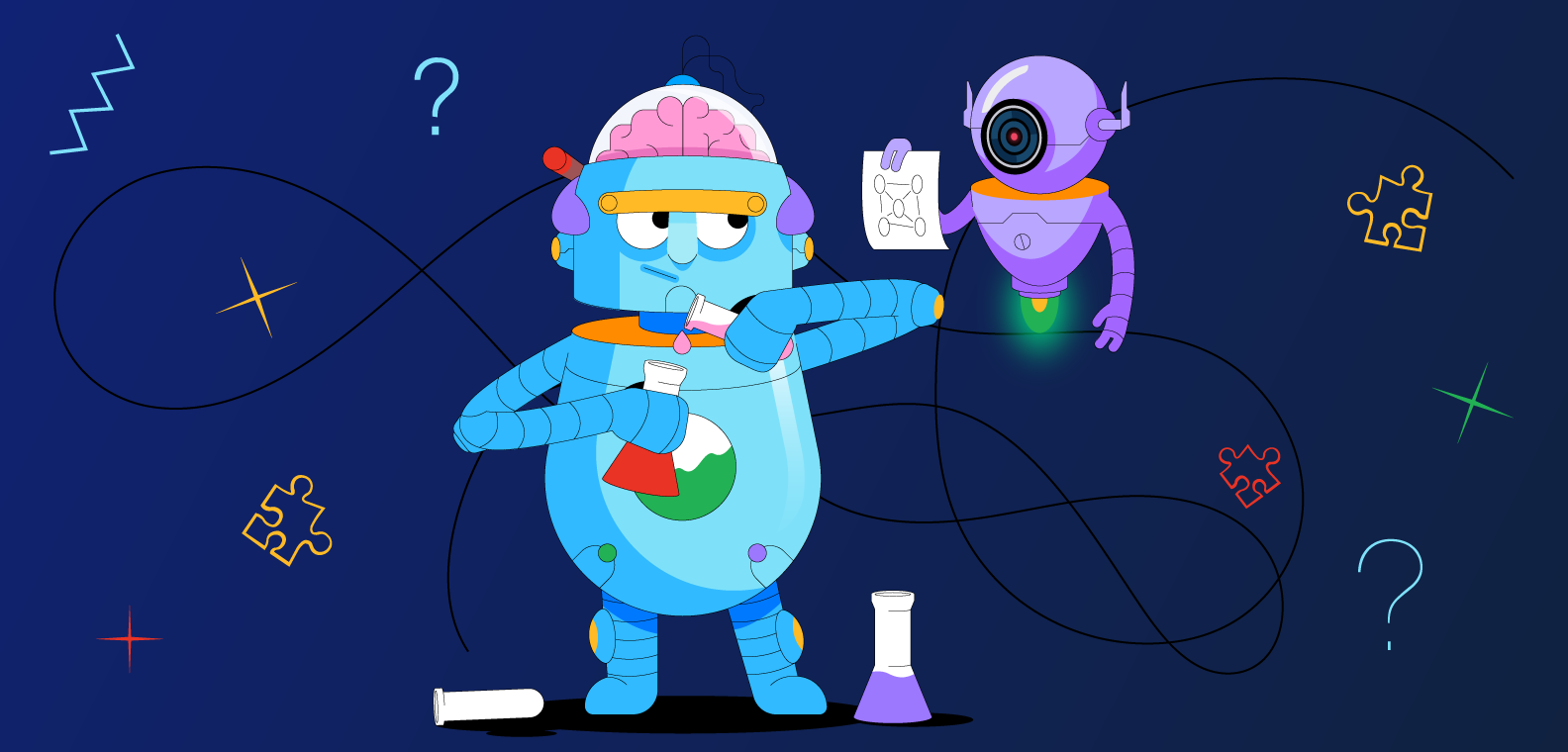 What Problems Is Dexterlab Solving?
Dexterlab's main goal is to build a big data warehouse to provide ready-to-use data sets. Find out why such a solution is important and which current market problems we are looking to tackle.
We have often emphasized the importance of answering the question when finding projects to back up - which problems is the project team trying to solve?
Naturally, you should be asking the same about Dexterlab. So now that you've asked, we will answer!
In short, Dexterlab's main goal is to build a big data warehouse. Saying this, we don't mean just another RPC node provider where people have to extract data themselves.
Instead, we are building ready-to-use data sets for app creators and  WEB3 researchers. This means there's no need for manual digging through transactions and figuring out how different chains handle data flowing through them.
But let's dive into it a bit deeper.
The problems Dexterlab is solving.
Without a doubt, you have found the necessity to gather data from the blockchain for one reason or another. And this is entirely possible. But it can be rather time-consuming, right?
So that's where Dexterlab will step in. Some of the problems we will be solving:
Eliminating manual info digging by enriched data sets. Instead of doing manual digging to find meta-info on NFT collections, tokens, etc., everything will be handed to you plain and clear.
No need to know how one or another chain works to read data thanks to our unified data sets. No matter the complexity of a request, for instance, finding information on collection from multiple blockchains, the collections are shown of all the blockchains via a single unified call. This includes token swaps, NFT trades, P2P swaps, etc.
Getting a simple and fast overview of wallet history. Currently, many APIs don't offer full raw data in the history of blockchains and are limited to a certain period of time. Dexterlab is indexing all the data without limitations in history. Moreover, the datasets will give new information instantly, so if you require regular updates and cannot wait for hours for the newest data to come in, this is something to look forward to.
No vendor lock. We will be using only open-source tools and designing everything in a way it could be replicated multiple times in any data center. Therefore, there's no need to rely on Google Cloud, and it's possible to avoid the fees that come with using Bigtable archives. Instead, our own alternative storage and open-source tools will pave the way for the community to really decentralize Solana archives.
Using simple reverse image search for NFT collections. While this solution could open many doors for smaller developers in terms of gamification, we also provide Twitter picture indexing. This app gives you an overview of who is using your NFT collection on Twitter as a profile picture.
What Is Dexterlab's Revenue Model?
Hopefully, you have already found an answer to why you should pay for blockchain data if it's technically free for everyone to see. If not, take another look at our unified data sets and fast information gathering.
So now, let's take a look at what is the revenue model to guarantee smooth sailing for the project.
In order to get access to Dexterlab, you will need Dexterlab's OG NFT, which grants you a lifetime pass to all the tools we built, including a special tier for API.
There will also be another tier where users will have to pay for the API if they wish to have more requests. For instance, by having our OG NFT, you will have 10 000 (just a number, don't get stuck on it for now!) free API calls per month to get any data.
If you wish to make more API calls, you will need to pay X amount of DXTR tokens for another 1000 calls, or you will have to purchase a plan that will cost you X amount of DXTR tokens and have a great number of new API calls to make.
The specific metrics and prices will be shared in the near future.
And, of course, you will be getting an awesome PFP!
To Sum Up
Dexterlab is working hard to bring you ways to easily gather data, which is not limited to a certain period of time in history. It is mega fast and combines multiple blockchain data in a single API call.
With the simplicity of getting ready-to-use data sets and enabling access to the freshest data within minutes, we see a bright future ahead for all of us.
If you wish to stay up to date with what we are working on, check out our Discord channel and join the community!