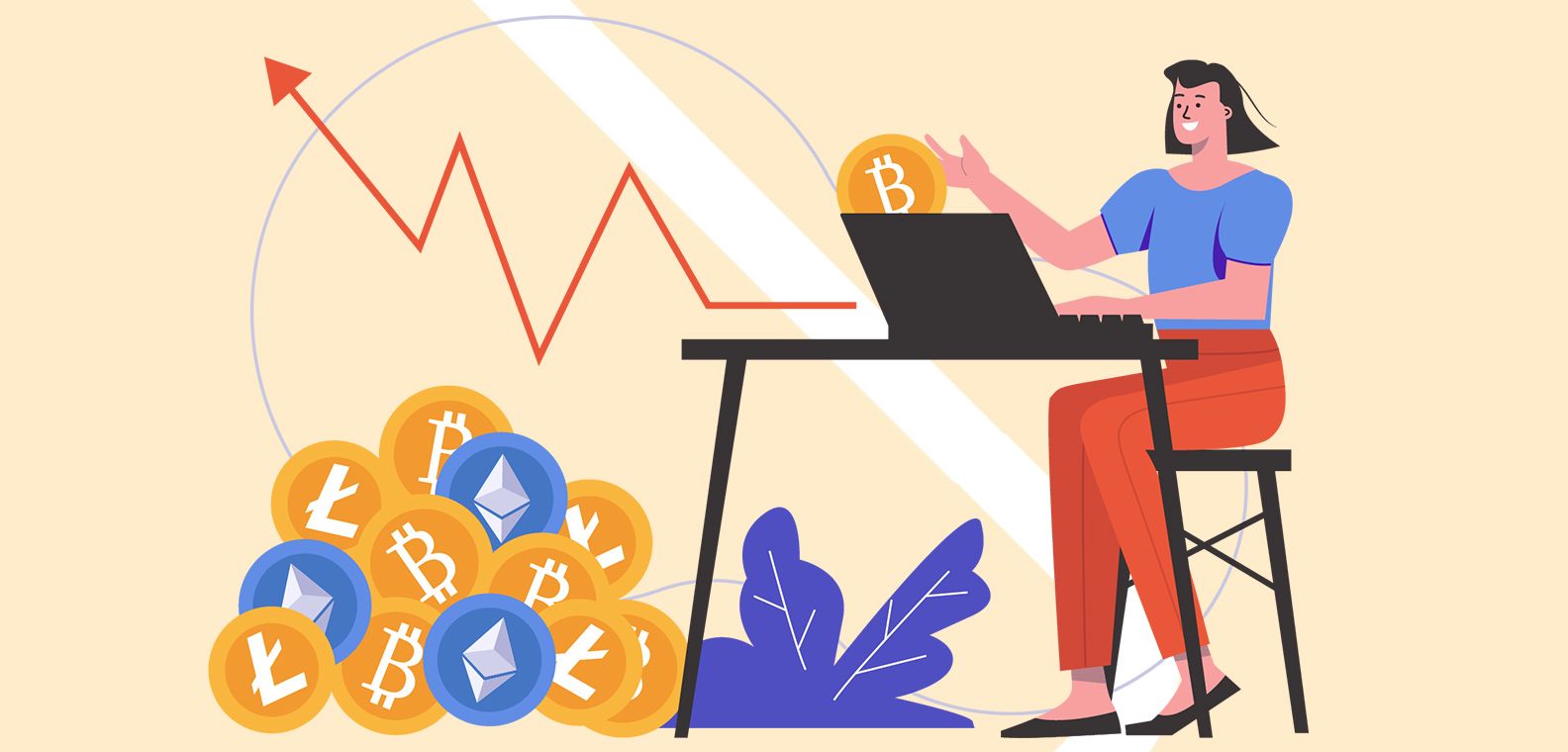 The Only List Of The Best Crypto Resources You'll Ever Need
It's impossible to stay on top of all the cryptocurrency market news without a consolidated list of the best crypto resources. Don't have one yet? Check below!
The cryptocurrency market is growing fast, meaning that keeping an eye on every update, change, and news in general is becoming something that actually requires quite a bit of your time and effort.
However, unlike crypto resources, your resources are limited. To stay ahead of the market (or, at least, up to date) and make informed decisions without spending the whole day on search engines, it's important to go through the best crypto news sources and narrow them down to some smaller but valuable list that you can keep up with.
No idea where to start? Great, because we have some suggestions.
With this post, we want to give you ideas on where to look rather than focus only on specific people/channels/websites to follow. Of course, you can expect to see some examples of the best crypto resources that'll help you get started, but in the end, you should be aware of the channels where the crypto community is the most active and be able to choose the ones that fit you best.
First, learn the basics
If you've just entered the crypto space, you might want to start with the basics, like crypto terms, whitepapers, books, documentaries, or maybe even complete an online course to get familiar with the context.
This will give you a better understanding of the crypto market, the blockchain technology itself, and help build a foundation, giving you more confidence to move forward.
IMPORTANT: Keep in mind that no one has ever officially studied cryptocurrencies – everything you read, watch, or stream in crypto is based on personal experiences and likely years of research.
Whitepapers
Reading a whitepaper of the crypto project you are interested in is one of the best ways to understand it. Whitepapers are documents that contain technical information about a specific digital asset (can be coins, games, crypto tools, etc.), highlighting its purpose, providing a roadmap for growth and success, and trying to convince investors that the project is worth their money.
To get started, you can read two of the leading cryptocurrencies', Bitcoin and Ethereum, whitepapers that will help you to get the primary idea of crypto, blockchain technology, and how it works:
Books about cryptocurrency
It may sound odd, but there are tons of books written on cryptocurrency already, and it might be really beneficial to read one or two before investing. Although crypto technology development changes almost daily and can't really be put in the books, they can provide you with a solid foundation of fundamental knowledge.
A few of the best crypto books that are worth your attention:
Cryptocurrency courses
If you're more of a visual learner, consider attending a cryptocurrency course online (e.g., on Udemy or Coursera). You can find video lessons on the basics and more complex topics that will help you gain some general knowledge. Evaluate your background, interests, and goals, also make sure to do some research on lectors, and pick the course you like best.
Crypto documentaries
Documentaries are great if your time resources are limited and you also want to narrow down the scope of information a bit. They can help you to get a general idea of the market and how it works.
Here are a few crypto documentaries you can check that cover technology and operations of cryptocurrencies:
Netflix Explained: Cryptocurrency. In just 14 minutes, this documentary briefly explains blockchain and crypto tokens.
Cryptopia – Bitcoin, Blockchains, and the Future of the Internet. Another great piece from Torsten Hoffmann (not his first crypto documentary) on the Bitcoin ecosystem, its challenges, controversies, and other important issues.
Trust Machine: The Story of Blockchain. If you're interested in how all things crypto came to life, it's a must-watch.
The Great Reset and the Rise of Bitcoin. One of the latest documentaries (2022) talks about the current economic state and how digital currencies can (and will) impact the world.
Crypto news sites and crypto blogs
Smart investment decisions highly depend on your ability to keep up with the latest cryptocurrency trends. For this, you can pick a few reputable crypto news sites and blogs that provide fresh insights daily and offer crypto-related educational content.
Some suggestions on crypto news sites:
And a few more education-focused crypto blogs:
Social media and community forums
The crypto community seems to be very active online, and you can find yourself engaging with people who have very different backgrounds. Social media and various forums are a great place to find them and chat with them, exchanging your experiences and sharing your latest discoveries.
And if you're lucky, you can even encounter some great minds behind crypto, like when Vitalik Buterin published his rebuttal to an article shared on Reddit.  
Twitter
The amount of information on Twitter can sometimes be truly overwhelming, so it's really up to you to organize your feed in a convenient, valuable, and effective way.
A few accounts worth checking out:
Crypto subreddits
One might say that Reddit is the heart of the crypto world – the community is very active, and you can find a subreddit basically for any cryptocurrency you want.
Some subreddits that can help to keep up with the crypto space:
Cryptocurrency Discord groups
Discord is another place where crypto people like to hang out to stay up to date with the latest information related to digital assets.
Here are a few crypto Discord groups you might want to check:
Crypto groups on Telegram
If you prefer getting your crypto news in a more conversational manner, you might enjoy being a part of crypto Telegram groups.
For instance:
Crypto Youtube channels
Watching Youtube is another good option if you want to get concentrated information on specific, crypto-related topics or get an overview of the latest market changes in a more entertaining way.
Some channels that can help you always stay on top of the latest trends are Altcoin Daily, BitBoy Crypto, and Digital Asset News. If you're looking for something more educational, there are also channels like Coin Bureau, Invest Answers or CTO Larsson that can make complex things sound simpler. Alex Becker's audience likes him because of his ability to find cheap coins (although with a grain of salt, this channel can be good for educational purposes sometimes).
If you need more details and options, you can also check our previous post on the best crypto Youtube channels.
Crypto podcasts
Podcasts have grown in popularity a lot in the past several years since they're easy to consume on the go. As for crypto, podcasts are also a good choice to better understand everything that's happening without getting too overwhelmed.
Here are a few of the most popular ones:
Crypto newsletters
No time to go through the latest news? Here's where newsletters can come in really handy.
They usually highlight the most important updates, feature major news, market movements and coin predictions, and often include resources for education, so you don't have to go and filter all that information by yourself.
The only thing is that subscribing to too many newsletters likely means that you'll read none of them; that's why it's important to choose your sources wisely to get the most out of them.
If you have a crypto news outlet that you really like and it offers an option to subscribe to the newsletter, that's a smart way to go. For instance, if you're a fan of Decrypt, you can benefit from their newsletter as well since it goes out almost daily and always contains nice, filtered updates, valuable video and podcast suggestions, and other learning material.
Other honorable mentions go to DappRadar newsletters and Cointelegraph for visual and easy-to-scan content.
On-chain metrics and analytics tools
Last but not least on this list of the best crypto resources that will help you keep up with the crypto world are on-chain analysis tools.
Depending on the tool itself, it can provide you with insights on any digital asset, let you follow different on-chain metrics, spot emerging trends (for instance, NFTs that are about to go mainstream), manage your crypto portfolio, keep track of the wallets you're interested in, and more.
Always staying on top of how the market moves and what other traders are doing can be a great source of inspiration and, of course, lead to data-based decisions.
Make your own list of the best crypto resources
Having the right resources at hand can really help you be more confident about your investment decisions and have fun sharing your interests with people who like the same things.
There's no universal list of the best crypto resources you have to keep an eye on since the experience can be very different for everyone. What might look easy to understand for you might not necessarily be so easy for others.
So look at this list as more of an idea where to actually look for the best crypto information and make your own list that you enjoy checking out every single day – because that's what it takes to get really good at this!