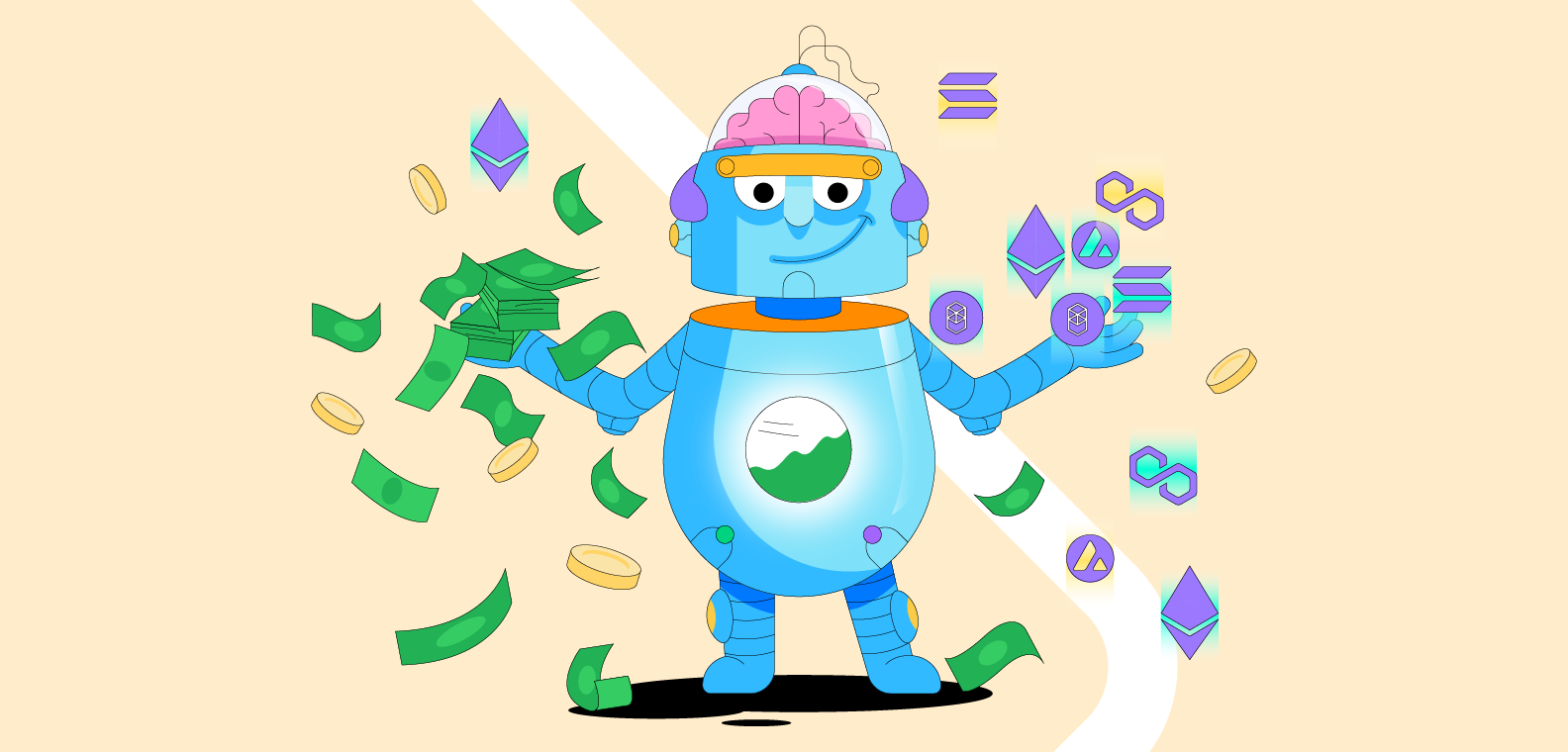 What Is An NFT Airdrop And How Does It Work?
A crypto or NFT airdrop is one way to receive free tokens, but how exactly does it work and who are qualified for it? Let's take a look!
Whether you are new to the crypto world or not, you most likely stumbled upon the term airdrop somewhere. Often airdrops are believed to be linked to cryptocurrency alone. However, airdrops happen for NFTs as well.
An NFT airdrop refers to a distribution of NFTs for free to your web3 wallet as a promotion or an additional value for taking part in a challenge or purchasing another digital asset.
In this article, we will go over what NFT airdrops are, how to find upcoming airdrops and how to detect NFT airdrop scams.
What is an NFT airdrop?
Simply put, an airdrop is a reward. Projects send out these gifts, usually in the form of tokens or NFT, to their' holders to show appreciation and add extra value through it.
Most commonly, airdrops serve the purpose of promoting NFT projects to increase brand awareness and draw attention to the project at hand or to an associated event.
For instance, projects could ask the recipients to perform specific tasks such as following them on Twitter, re-tweeting their posts, etc. But receiving an airdrop is not always necessarily linked to completing a task.
Let's take a look at the three most common types of airdrop
Standard Airdrop
Standard airdrop is like a "general admission" airdrop. Anyone can become eligible for an airdrop simply by following some simple steps asked by the projects.
For instance, airdrop can be allocated for completing the required information (e.g., signing up for a newsletter or joining the whitelist), completing promotional tasks (such as sharing a social media post), and providing a crypto wallet address where to receive the airdrop.
To receive the gift for completing tasks, only completing the task is necessary, and the users don't have to spend anything.
To compare airdrops with a real-life situation, they can be seen as a discount on an e-commerce website or as a coupon in your local restaurant.
When business shares extra benefits with their customers, they bring added value to their clients while also attracting new ones. Therefore, both the business and the clients get something out of the deal.
Sometimes, the airdrop is not distributed to every participant but can be allocated to a number of random participants instead who have completed the necessary tasks.
For instance, at the time of writing, Tales of Chain, an NFT-based play-to-earn gaming universe is holding an alpha release airdrop, where 100 random participants will receive free access to the Close Alpha release.
In order to be qualified to be considered for the airdrop, the participants are required to:
Login to their page
Join their Telegram group
Follow them on Twitter
Like a specific tweet, tag 3 friends in the comment section and mention something they are waiting for from the Alpha Release
Exclusive Airdrop
The exclusive airdrop is for the VIPs. Such airdrop is exclusively for long-term users or community members who are given free tokens or NFTs as part of an airdrop.
In the real world, it would be similar to receiving member-only benefits like a loyalty program, where you receive loyalty points for shopping to receive extra discounts or benefits.
A great example of an exclusive airdrop is the $LOOKS airdrop, where LooksRare, a community-first NFT marketplace, distributed 120 000 000 tokens to the NFT community as part of their initial launch.
The users were eligible to receive the airdrop if they traded 3 ETH or more on the OpenSea marketplace in a certain timeframe.
While the main incentive from the airdrop was to earn free crypto, LooksRare also introduced staking for $LOOKS token holders to receive extra benefits like receiving a percentage of LooksRare's trading fees and earning extra tokens from staking.
Community Airdrop
Community airdrop or otherwise known as holders airdrop, is reserved for community members who already have an existing NFT of the project. Such airdrops often have the highest value and can be very profitable for anyone who gets them.

For instance, the holders of Bored Ape Yacht Club NFTs were airdropped Bored Ape Mutant Serum NFTs. Even though these NFTs were given out for free to the holders, they quickly picked up the price on secondary marketplaces and currently are sold on OpenSea for 15-55 ETH.
How to find NFT airdrops?
New artists and companies will often offer free NFT airdrops to those willing to help them increase awareness about their projects.
To find ongoing and up-coming airdrops, you can check out
NFT marketplaces such as OpenSea
Crypto data platforms like CoinMarketCap
Airdrop libraries such as Crypto Alert
Following related hashtags like #NFTGiveaway on Twitter
When looking for a new airdrop to participate in, remember to always do your own research and validate the authenticity of an NFT before committing to anything blindly.
How to detect an NFT airdrop scam?
Usually, NFT airdrops are safe, and there's nothing to worry about. However, there are still some people out there trying to take advantage of people.
Here are some warning signs to look out for to detect whether an NFT airdrop might be a scam:
You receive an NFT airdrop out of nowhere from a brand you aren't involved with. Be very cautious about interacting with such NFTs sent to you randomly.
You have to pay a fee to receive your airdrop.
You must share private information like your passwords, wallet secret phrases, etc.
You have to follow a link that redirects you to an unknown page to collect your personal information.
The offer seems too good to be true - dig more into it
To Sum Up
NFT airdrops have many benefits in the web3 space as they help with increasing brand awareness and building the community and, at the same time, offering additional value to the users.
However, scammers can be anywhere, and free things can often be very alluring. So always make sure to really take a look at the project and the team behind it before committing to anything.