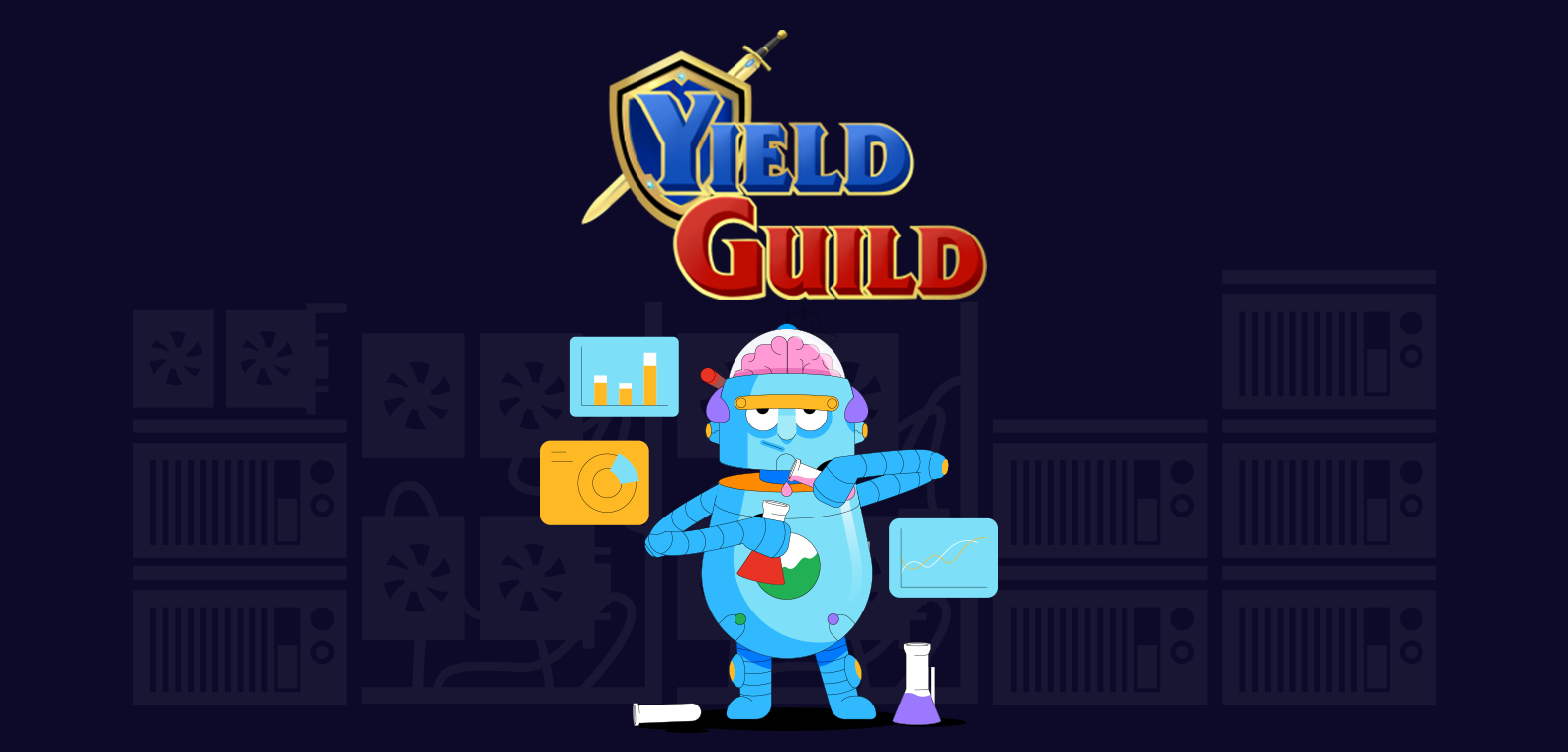 A Quick Overview Of YGG SEA SubDAO
YGG SEA - first subDAO of Yield Guild Games
Recently, Yield Guild Games introduced its first regional subDAO - YGG SEA, which is an autonomous organization for acquiring and managing gaming NFTs. YGG SEA will focus on the South Asia p2e market and will support locally developed play-to-earn games, acquire game assets and lend them for guild members.
Axie Infinity exploded in the Philippines which has a high level of English language literacy and access to the internet. However, other SEA region countries might not have these conditions. So, the main goal for YGG SEA is to address the market specific problems to apply the p2p gaming infrastructure.
By now, YGG SEA has over 4K  scholars from Indonesia, Malaysia, and Thailand, and has partnered with over 30 play-to-earn games like Sipher, Thetan Arena, Aavegotchi and others. The whole region represents 700 million people from 11 countries, so there's plenty of room to grow and the growth can be expected as p2e games are already booming in Asia. For now, the Axie Infinity is the one to blame for the expansion but that is the first massive p2e game, a lot of them are yet to come.
Although YGG SEA is a subDOA of YGG, it has all control over its operations, management, social profiles and a token.
YGG SEA also has its own badge which is a symbol of membership. The badge is free, it can be minted on MATIC network and there are 166K holders of the badge already.
The badge enables a holder to:
potentially earn $SEA Tokens
earn YGGSEA Swag
attend in game events
attend offline events (tournaments, talks, parties)
access beta tests
access to Scholarships
Token
SEA token will be auctioned on Copperlaunch platform in early 2022, the auction will be live for 3 days during which the price will decrease until it will align with the market valuation.
As soon as the sale launches on Copper, SEA tokens can be staked for additional SEA rewards. YGG SEA has committed 10% of the total SEA token allocation to support yield farming in the first five years of operation.
75M out 1B total tokens are allocated for public sale. The funds raised will be used to acquire more in-game assets for the YGG SEA community and to roll out country-specific onboarding programs.
Team has 23% of tokens allocated to themselves and their advisors, 25% for community and 22.5% for purchasers which are obviously the private investors. Calling the private investors purchasers feels as the team wants to hide the fact that private buyers have a very large allocation.
Token release schedule lacks details of vesting distinction by allocations. Important question to answer is how much of the private tokens will be released at launch or in the first months. Hopefully the details will be released when the token will be sold on Copperlaunch, otherwise it looks a little bit suspicious.
The good thing is that the tokens will be vested over 5 years. After about one year there will be only a fifth of the tokens unlocked (but more than double from the initial 75M). Half of the tokens will be circulating after two and a half years. That is a lot of time for YGG SEA to grow, onboard more and more users, which means that inflation will not be felt drastically.
The subDAO will create value through activities such as:
lending NFT assets for players who will get up to 70% share of their game-based payout, the remaining rewards will be earnings of DAO
treasury management of GameFi assets in the form of yield farming
investing in the earliest rounds for token and NFTs of international and local game titles
esports and regional liquidity partnerships
Team
CEO Evan Spytma is a veteran in the video game space with over 20 years of experience. He has provided key strategy components to drive the industry in Southeast Asia.
Irene Umar, co-founder and country manager for Indonesia, started her career in corporate finance and worked in Indonesia, the UAE, India and Singapore before jumping into the world of gaming. In 2016, she started the first gaming VC in the region focused on investing in start-up companies along with the gaming ecosystem in Southeast Asia and beyond.
Head of Investments, Dan Wang, has Princeton University degree in economics. He is an active angel investor in sustainability and entertainment, and is a Venture Partner at Infinity Ventures Crypto (IVC). Dan held international leadership roles in the Finance and Tech industries before embracing gaming. He joined Riot Games in 2013.
Investors
YGG SEA has raised $15M to date. The seed round was led by YGG. The additional private round was led by Crypto.com Capital, Animoca Brands, MindWorks Ventures, Poloniex, Jump Capital and Sembrani Kiqani by BRI Ventures. Full list below:
Roadmap
The product development roadmap of YGG SEA largely mirrors that of the YGG DAO, such that it will offer the same product rollouts, i.e., renting/lending of NFT assets.
Socials
YGG SEA Twitter account has 36.4K followers, in the last 30 days the account grew by 10K new people. Although, the engagement is very low, tweets get few likes but no or very little comments. Even giveaways don't generate much traction.
Discord has around the same amount of members as Twitter. The general chat is relatively active but no real conversation is happening. I get the impression that people are just grinding to level up in the Discord community. In other words, they just send messages for the amount but they don't add much value in the conversation.
The team posts on Medium once or twice a week. Most of the posts are partnership announcements, NFTs of the games they acquired. More or less the same information you can see on Twitter or Discord announcement page. Although, the Medium page has some valuable information about the team and tokenomics, which is good because the official website doesn't have any information at all, you can only find links to socials and minting a badge.
Summary
The most interesting question is how YGG relates to YGG SEA other than bringing YGG SEA to life. Right now, it seems as though YGG SEA has full control of its operations as a completely separate project would. There's no information that the earnings of YGG SEA would contribute to YGG in any way.
On the bullish note, YGG SEA targets an untapped market and is very likely to succeed. Success of Axie Infinity showed how big is the demand for p2e in Asian countries. YGG SEA has a great goal to address the cultural obstacles, if the DAO will succeed, it will bring the access to crypto gaming to a very large audience.
On a bearish side, social sentiment is weak, but again, Twitter might not be the go-to social platform for the person of the market YGG SEA is targeting. So, this might not be a big bear flag. I'd also like to see more details about vesting of private investor tokens and more effort of the team to present the tokenomics.