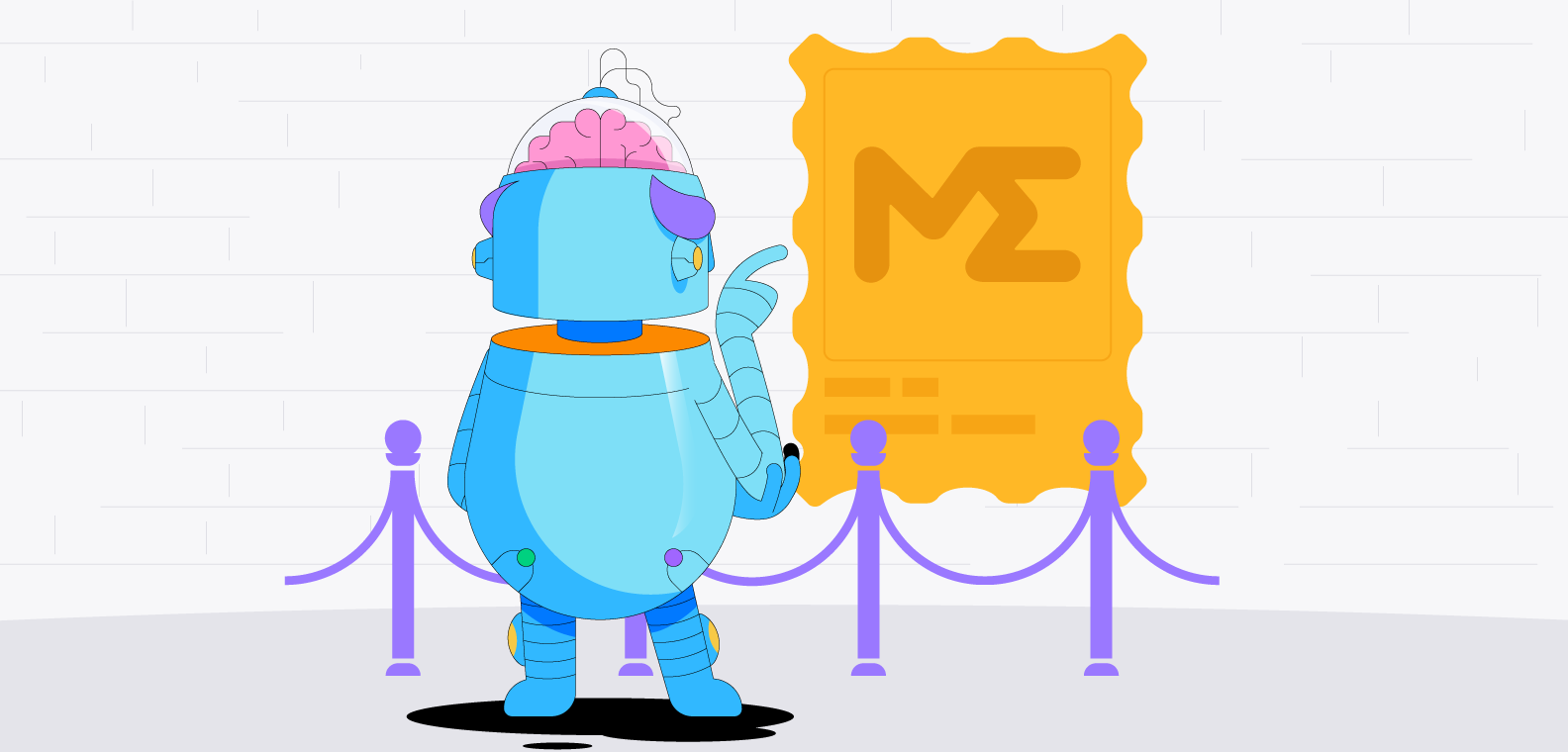 A Quick Overview of Magic Eden NFT Marketplace
Magic Eden has become a highly popular choice for NFT collectors and creators alike. Lets find out why that might be.
Solana is inarguably becoming the talk of the town when it comes to NFT activity - the rise of collections and marketplaces built on the Solana blockchain is proof of that.
While NFT marketplaces are popping out like mushrooms after the rain, one that stands out among both creators and collectors on Solana is Magic Eden - a marketplace that provides much more than just facilitating transactions.
With low transaction costs and the possibility to list your NFT for free, Magic Eden stays strongly in front of other competitors in the NFT marketplace space.
So without further ado, let's look at what Magic Eden is, how to use it, and check out some popular projects that have gotten the wind under their wings from ME.
Magic Eden NFT Marketplace
Magic Eden is a decentralized NFT marketplace that runs on the Solana blockchain and allows users to buy, sell or trade NFTs. The platform launched on September 17, 2021.
And success has been following them ever since. Why? One of the reasons might lie here.
The transactions on the platform are very similar to Ethereum, with the main difference being that the users have 0% listing fees and only 2% transaction fees. This significantly lowers the entry barriers for newbies and more advanced NFT buyers and creators alike.
In June 2022, ME raised $130M at a valuation of $1.6 billion. That's impressive for any startup, especially one in the blockchain industry.
So what else besides low fees is it about Magic Eden that caught the interest of investors and its' users?

Magic Eden is user-friendly. It has quick processing times, solid security, and a simple approach to buying and selling. Their Launchpad helps creators to create, mint, market, and easily launch projects. Besides, it's easy to discover new content as well as play games.
Strong community focus. Everyone is welcome to join the Magic Eden community. Currently, they have more than 80 000 members on their Discord channel, and once part of the community, members' opinions on management and initiatives are taken into account to build a better platform for all.
Diversity of projects and blockchains. Magic Eden provides a variety of NFTs and experiences to its users, together with the ability to collect items cross-chain on Ethereum and Solana. The platform successfully presents both PFPs (profile pictures) and gaming NFTs.
Eden Games
As said, Magic Eden is a great platform for gaming NFTs, and now, they have made blockchain gaming a central part of their business model by launching an associated platform Eden Games.
The platform has secured over 90% of Solana's gaming market, having on-boarded games like Mini Royale and Panzerdogs that are played worldwide. The platform aims to attract users back by regularly launching new games and improving those that already exist.
So without question, we will hear more about Eden Games in the years to come.
How To Use Magic Eden?
Now that we have briefly covered what Magic Eden is, it's time to check how to use the platform.
The Magic Eden NFT marketplace is simple to use, both for prospective buyers and sellers. The main challenge for the latter is that it's required to apply to list new tokens.
Magic Eden For Creators
If you are a creator interested in getting started on Magic Eden, here are a few tips to get you started.
Set up an account on Magic Eden and connect your wallet. To connect your wallet, you need a Solana wallet such as Phantom, which is one of the most popular software wallets for collecting NFTs on Solana. Check out how to connect your wallet to Magic Eden.
List your collection on Magic Eden by navigating to the Magic Eden Creator hub, follow a few steps and submit your collection for verification. Alternatively, it's possible to mint your collection on Magic Eden's Launchpad, which is the more exclusive section of the marketplace. Note that Magic Eden Launchpad accepts only around 3% of applications to feature only the most promising projects.
Mind the fees. Whichever approach you choose for launching your collection, there are always fees for minting NFTs. While the fees are fairly cheap, Magic Eden collects a 2% sales fee on the final sale price of every transaction.
Set up your own royalty percentage. If you wish to do so.
Magic Eden For Collectors
Collecting NFTs on Magic Eden is as simple as it gets, especially if you already have some experience collecting NFTs on other blockchains like Ethereum.
Similarly to other marketplaces, it takes only a few minutes to create an account on the platform and start browsing collections. Of course, an important step is to create a Solana wallet and connect it to Magic Eden.
Once your wallet is connected to the platform, all you need to do is look around and find your desired collection, select an NFT, click "Buy Now" or "Make An Offer," and take it from there.
Popular NFT Collections On Magic Eden
To give you an overview of what the marketplace has to offer, here are some most popular collections on the Magic Eden platform.
Okay Bears
Mint Price: 1.5 SOL on April 26, 2022
Current floor price: 49 SOL
Total volume: 2.1M
Owners: 5395
Okay Bears is a profile picture NFT collection that consists of 10 000 algorithmically-generated bears, and it has become one of the most popular projects on the Solana blockchain.
Due to the collection's popularity, many derivative NFT projects have based their collection on Okay Bears, such as Not Okay Bears.
Okay Bears' NFTs, like any NFT project that wants to be taken seriously, come with utility, such as access to exclusive merchandise and live events.
DeGods
Mint Price: 3 SOL on October 8, 2021
Current floor price: 269 SOL
Total volume: 1.3M
Owners: 4444
DeGods is another successful profile picture collection built on Solana, and it consists of 10 000 virtual gods.
The project has integrated with Dust Protocol enabling users to use the $DUST utility token across its entire ecosystem. One way to earn $DUST tokens and get your hands on what DeGods has to offer is to stake your NFTs.
Moreover, there's also a collection called DeadGods, which are mutated forms of DeGods NFTs that are created by transcending DeGods NFTs by using $DUST tokens.
Trippin' Ape Tribe
Mint Price: 3.5 SOL on May 24, 2022
Current floor price: 7.5 SOL
Total volume: 560.5k
Owners: 9444
Trippin' Ape Tribe is a community-first NFT profile picture collection on Solana consisting of 10 000 uniquely-designed apes with trippy features.
The hype of Trippin' Ape Tribe collection started at the beginning of 2022, and it became one of the most talked about Solana projects as the collectible apes were backed up by strong branding, creative stories as well a loyal community, which all contribute to a fruitful future and a long-lasting utility.
Genesis Genopets
Mint Price: 1 SOL on November 29, 2021
Current floor price: 23 SOL
Total volume: 120k
Owners: 2949
Genesis Genopets is the first move-to-earn NFT game that features a collection of 3218 limited-edition NFTs. Genopets it ranks first in the highest earnings of any Magic Eden game.
In order to gain XP in the game, players must move around in real life. This way players contribute to the goal of upgrading Genopets NFTs as the more XP players gain, the more they can upgrade their Genopet. The upgraded Genopets can be continued to use for playing or decide to sell them to other players.
Cets on Creck
Mint Price: 2 SOL on March 10, 2022
Current floor price: 27.5 SOL
Total volume: 433.2k
Owners: 4162
Cets on Creck is a PFP NFT collection consisting of 6969 cats. The project web3 project calls to join anyone who wants to experience the hood and have the opportunity to express themselves without feeling unapologetic about who they are.
Cets on Creck also have its own token $Creck, which allows their community to participate in the cets on-chain game, buy merch, participate in Creckhouse raffles, and more.
To Sum Up
Although there's no one size fits all, an NFT marketplace such as Magic Eden that focuses on features beyond transaction facilitation is definitely beneficial for creators and collectors alike as it boosts the whole NFT ecosystem.